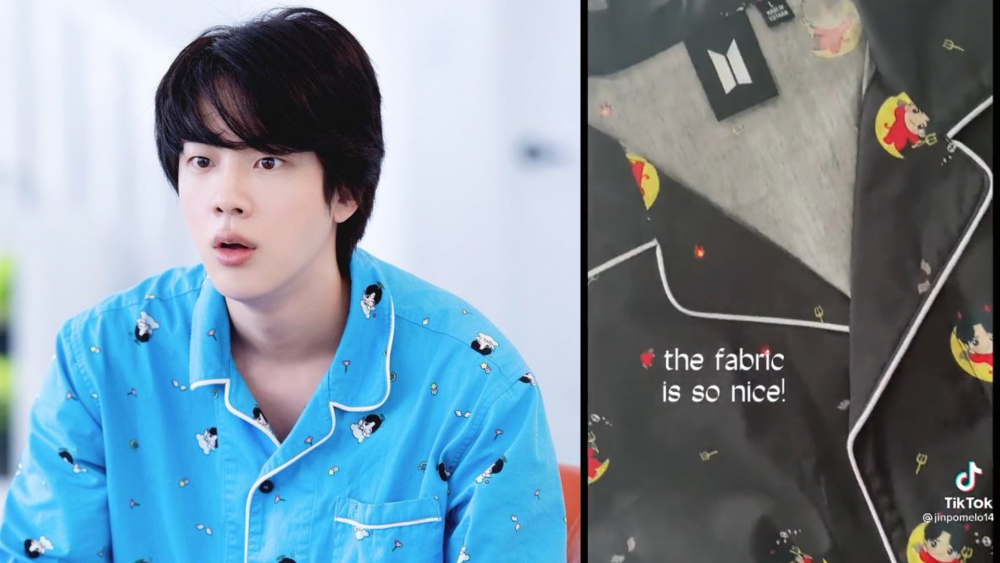 Just recently, the whole world was finally able to find out where did the adorable Jin's pajamas come from (since he was always walking in them ever since summer). As expected from Jin, he put a lot of thought into his design. His pajamas aren't just looking unique, but they have a very original meaning behind them about self-analyzing yourself at the end of the day and getting the motivation to do better the next day. More than that, Jin spent lots of time figuring out the material, giving it big pockets and a wide range of unisex sizes, which is very unusual for Korean clothing.
This fanboy even left a special heartfelt message for Jin.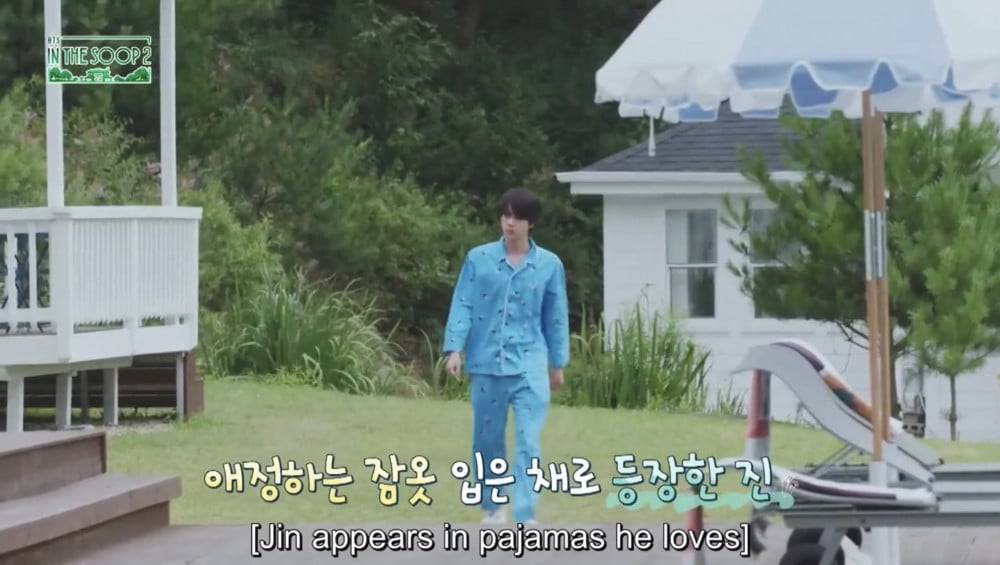 His collection got sold out in mere minutes worldwide and in less than 60 seconds in Japan. Finally, many people started receiving their pajamas.
Lots of TikTok users made reviews on the pajamas. Everyone points out how soft and comfortable they are. No wonder Jin (who loves comfortable clothing) is walking in it all the time! The fabric is 100% cotton that feels more pleasant than silk as it's light and soft for sleeping and lets your skin breathe. Jin asked HYBE Ent production to use only the best materials, and it seems like his wish was fulfilled. As for the orthopedic pillows, Jin himself was checking the right softness.
Many people are finding it comfortable that the pajamas are not stretchy and are available in a spacious size.
The type of cotton used for the pajamas is used for nightwear in Japan.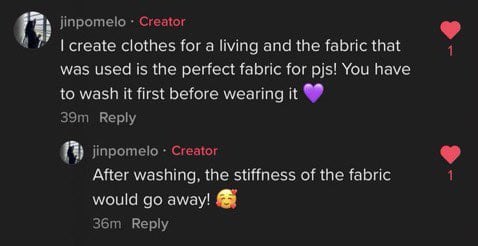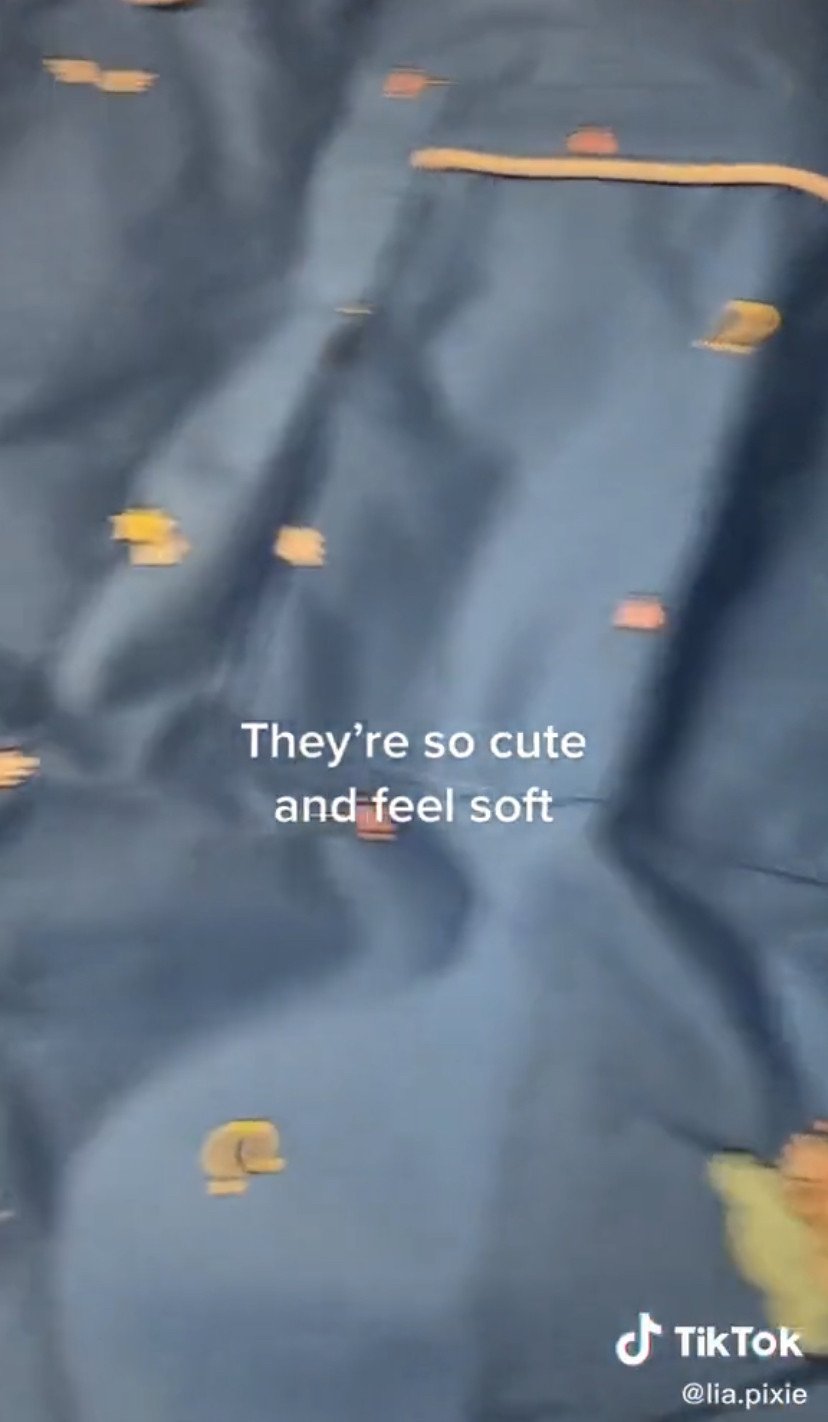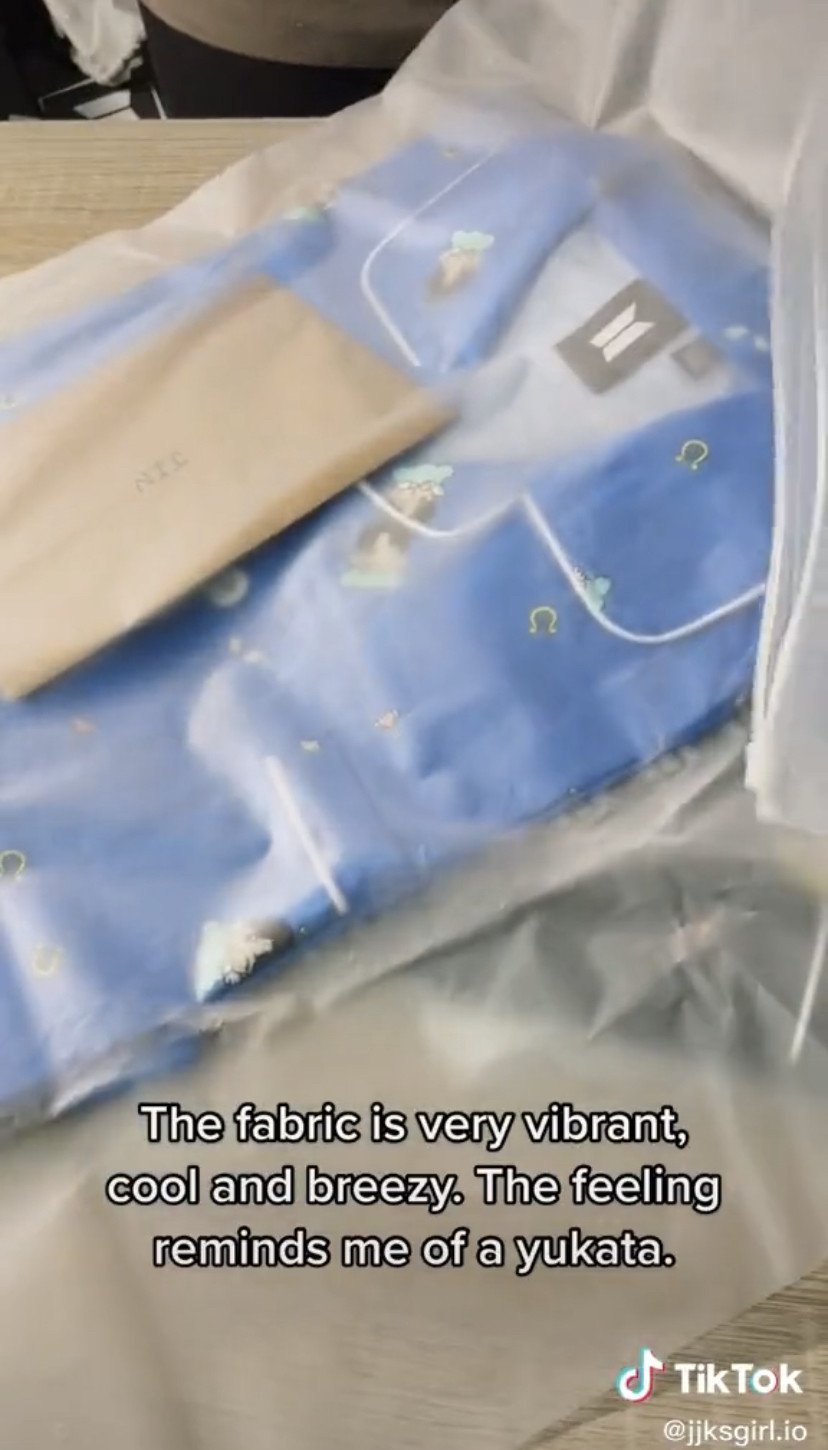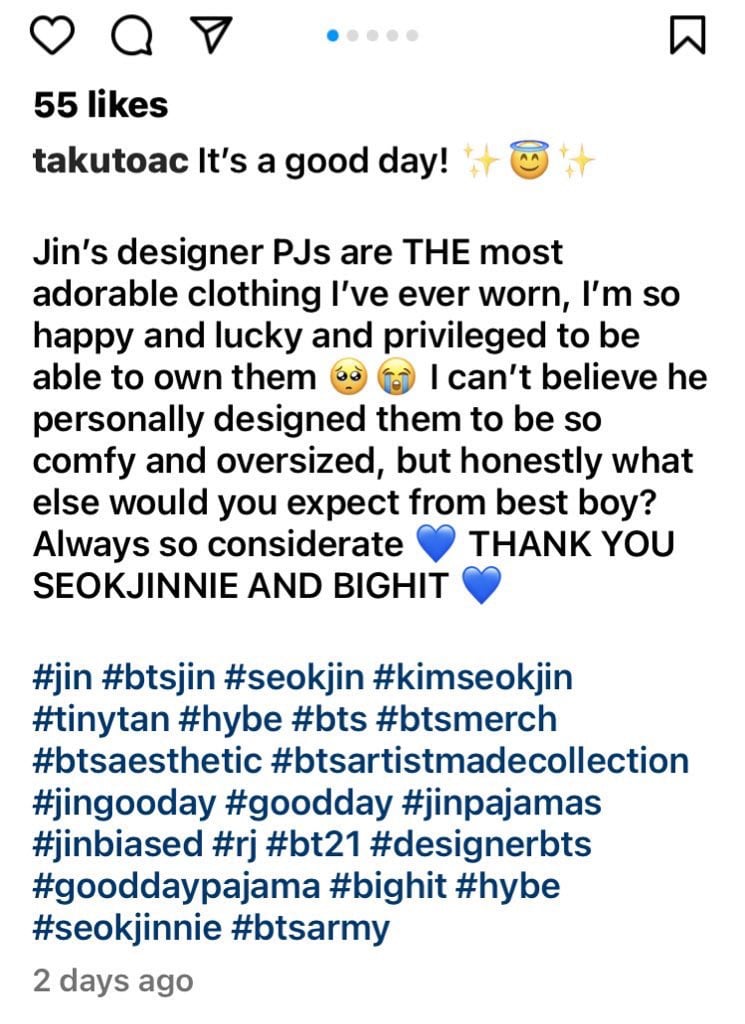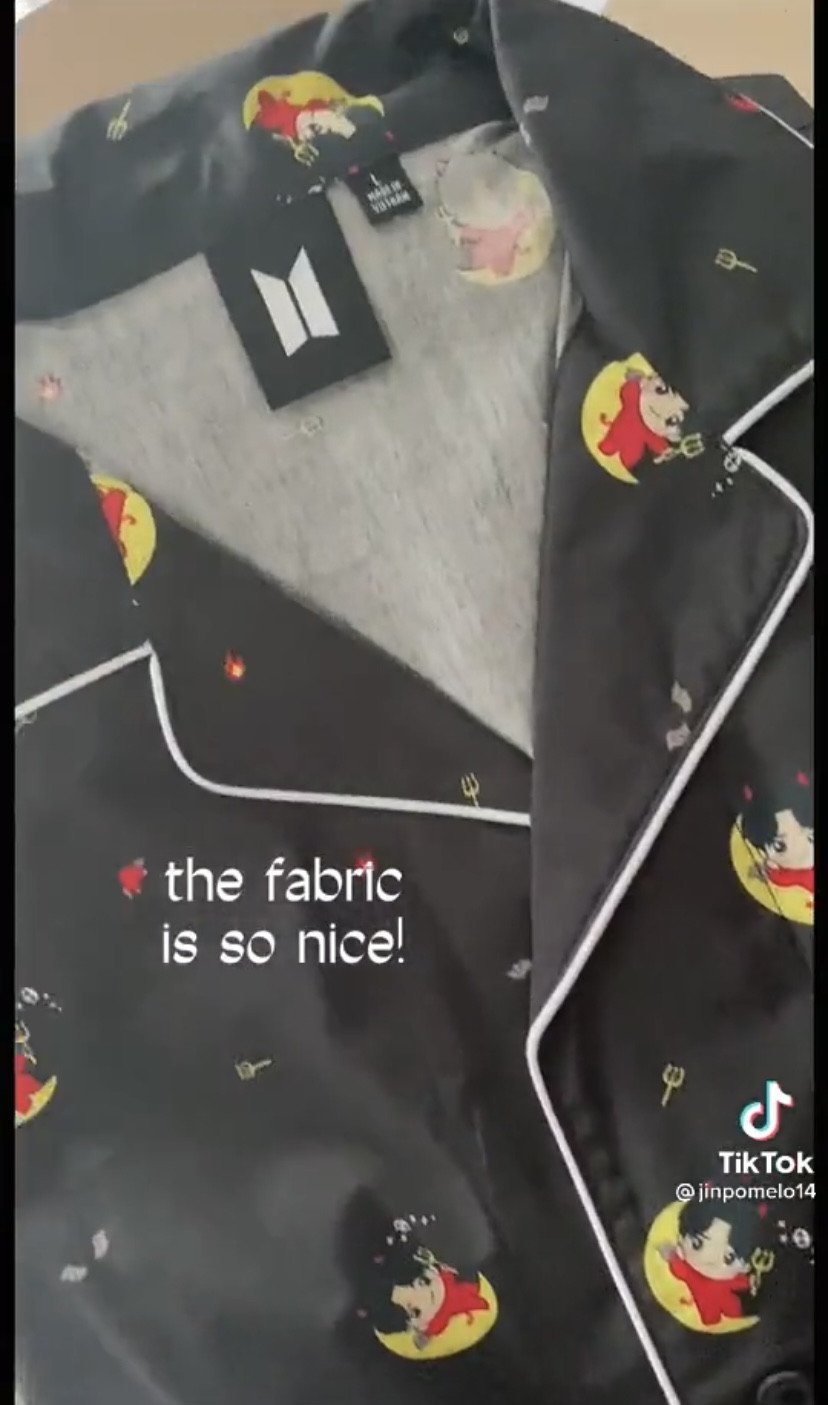 Overall, the packaging of the pajamas is adorable too. It comes with Jin's photocards and other special things. Everyone looks so cute in their pajamas by Jin!