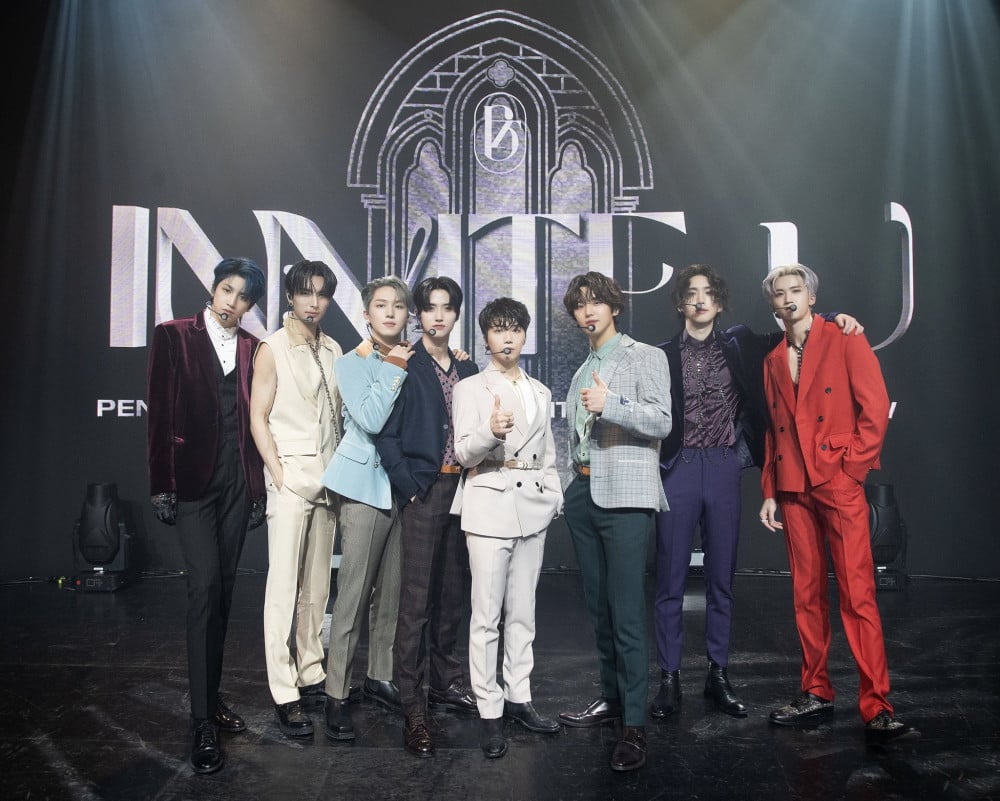 Pentagon have successfully dominated iTunes album chart all around the globe with their latest release!
On January 24 KST, Pentagon officially came back with their highly anticipated 12th mini-album 'IN:VITE U', which immediately entered various iTunes charts globally. The six-track album debuted straight at #1 on the 'Worldwide iTunes Album Chart', becoming the first release by a K-Pop group this year to reach #1 on the chart.
Further, 'IN:VITE U' ranked #2 on the European iTunes album chart. Pentagon's album has topped iTunes' album chart in 30 different countries including Brazil, Cambodia, Indonesia, Malaysia, Philippines, Peru, Singapore, Spain, Taiwan, and Thailand, breaking their 'Love or Take' record with the most No. 1's which peaked at #1 in 14 countries. The album also ranked among the Top 10 in the U.S. and Japan.
In particular, the mini-album's title track 'Feelin' Like' topped iTunes song chart in 11 countries including Argentina, Colombia, Mexico, Chile, and Saudi Arabia.
Congratulations, Pentagon!