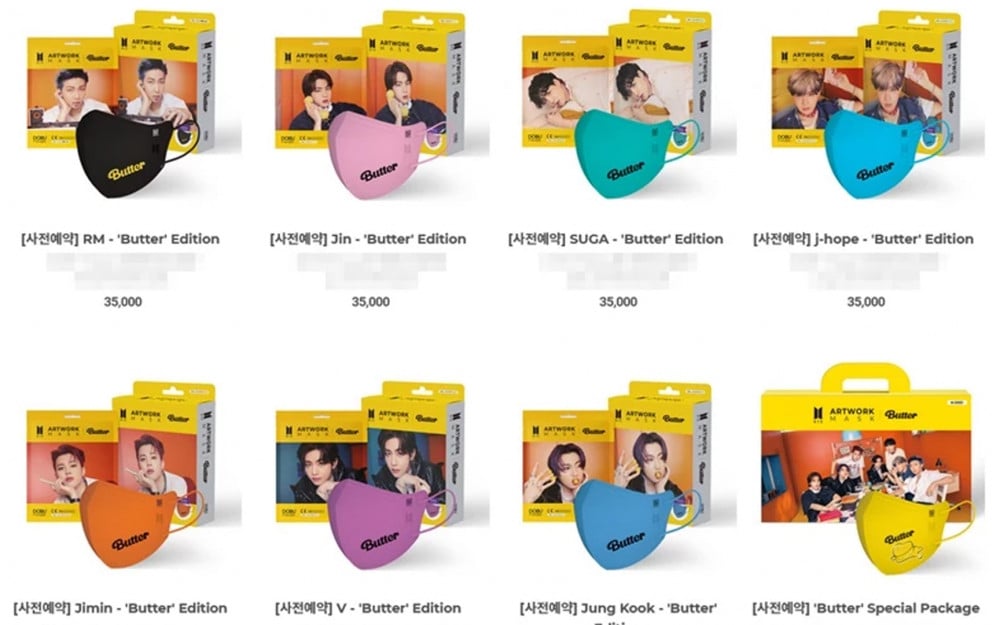 The global group BTS released colorful masks as their new merchandise that is causing heated debate in various online communities.
Each package with different members features a unique color. RM's package comes with a black mask while Jin's package comes with a pink mask, SUGA's package with a green mask, J-Hope's package comes with a sky blue mask, Jimin's package comes with an orange mask, V's comes with a purple, and Jungkook's comes with a blue mask. Additionally, a special yellow "Butter" mask is given when you purchase the full set.
The special set comes with 56 masks for 245,000 KRW (~204.49 USD), which is around 4,375 KRW (~3.65 USD) per mask. Nevertheless, the price of the masks is quite a bit higher than the regular K95 masks sold in the market.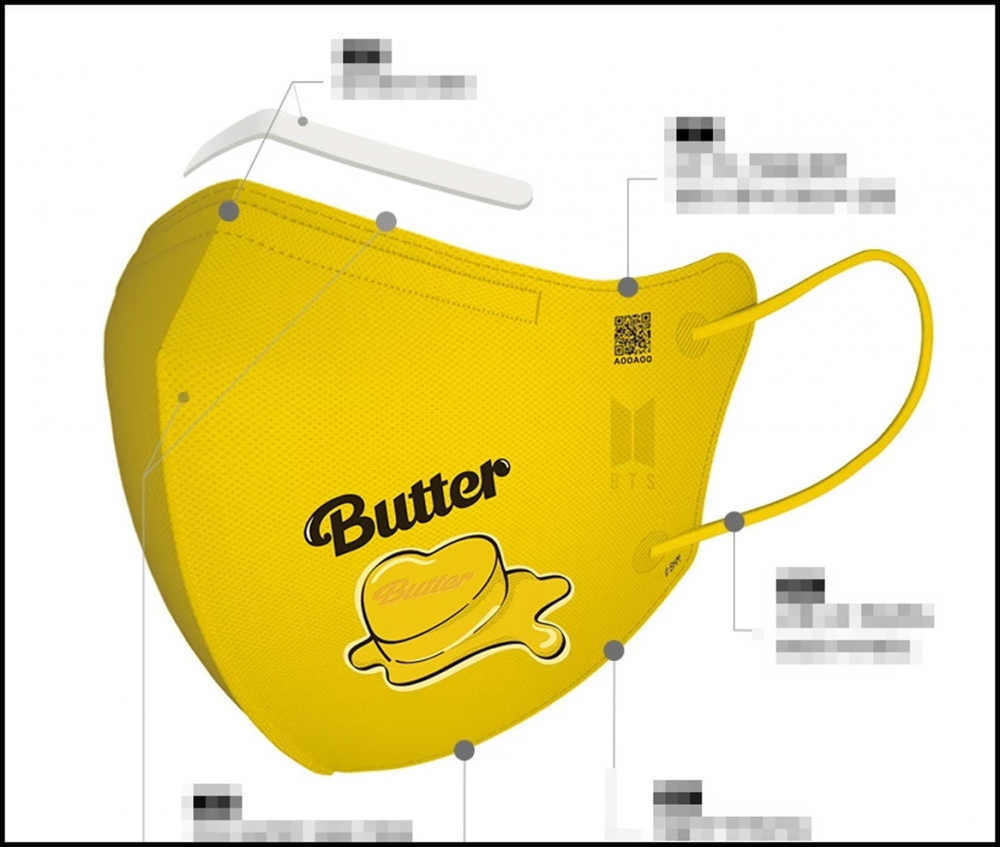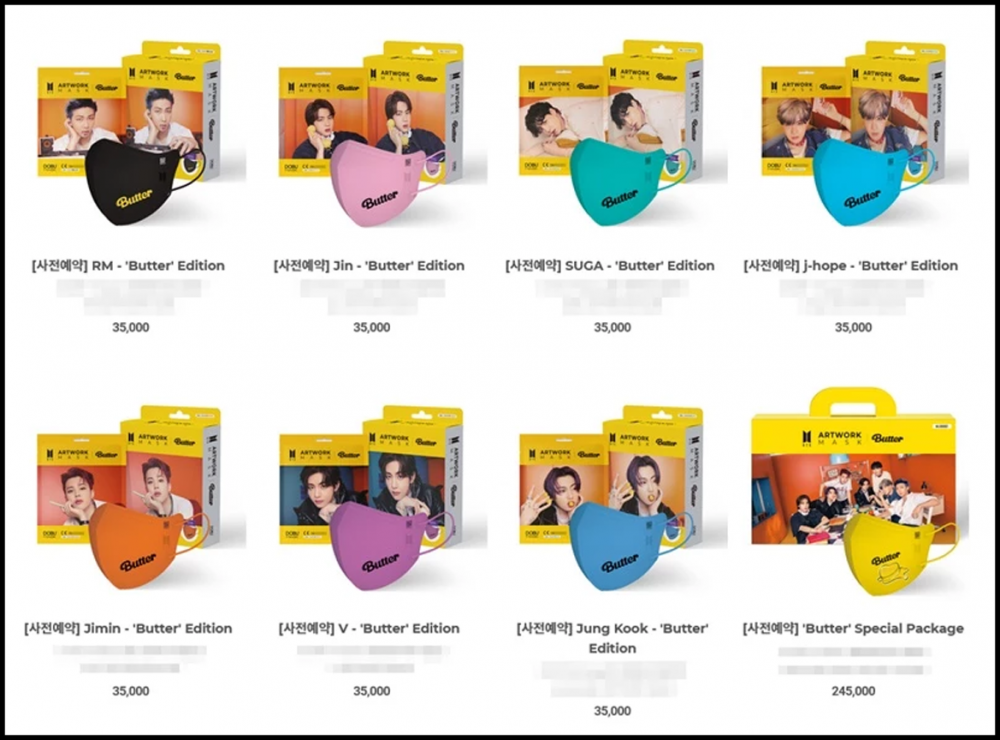 Netizens who have seen the price of the masks have gathered to an online community to discuss their opinions, and there have been mixed opinions on the matter. While a few netizens say that the price is reasonable for merchandise, other netizens believe the price is set too high.
The ones who didn't think the price was high wrote, "That's 5,000 KRW per mask, I think the price is okay, The colors are pretty," "If I was a fan, I would buy seven of them," "I think the mask colors are nice," "I think the design on the mask pretty," and "If you think about them as just merchandise, they are at a good price point."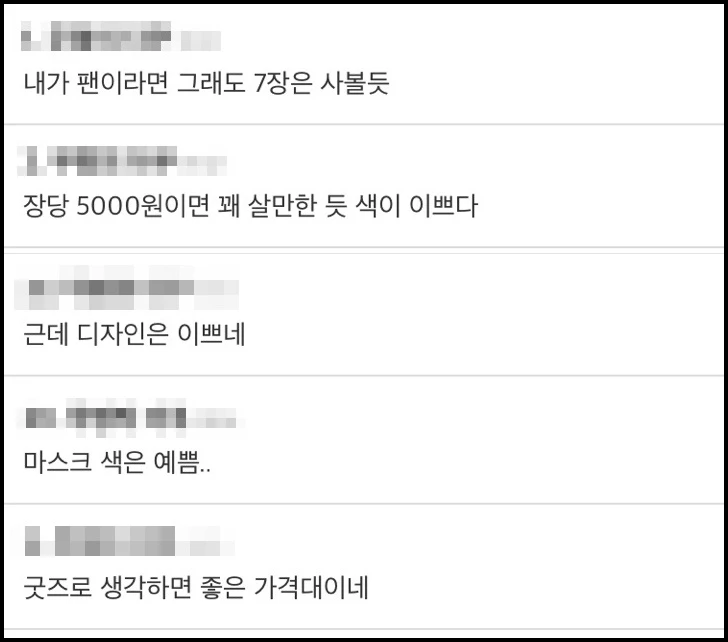 The netizens who disagreed and believed the price was too high commented, "Aren't those disposables? Even though they're BTS, the price makes no sense," "5,000 KRW per mask is expensive, I think I would buy if it was 2,000 KRW per mask," "Even though people are saying it's expensive, it was sold out," "Even though I'm a fan, I don't think I can buy," and "If it's disposables, then it's too much no?"