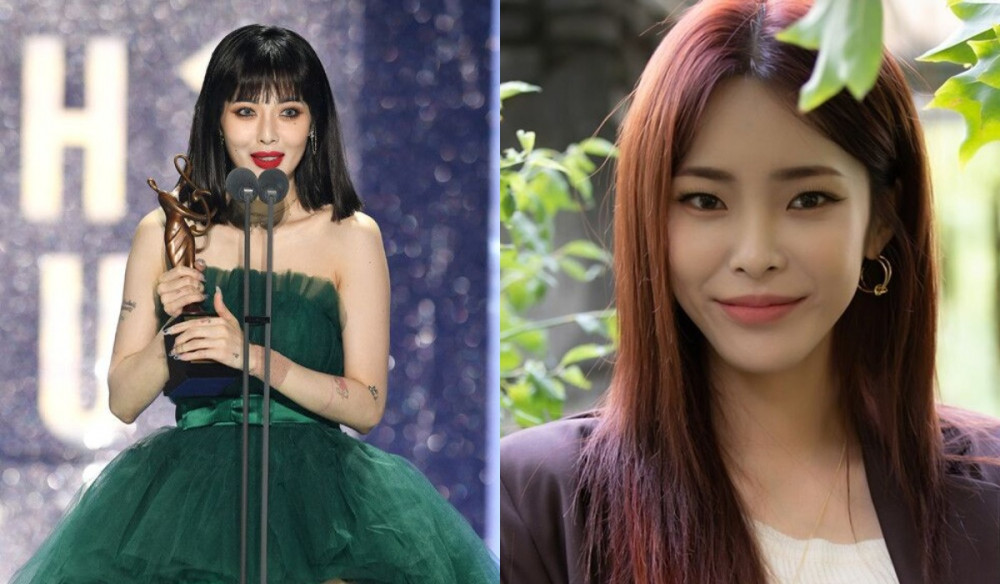 Heize sat out the '31st High1 Seoul Music Awards' due to health reasons, so HyunA gave an award acceptance speech for her.


On January 23rd, the '31st High1 Seoul Music Awards' was held at Gocheok Sky Dome, and this year's hosts were AOA's Seolhyun, Boom, and Kim Seong Joo.
The second Bonsang (main prize) went to Heize, however, Heize was absent due to health reasons so her label mate HyunA accepted the award on behalf of her.
HyunA gave a speech saying, "This is my first time accepting an award for someone else so I got a memo from Heize. I thought she'd want to personally thank her fans. She said, 'Thank you for loving Heize's music this past year. I miss my fans and I hope you all stay warm regardless of the weather'."
HyunA continued, "Heize got sick lately. She didn't make it obvious because she was worried about causing concerns to her fans. I'll take good care of her by her side. I hope you all stay healthy mentally and physically this year. Including all artists who are here."
Check out the full list of the winners of the '31st High1 Seoul Music Awards' here.