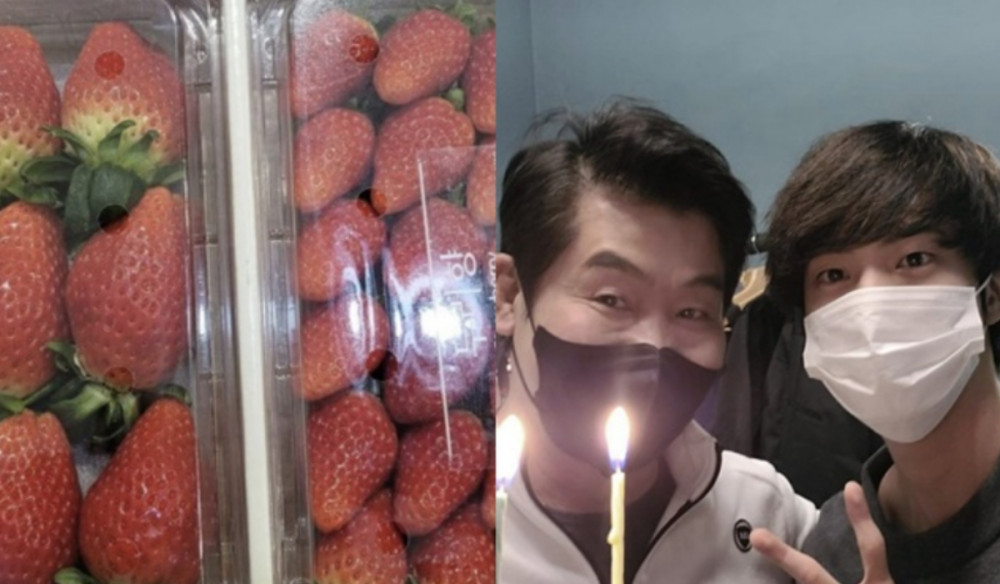 Lee Yeon Bok has opened up about BTS's Jin recently showing up to his home.
On January 17 KST, the celebrity chef took to his personal Instagram account to write, "Late at night after 10 PM, my phone rang. It was BTS's Jin."

He continued the story, saying Jin asked him where he was, and when he answered that he was at home, Jin responded with, "I'll be right there." When asked why he was coming over, Jin said, "I have some delicious strawberries. Eat them while they're fresh."

According to the chef, Jin seemed to have just left his home judging by the casual clothes he was wearing, and after giving him the strawberries, he said "I'll contact you later!" before heading back.

"Jin, who thinks of me like this, I'm really touched and I love you. Jin~♡," the chef continued.

The Instagram post follows one Jin posted on January 14, where he is seen in a greenhouse full of strawberry plants. J-Hope had also previously shared that Jin gifted him with strawberries, and after the reveal, 'durihyang' – the type of large, more expensive strawberries Jin had gifted him – soon sold out online.


Meanwhile, Lee Yeon Bok and Jin have repeatedly shown their friendship via social media after having met on the JTBC program 'Please Take Care of My Refrigerator.'
Check out Lee Yeon Bok's Instagram post below!