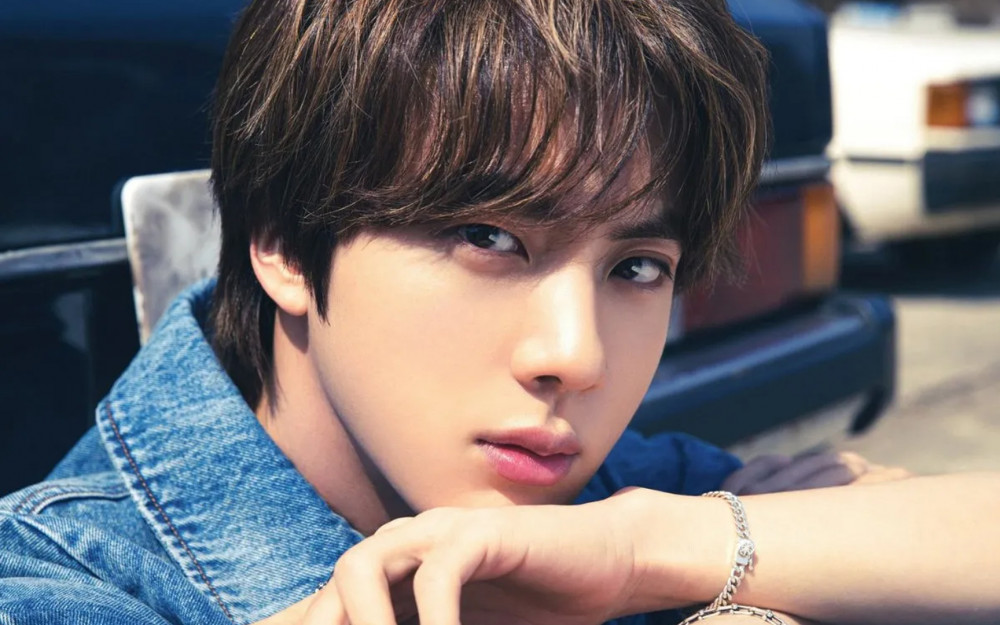 A video of BTS's Jin is trending among international fans on TikTok.
The video that is trending shows Jin sitting at a table for a meeting then nonchalantly nodding his head in agreeance or giving permission for something. This short clip has been stitched together to show Jin giving permission to his fans when they ask him if they can buy something.
In this short TikTok video that was shared, a young Asian girl is seen holding a pair of earrings then goes on to ask, "Oppa, can I buy it?" then the screen turns to Jin nonchalantly nodding "yes."
This short clip is making thousands, if not millions, of fans' hearts flutter as they fall deeper in love with the idol. This video was also shared in a Korean online community where Korean fans also shared their reaction to it.
Netizens commented, "Omg, my heart is beating so hard," "When he has that cool look, it drives me mad," "I thought he was just cute but he's so sexy," "This is making me crazy," "He's making my heart flutter," "He's so good looking," "he's so crazy handsome," "I thought this would be some funny video of Jin but I didn't expect this, my heart is going crazy," and "He's driving me nuts. lol."