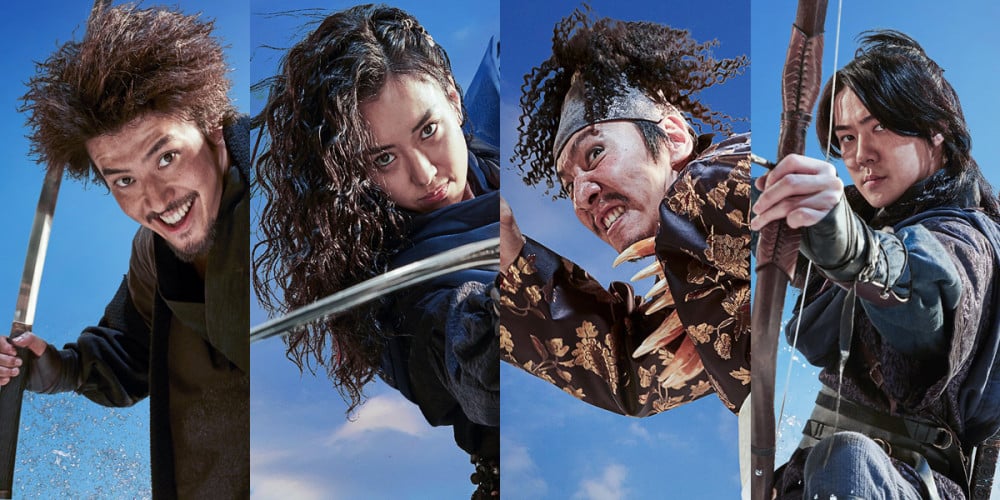 The blockbuster fantasy action film 'The Pirates: Goblin Flag' has unveiled a series of exhilarating character posters featuring its lead cast!
A sequel to the massively successful original film 'The Pirates' released in 2014, 'The Pirates: Goblin Flag' tells the story of a crew of unruly pirates who set out to get their hands on the lost treasure of the royal family!
First, Kang Ha Neul is the crew's wild leader Moo Chi, self-proclaimed the "best swordsman of Goryeo". Then there's Hae Rang, the real owner of the pirate ship, played by Han Hyo Joo. Next, Kwon Sang Woo takes on his first villain role as the dynasty's dangerous traitor Boo Heung Su. Lee Kwang Soo is Mak, who dreams of becoming a king in his own right one day, and EXO's Sehun comes in as Han Goong, a legendary archer who never misses his target. Actress Chae Soo Bin is Hae Geum, a beautiful con-woman, also joined by Kang Sub (Kim Sung Oh) and Ah Gui (Park Ji Hwan).
'The Pirates: Goblin Flag' premieres in theaters across Korea in January of 2022!