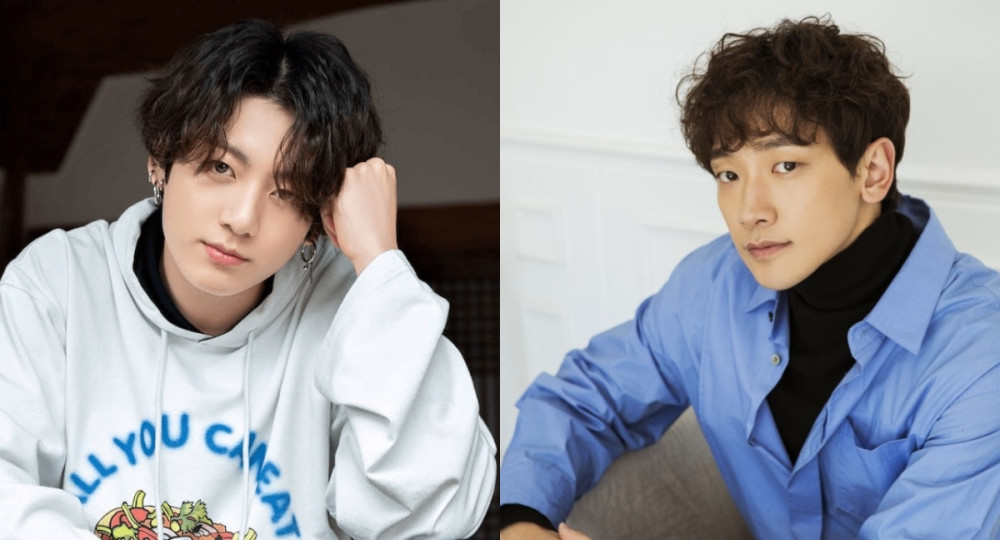 Netizens reacted to BTS's Jungkook and singer Rain's little exchange on Instagram.

On December 18, one netizen created a post on a popular online community forum titled, "Jungkook, who asked [Rain] to make him sake steamed abalone and Rain, who replied that he would steam him at least the Hairy Loll." The netizen then included the recent Instagram story exchanges made by Jungkook and Rain.
BTS's Jungkook first posted a photo of his screen, while watching the new Netflix variety show 'The Hungry and the Hairy', "the hungry" referring to Rain and "the hairy" referring to his bearded co-star Noh Hong Chul. Here, Jungkook wrote, "Please make sake steamed abalone for me too..." Soon after his post, Rain responded to Jungkook's request by posting a screenshot of Jungkook's post and writing, "I'll give you at least the Hairy! Hairy hyung! Let's go pick some abalones!"

Jungkook and Rain's little back and forth on Instagram gathered excitement from global fans.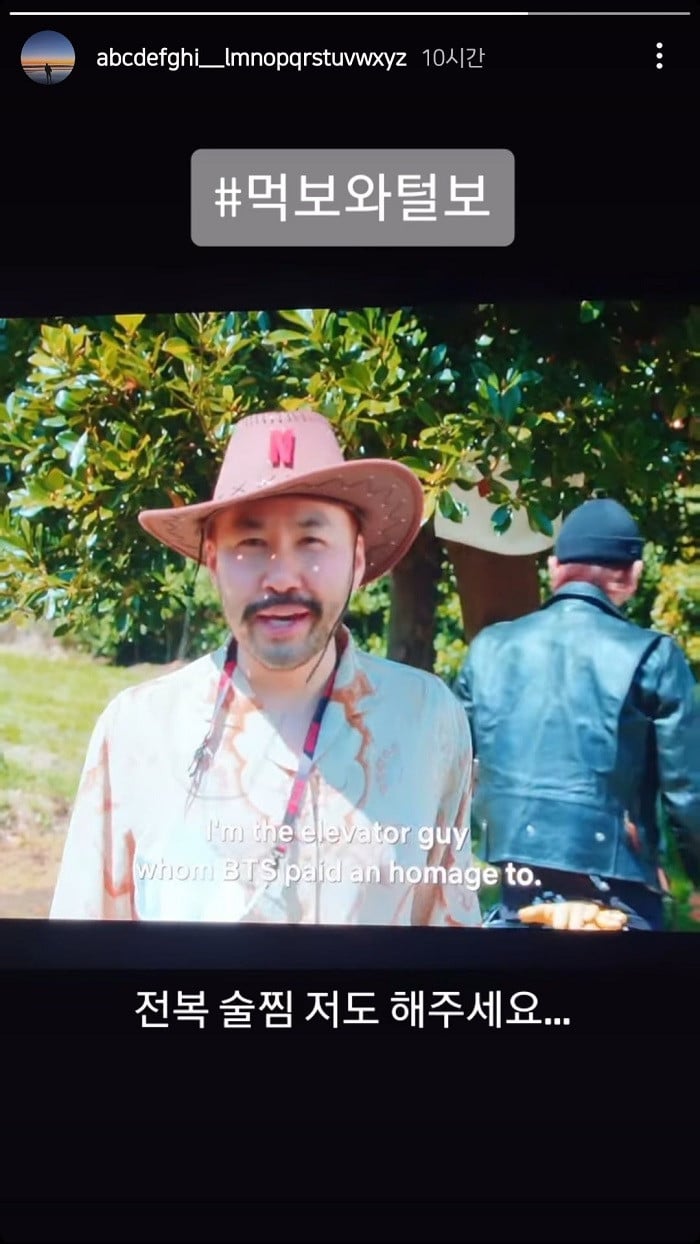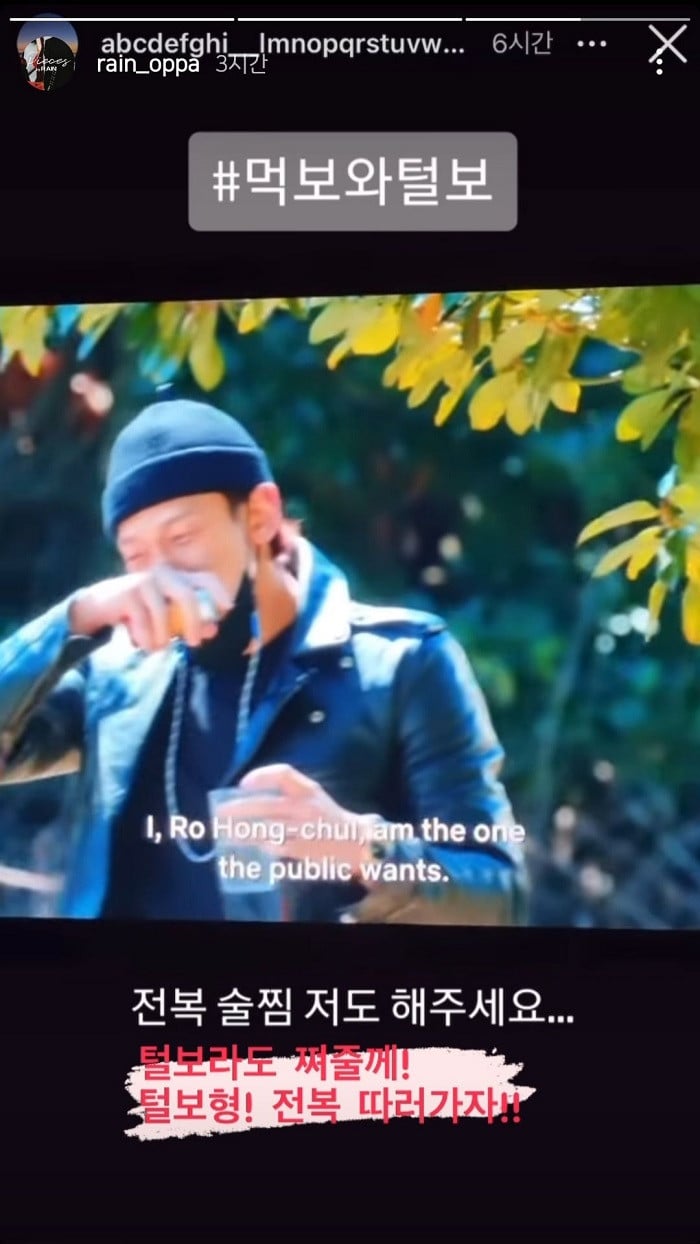 In response, some of the netizens' comments included:
"Lollll."

"Lollll I guess Noh Hong Chul is older than Rain Loll."

" 'The Hungry and the Hairy' is so fun TTT."

"In the perspective of Netflix, wouldn't this be a major advertisement? Anyways, I want sake steamed abalone too..."

"If Jungkook went on broadcast, he would really do well and eat well TTT Please call him and feed him something delicious! And Netflix will probably dance out of enjoyment from this kind of advertisement(?) Lolllll."

"So cute Lollll He said he would steam him at least the hairy Loll."

"Please let Jungkook appear in programs like these too ~~~~ He seems like he would match really well."

"Jungkook oppa, just you wait. I will make it for you."

"Please give Jungkook a lot."