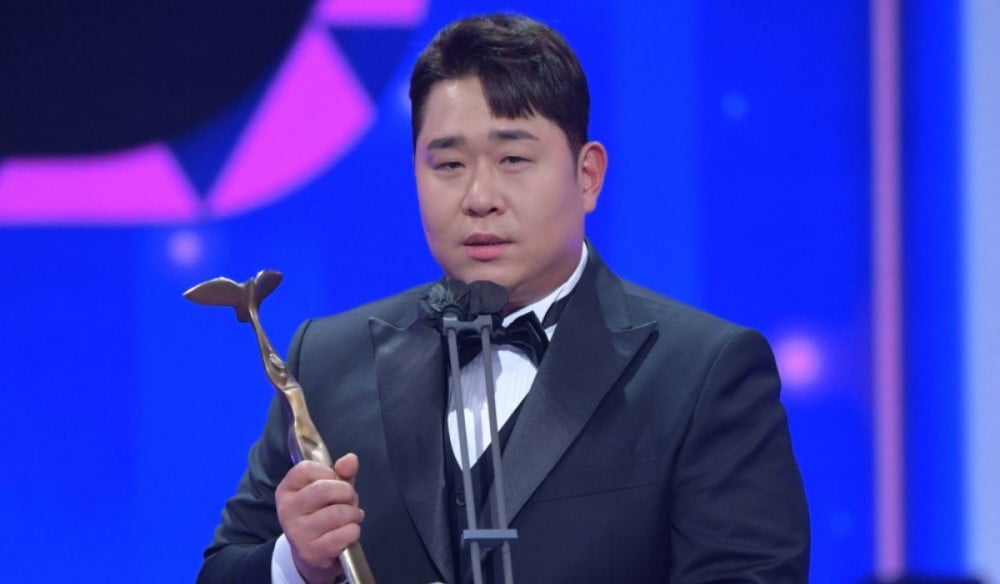 Netizens are split over comedian Moon Se Yoon thanking Kim Seon Ho after winning Daesang at the '2021 KBS Entertainment Awards' for his role in '2 Days & 1 Night'.

On December 25th, the '2021 KBS Entertainment Awards' took place and Moon Se Yoon has won Daesang for his role in '2 Days & 1 Night'. During his acceptance speech, the comedian thanked Kim Seon Ho publicly as well as other '2 Days & 1 Night' crew members.
Shortly after the awards show, however, Moon Se Yoon faced mixed reactions from netizens. Some netizens disapproved of him mentioning Kim Seon Ho while the others stepped up in defense of the comedian.
Some of the comments include: "I literally froze while congratulating him as soon as I heard the name"
"I don't understand. He won Daesang thanks to the viewers and he still mentioned Kim Seon Ho"
"He could have just texted him in private. It's not like Kim Seon Ho was wrongfully convicted or something."
"Well, y'all could have just congratulated him and moved on"
"Fans are trying so hard to not mention Kim Seon Ho and it seems the members don't really care."
"He should have left Kim Seon Ho's name out for the sake of himself as well. It's so obvious all the articles and spotlight will be on Kim Seon Ho, not him winning the Daesang."
"Lol, I forgot about Kim Seon Ho and Moon Se Yoon just single handily reminded me of KSH's controversy."
"'2 Days & 1 Night' staff worked so hard to clean up after Kim Seon Ho's mess and Moon Se Yoon still thanked him lol"

"Everything is a controversy nowadays smh Leave the man alone."

What do you think?