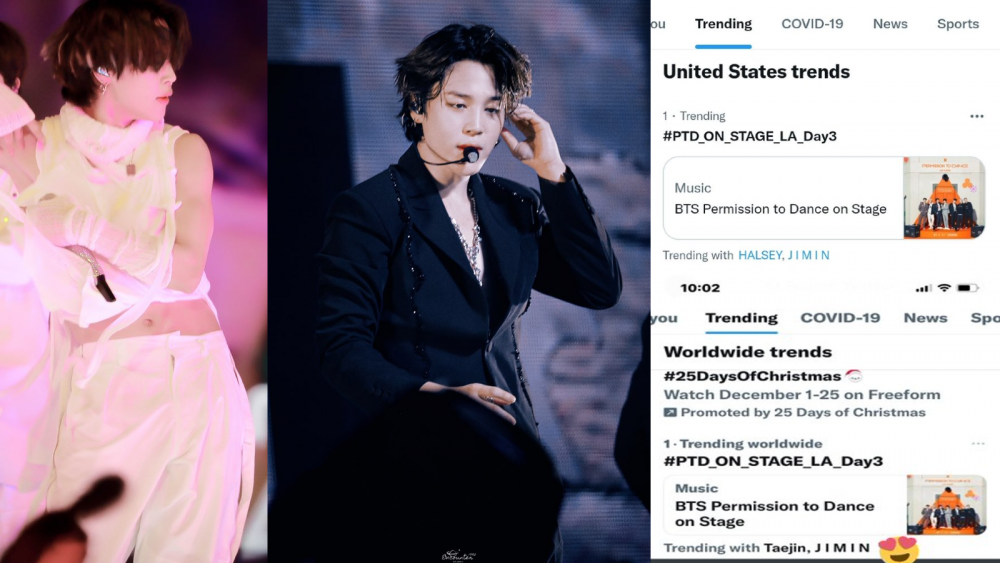 Day 3 of BTS'#PTD_ON_STAGE_LA concert held on December 1 was another successful show and Jimin continued to steal the hearts of fans. He is generally known to be many of the fans' bias because of his top-notch performance skills and incredibly charming and kind personality. However, all through this concert and right from the first day, even the fans who have other members as biases have admitted to Jimin being the one who caught their eye the most. Some mention his singing, beauty, energy, personality, and general star quality, and IT factor as the reasons why their eyes were glued to him all through the concerts.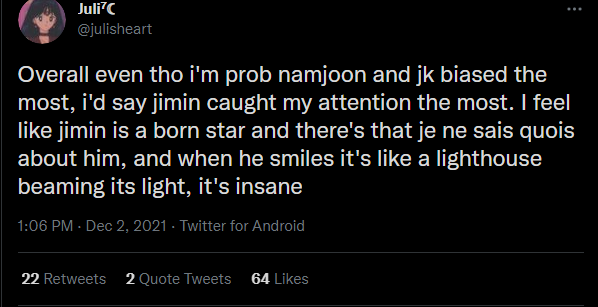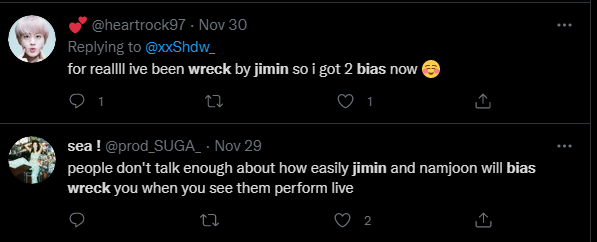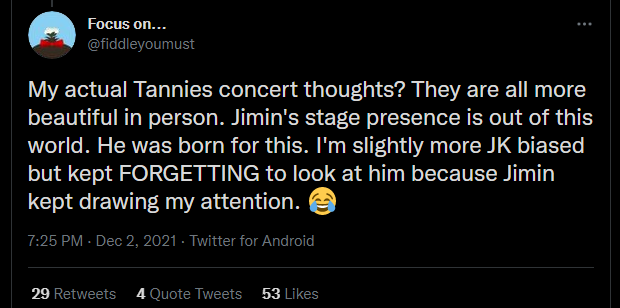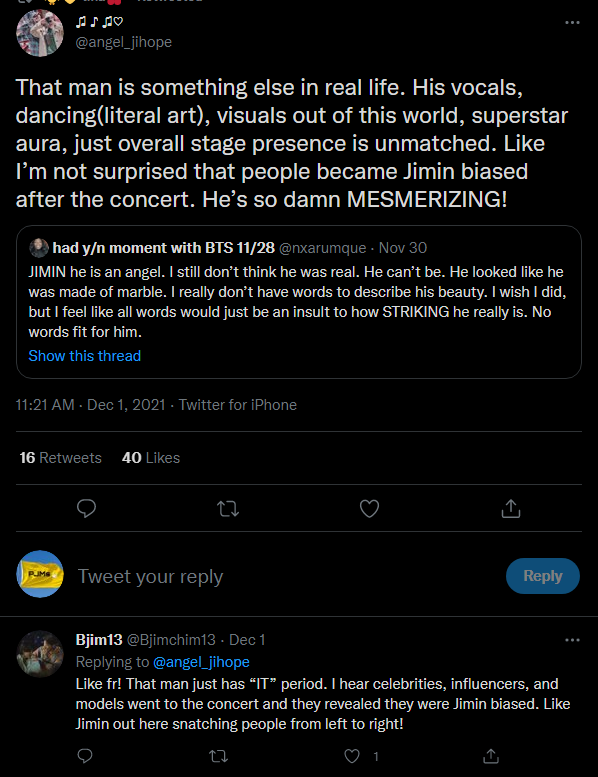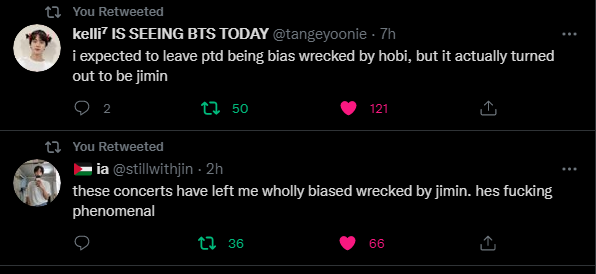 Jimin does demand attention whenever he is on stage. His singing is heavenly and enchanting. His dancing is impressive in every way, from the power of the moves to his expressions, the flexibility of his body, and the fluidity of the movements. No one would be able to tear their gaze away from him because despite having listened to a song before, Jimin makes an audience to experience the same song in a new way, feeling every emotion of it as conveyed by Jimin through his dance.
While on stage, he also brought some comedic moments when he spelled his name, which made the time more memorable and enjoyable.

Jimin is able to put on such iconic performances and have the audience enjoy every moment because he enjoys what he does. He completely immerses himself in the music and the performance. His passion drives him, and that way, he is effortlessly able to showcase his unmatched talent and skill exceptionally well.

As witnessed during the first two days, the third day also had the crowd screaming their lungs out for him whenever the focus was on him, be it during dancing, singing, when on screen, or when talking. He is well-loved and the center of attraction everywhere he goes and each time that he is on stage.
The deafening cheers could have been expected as Jimin's fans once again showed up with every intention to support their bias and show him love. They carried banners with sweet and touching messages for Jimin. Others recreated his concert outfits and wore them, while some carried blankets with Jimin's face on them and others giant signs with Jimin's face or his name on them.
One thing that fans who attended the concerts cannot stop talking about is just how beautiful Jimin is, each attempting to give their own description of his ethereal beauty but in the end all agreeing that the cameras and photos do not do him justice.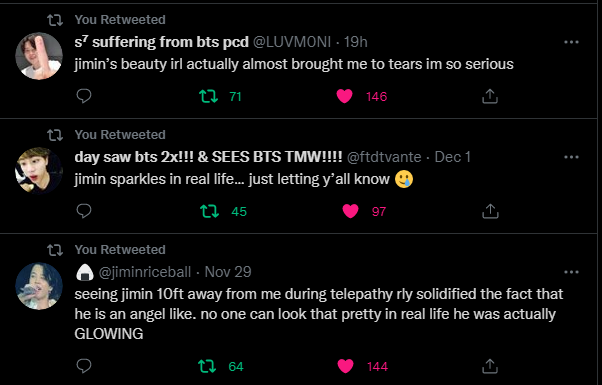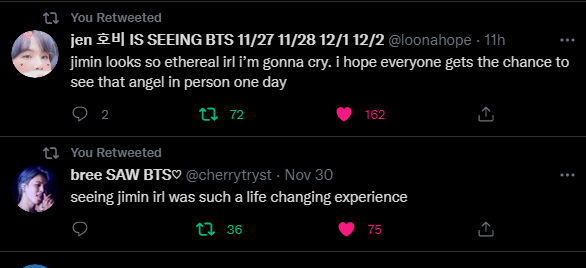 Being the talk of the concert all through, Jimin's searches on YouTube and on the Web rose to over 100% in the US, South Korea, and worldwide.
J I M I N trended at #1 Worldwide and in the US along with other tags. Various keywords also entered Twitter trends, including JIMIN RUBIO and CONCERT KING JIMIN, among others. Overall, there were two worldwide trends and a total of more than 22 trends in over 12 countries, including over 11 keywords.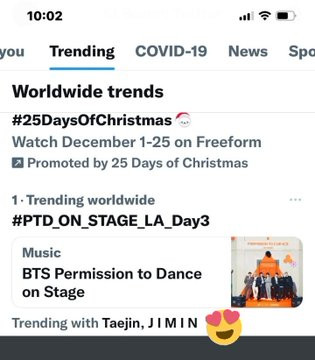 Jimin has been the shining star all through the concerts, and it is exciting to think of the kind of show he will put on for the last day of the concerts, which is making fans anticipate it even more.