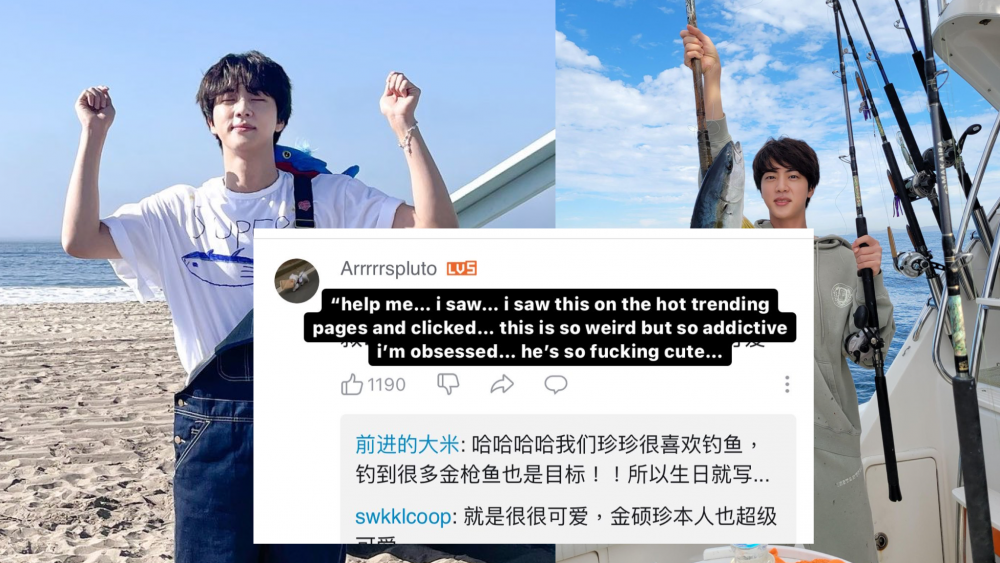 "Super Tuna" by Jin is a surprise release that the artist created for fun as a gift for fans on his 29th birthday. He was the composer, lyricist, producer, and choreographer for this song!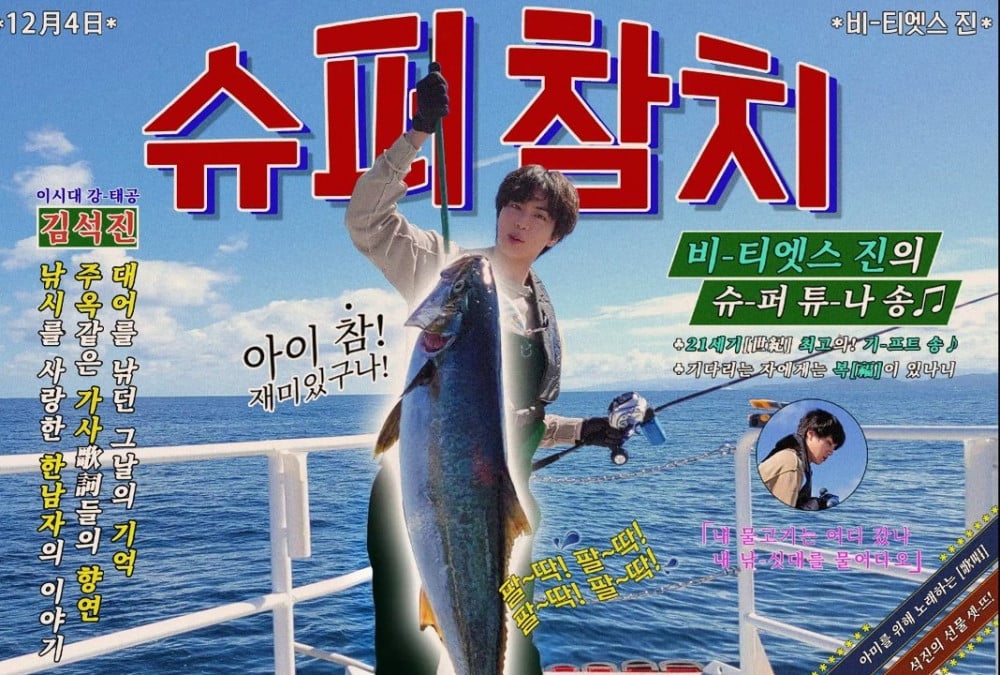 Despite being a son released for fun, "Super Tuna" is becoming a real hit worldwide! It is trending #1 on Worldwide Youtube, Korea, Japan, China and etc.
More than that, Jin took over Chinese websites Weibo and BilliBilli with the performance video of "Super Tuna." It trended #1 and was the most-watched video of the day! Another video from Jin's birthday live-show is nearing 100M views. The locals are calling him a "cute fish guy."
Chinese users in the comments are not familiar with the members of BTS, so the majority is asking who is this "cute and handsome guy singing about fish?"
Some more comments:
"OMG I'm losing my mind I saw and thought this boy was so cute but when I read the lyrics I fell in love with him even more."

"Being his fan must be a happy experience."
"Da** this man is so hot and he's singing about tunas, I think I just discovered my ideal type."
"I don't know why i'm watching but he's adorable."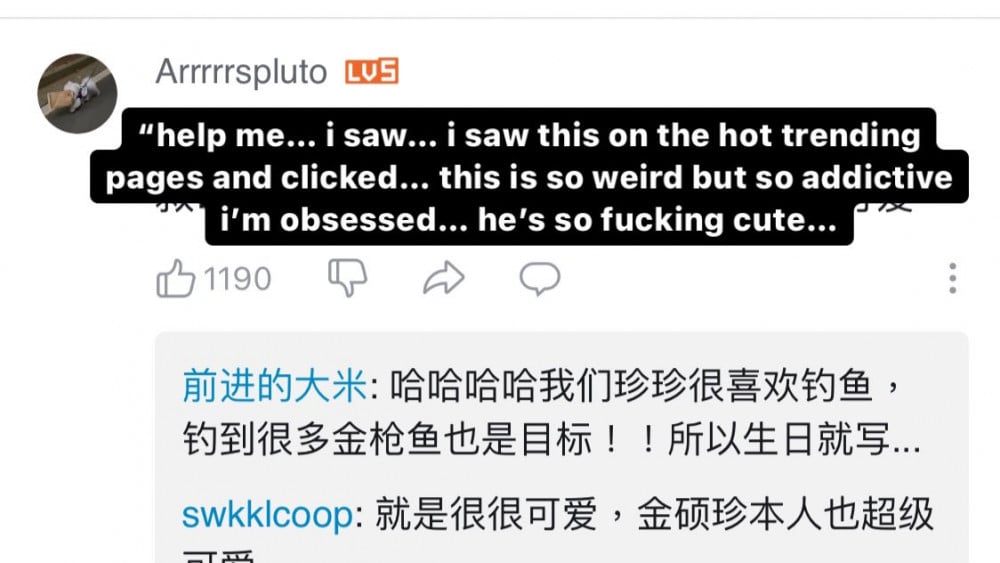 Jin once again stole the hearts of everyone as his "Super Tuna" dance and song are going viral on TikTok, YouTube, and Worldwide social media platforms!