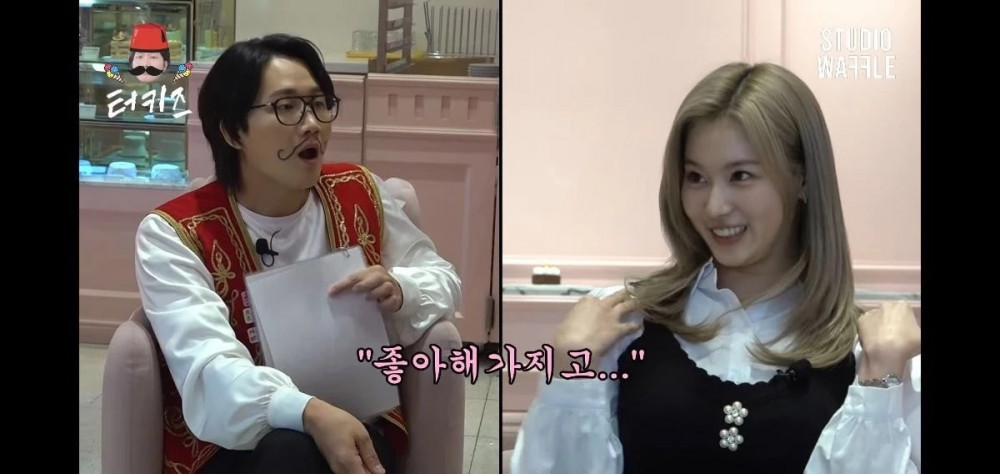 On November 12, the trending YouTube web variety series 'Tur-Kids on the Block' hosted by comedian Lee Yong Jin revealed a sneak preview of next week's episode, featuring guests TWICE!
The guest for this week was comedian Kim Yong Myung, but at the end of the episode, fans got a glimpse of TWICE's long-awaited meet-up with Lee Yong Jin.

The short preview began with Chaeyoung, pointing to her fellow member Sana. She said, "Sana unnie has something that she wants to confess." Hearing this, Sana smiled and covered her mouth, making Chaeyoung burst into laughter beside her.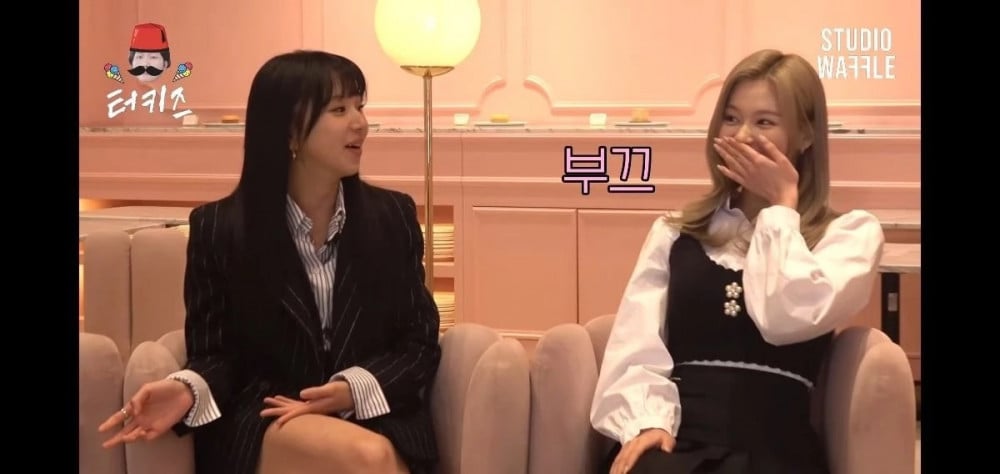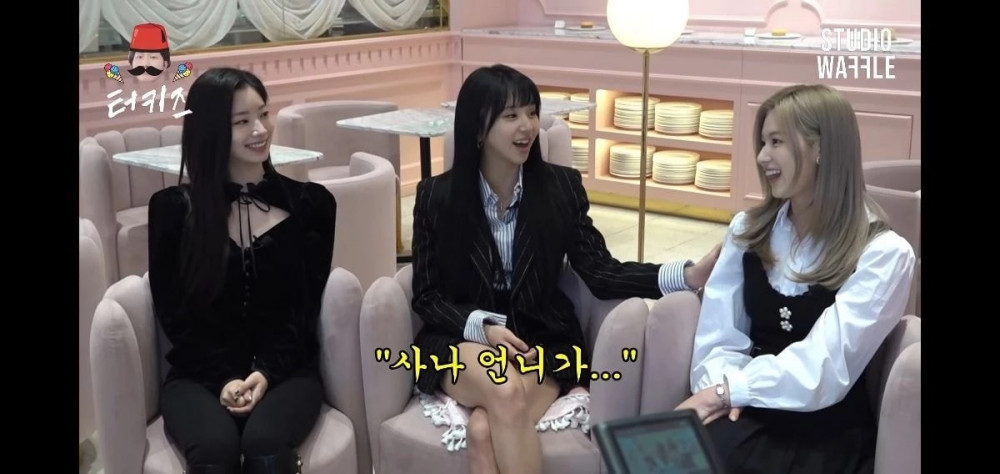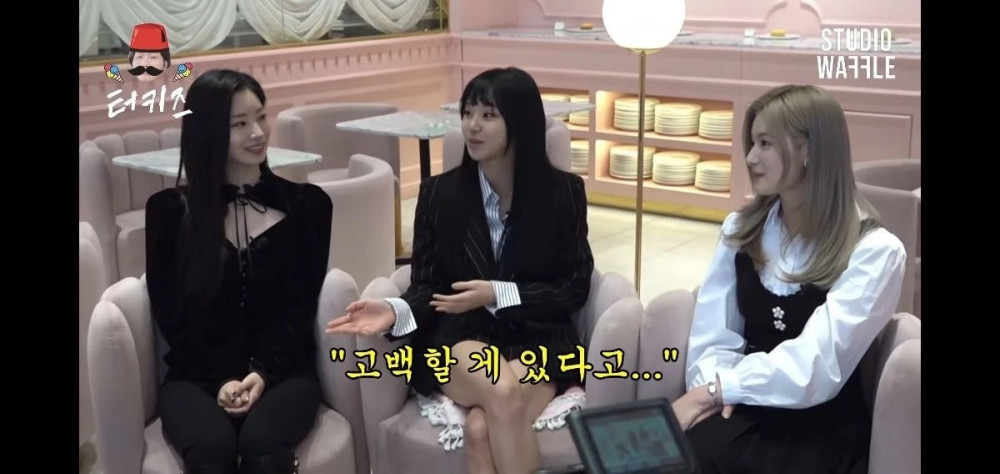 Seeing the two girls freaking out, Lee Yong Jin shrugged and stated, "It could be something good, or it could be something bad. Let's hear it."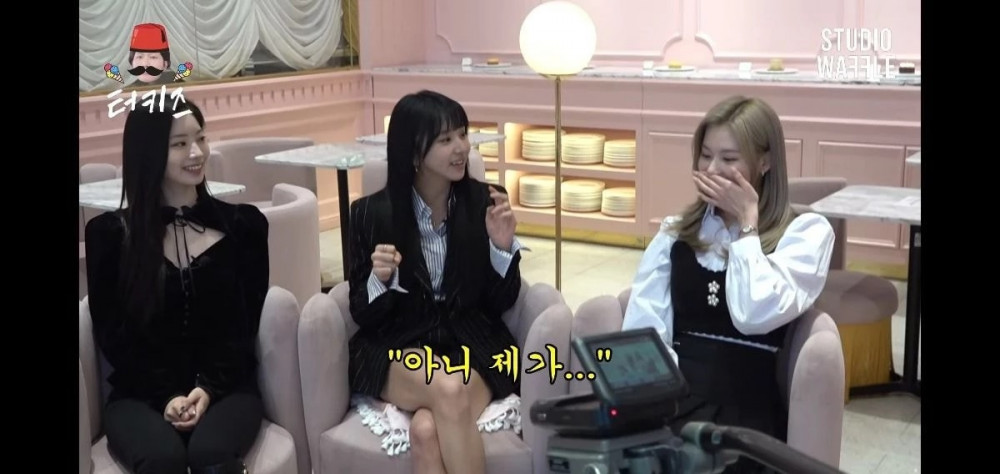 Sana then confessed, "See the thing is, I like [you]. You're my ideal type." The idol burst into laughter herself as she delivered the cute confession.
(Btw, Lee Yong Jin is married with a son!)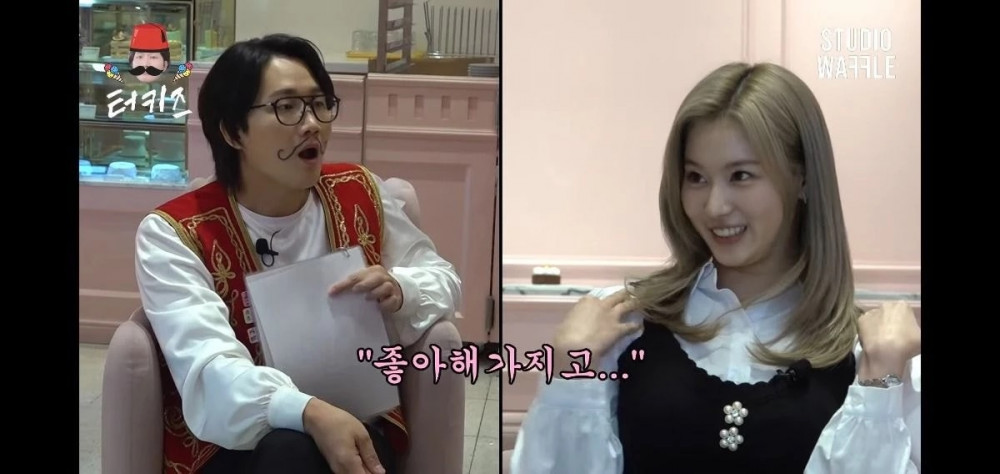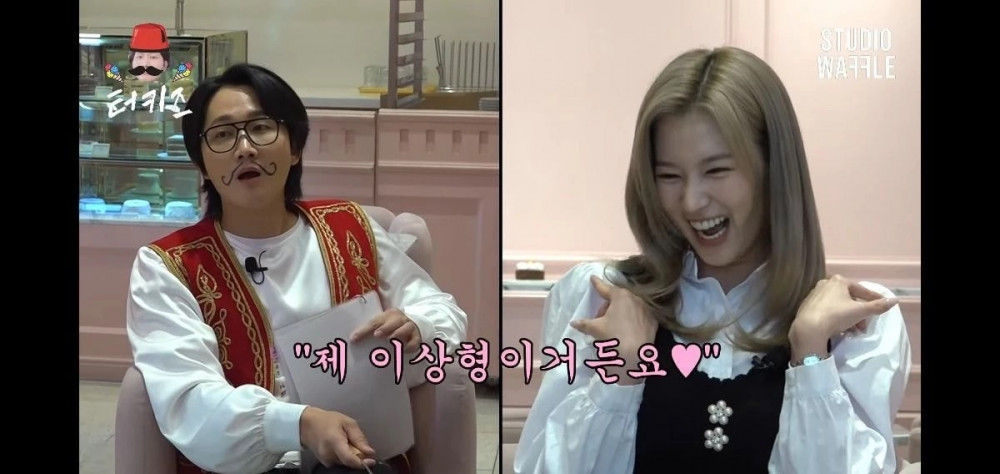 In fact, seeing the preview clip, many netizens commented,
"Actually, Lee Yong Jin has always been a really popular comedian. They say that he's really popular with the female comedians too."
"He might look like that on this show with the fake mustache, but among comedians, Lee Yong Jin is considered handsome."
"I think Sana is going to have to get in line kekekeke. A lot of people have said that Lee Yong Jin was their ideal type."
"Honestly Lee Yong Jin is super funny and easy to be around, a lot of girls would consider him boyfriend material."
"So many female comedians have said that they had a crush on Lee Yong Jin in the past, but in the end he married his girlfriend who he dated for 7 years kekekeke."
"I have a crush on Lee Yong Jin too TT."
"Lee Yong Jin's face when he heard it tho kekekeke."
Meanwhile, hearing Sana's sudden confession, Lee Yong Jin seemed at a loss for words as the preview clip abruptly came to an end, accompanied by dramatic music.
You can catch TWICE's full guest appearance on 'Tur-Kids on the Block', next week on November 19!