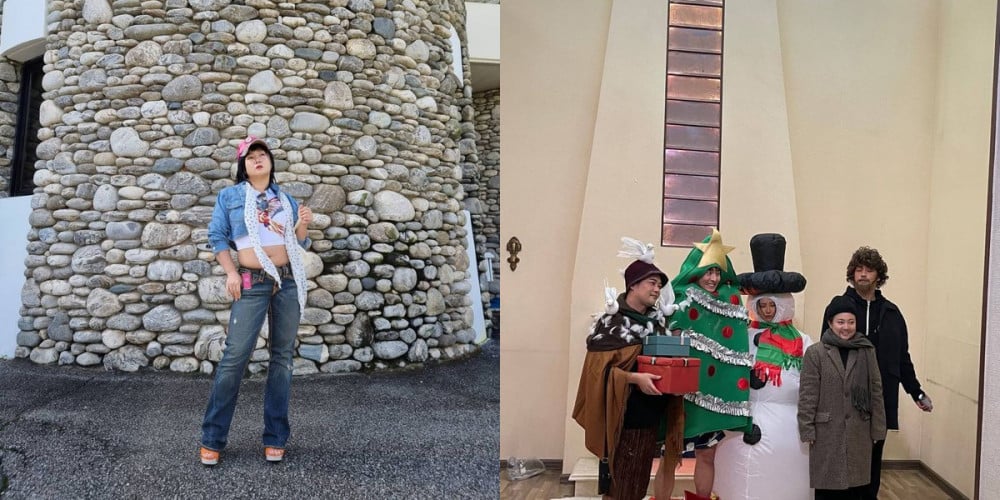 On November 19, comedian Park Na Rae made her first new post on Instagram in approximately 8 months.
In her latest post, Park Na Rae shared a behind the scenes photo from her calendar photoshoot with the cast members of MBC's 'I Live Alone'. Another solo cut showed the comedian striking a sassy pose while parodying fashion from the early 2000s. Park Na Rae wrote, "The happy calendar photoshoot from 'I Live Alone'... Key is testing out the best angle... the next photo... is recommended only for those with strong tolerance..."
Previously, Park Na Rae came under fire for several inappropriate remarks and actions on a web variety program, 'Hey Narae'. Many viewers felt that her behavior was much too sexual even for a web broadcast, and in response to the controversy, the comedian issued a statement of apology. Afterward, the comedian remained inactive on SNS for approximately 8 months.
Many of her current and former co-stars left cheerful comments like, "Park Na Rae fighting!", "Her stomach looks like mine", "Love youu", and more.