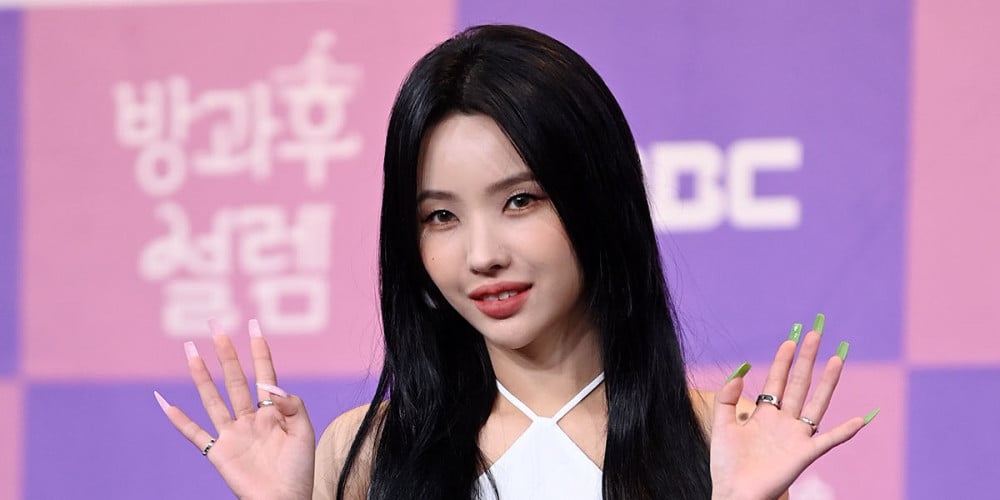 On November 25, (G)I-DLE's Soyeon attended the press conference for MBC's brand new girl group audition program, 'My Teenage Girl'.
Soyeon will be working alongside singer Ock Joo Hyun, Girls' Generation's Yuri, and choreographer Aiki as mentors to the female trainees on 'My Teenage Girl'. On this day, each of the mentors were asked to name the criteria by which they based their judging and mentoring.
Ock Joo Hyun commented, "I focussed on various factors including vocals, dance, and many other skills. However, it is hard to find someone who can do everything perfectly. So I am focussing on a contestant's potential for growth."
The youngest mentor of the lineup, (G)I-DLE's Soyeon, is also known as an audition program graduate. Regarding her views on the judging and mentoring criteria, Soyeon stated, "I also have experience being on a survival program, but I have since learned that the hardships that you face as a celebrity are often times more difficult to endure than the ones you face on a survival show. I believe that the kinds of hardships you face during a competition are good experiences for when you come out into the real society. So for me, it's important to see how someone endures one's trials."
Meanwhile, MBC's 'My Teenage Girl' is slated to premiere next week on November 28 at 8:20 PM KST. A total of 83 female contestants will be competing for a spot in a global project girl group.