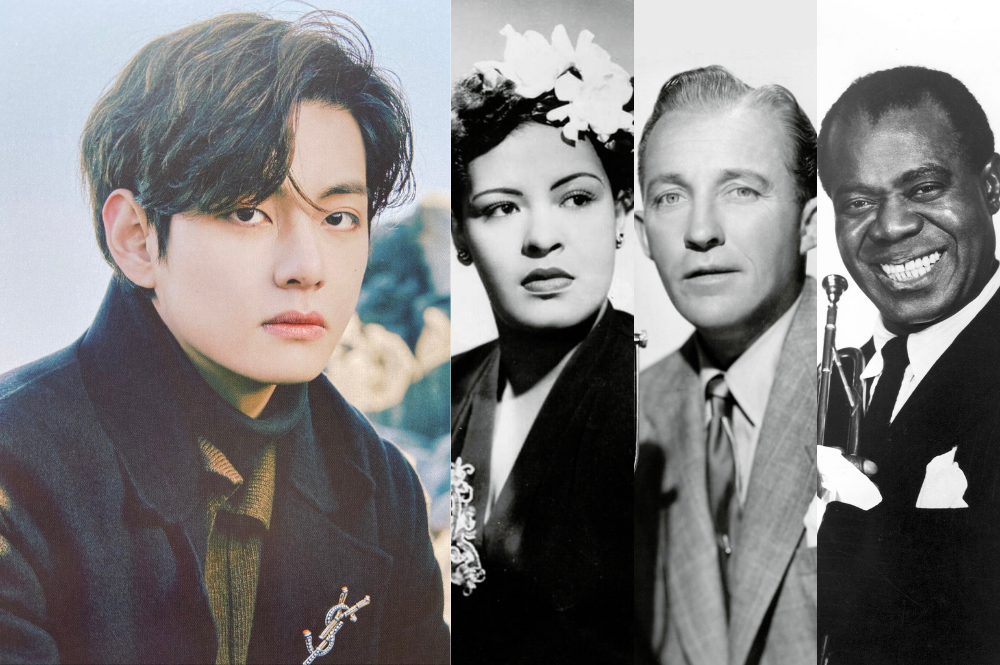 Described as the 'most serious connoisseur of music' among BTS members by South China Morning Post, member Kim Taehyung, aka V, has continuously displayed his vast knowledge of music throughout the years, particularly his love for the classics.

On November 6, KST, Taehyung took to social media to share his deep love for classic jazz music and some of its iconic singers and musicians. Taehyung also recommended some of his favorites to the fans.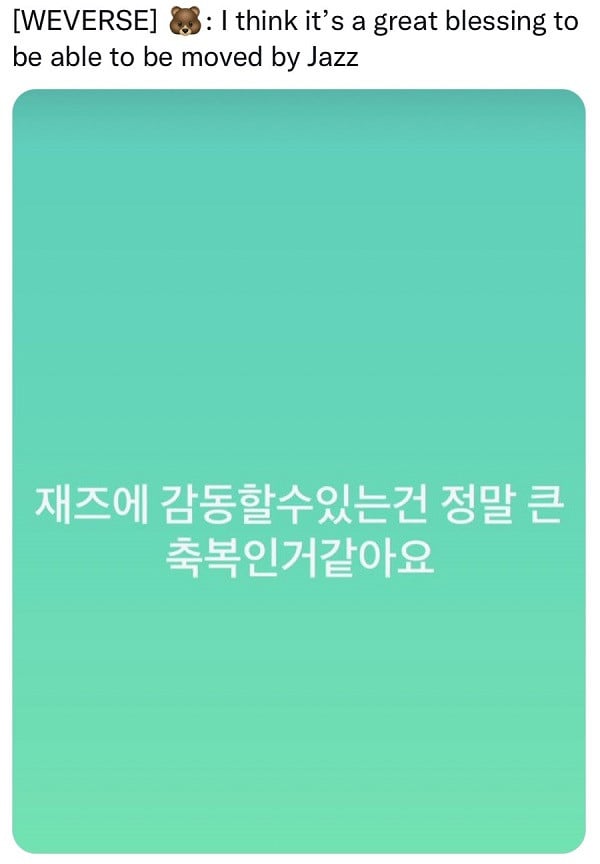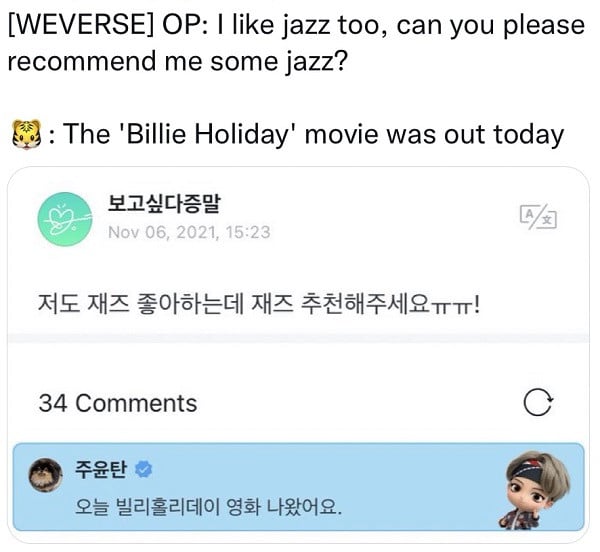 Taehyung is referring to the 2021 movie 'The United States vs. Billie Holiday,' which was released in South Korea on November 4. The biographical film examines the life of jazz singer Billie Holiday, her fame, love life, and struggles with addiction.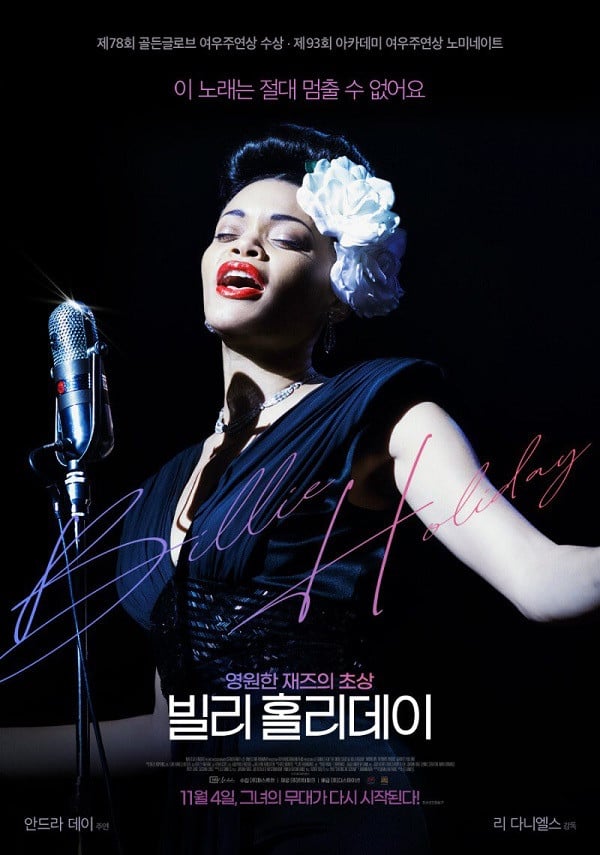 V's post caused a spike in searches for the movie, making 'Billie Holiday' trend #6 on Melon's real-time search.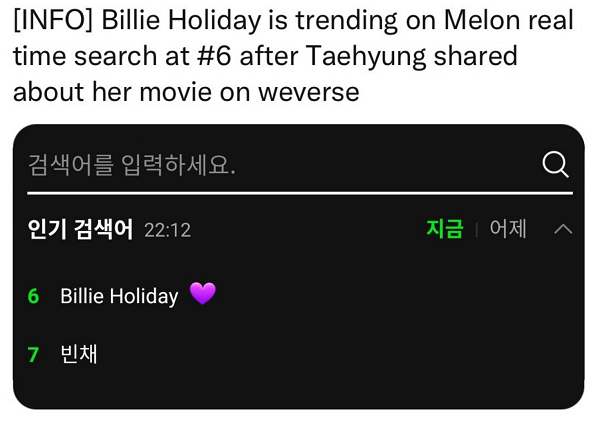 Taehyung also shared a video of 'Now You Has Jazz,' a song from the 1956 film 'High Society,' with the caption, "This is the video of my life. I'll share it with you 🕴."
'Now You Has Jazz,' is performed by jazz icons Bing Crosby and Louis Armstrong. Written by Cole Porter, the song describes what instruments are needed to create jazz.

It's not the first time Taehyung has shown his love for the genre, and fans shared their thoughts on his latest posts.