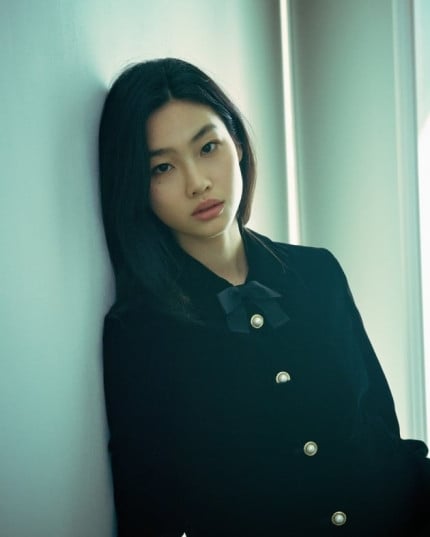 Actress Jung Ho Yeon has gained attention globally after debuting with Netflix's original series 'Squid Game'.
Ho Yeon received massive praise and recognition on her Instagram. Her followers increased by more than 20 times, went from 400,000 to over 12,000,000 followers in just two weeks.
In a recent interview with media outlet TenAsia, she talked about the support from her boyfriend, actor Lee Dong Hwi, and her best friend, BLACKPINK's Jennie.
Ho Yeon and Dong Hwi confirmed their relationship publicly in January 2016. She revealed that Lee Dong Hwi was proud of her success like her father.
"He is a good senior, a good friend, and a good person. He encourages me a lot and worries me as well. He's like a father," she said with a smile.
She also thanked BLACKPINK's Jennie who supported her throughout her journey as a new actress and congratulated her on her popularity. Jennie was known for sending a coffee truck to the set of 'Squid Game' and visited Ho Yeon to cheer her up.
"Jennie has been delighted since I was cast for 'Squid Game'. She sent me a coffee ruck, cheered me up by uploading a photo to her social media," she said.
"Jennie is on the list of people I'm grateful to. She congratulated me like it was her job. I wonder how there is such an angel like her," she added.
'Squid Game' is a survival game to win the 45.6 billion won. Jung Ho Yeon played the role of Kang Sae Byeok, a North Korean defector who should be a pickpocket to live in South Korea.
She left his young brother in an orphanage during the process of competition in the world of 'Squid Game'. She needed to get enough money to get her mother out of North Korea and buy a house for her family.