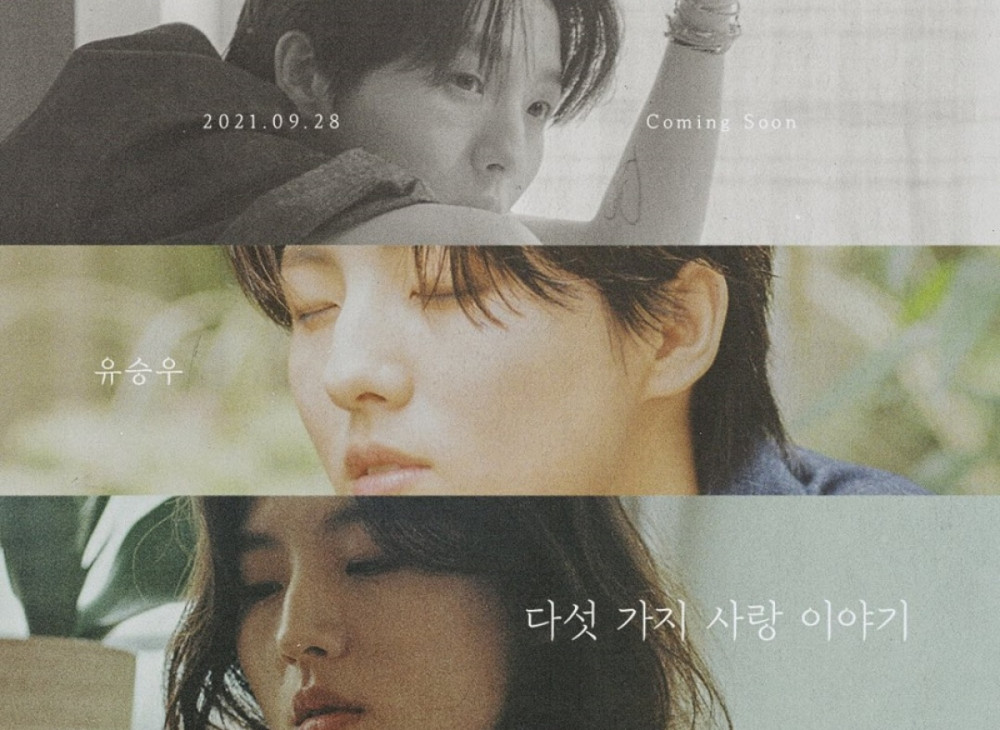 Singer-songwriter Yoo Seung Woo exuded various charms in the new concept poster for his upcoming mini-album, 'Five Love Stories'.

On September 25 at 8PM KST, Highline Entertainment released a concept poster for singer-songwriter Yoo Seung Woo's upcoming 5th mini album 'Five Love Stories'. In one of the photos shown on the poster, Yoo Seung Woo has his eyes closed amidst a lonely atmosphere. In another photo, Yoo Seung Woo is seen with a slight smile while looking straight at the camera, showing off his boyish charms. There are five images collaged into the poster, giving a glimpse of Yoo Seung Woo's 'five love stories' that will likely be told in his new album.

Following the release of Yoo Seung Woo's 'coming soon' teaser image for his mini-album and teaser video for his title track "I Wanna Fall In Love", many have high expectations for the high quality music that Yoo Seung Woo has prepared. In particular, Yoo Seung Woo drew attention for writing the lyrics and composing the music for the tracks included in his new album 'Five Love Stories'.
Yoo Seung Woo's 5th mini album 'Five Love Stories' will be released through various music platforms on September 28, at 6PM KST.