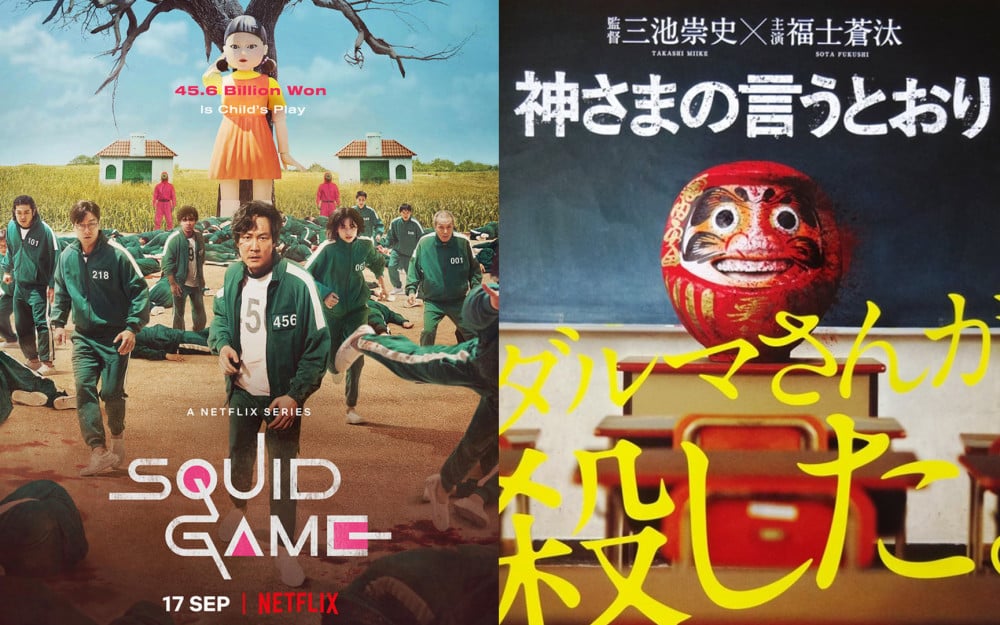 The Netflix series 'Squid Game,' which was released on September 17, is being accused of plagiarism as netizens are saying the series has a vast similarity to the Japanese film 'As the Gods Will.'
On this say, a number of online communities suggested that 'Squid Game' is similar to the Japanese film that was released in 2014. In particular, suspicions were deepened starting from the first episode when the characters were brought to play the first game.
During the first game in 'Squid Game,' the contestants were brought to play the game 'Mugunghwa Flower has Bloomed' game, which is the Korean version of the child play game, 'What's the time, Mr. Wolf?' However, the seeker is a creepy-looking doll that will shoot any contestant it catches. In the same manner, 'As the God's Will' also had a frightening-looking doll play the same game in which any student who was caught moving was killed. In addition, netizens have also stated that the 'tug-of-war' game is also similar in the two.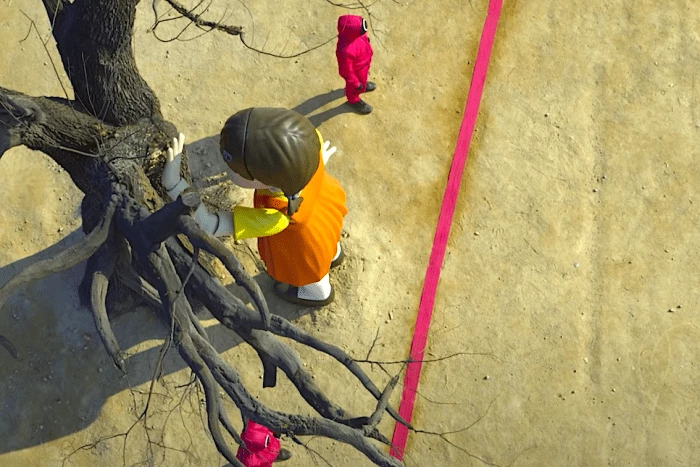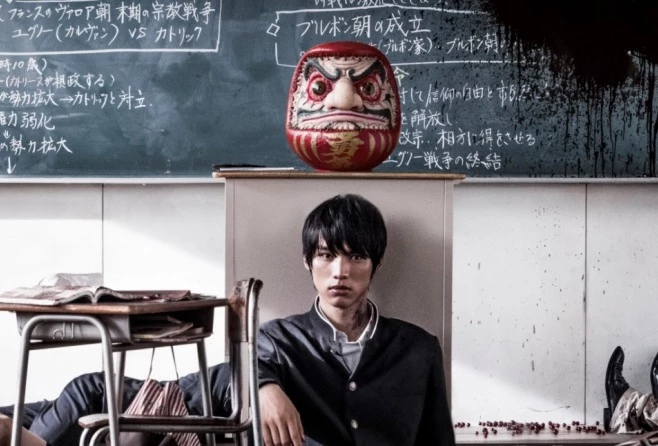 In fact, this suspicion was raised even from the moment the teaser for 'Squid Game' was revealed. In response, director Hwang Dong Hyuk explained during an online production presentation on September 15, the process of how the 'Squid Game' was first written until the production.

Director Hwang explained, "After I filmed my debut work in 2008, I went to a lot of manga and manhwa book stores. I saw a lot of survival stories so I thought it would be interesting if this genre was recreated in a Korean way. I completed the script back in 2009 but I was told that it won't be successful since the story is cruel and the genre was unfamiliar to the public at the time. I couldn't get any investment or casting since the project was difficult to understand. So I stopped preparing it."

The director also spoke regarding the similarities between 'As the Gods Will' and stated, "While we were filming, I heard that it was similar to 'As the Gods Will.' But the first game was the 'Mugunhwa Has Bloomed' game since I wrote the script in 2009. That is the only coincidental similarity and has nothing in relation to that film. I did not copy anyone. I actually would be the first since I wrote it first."