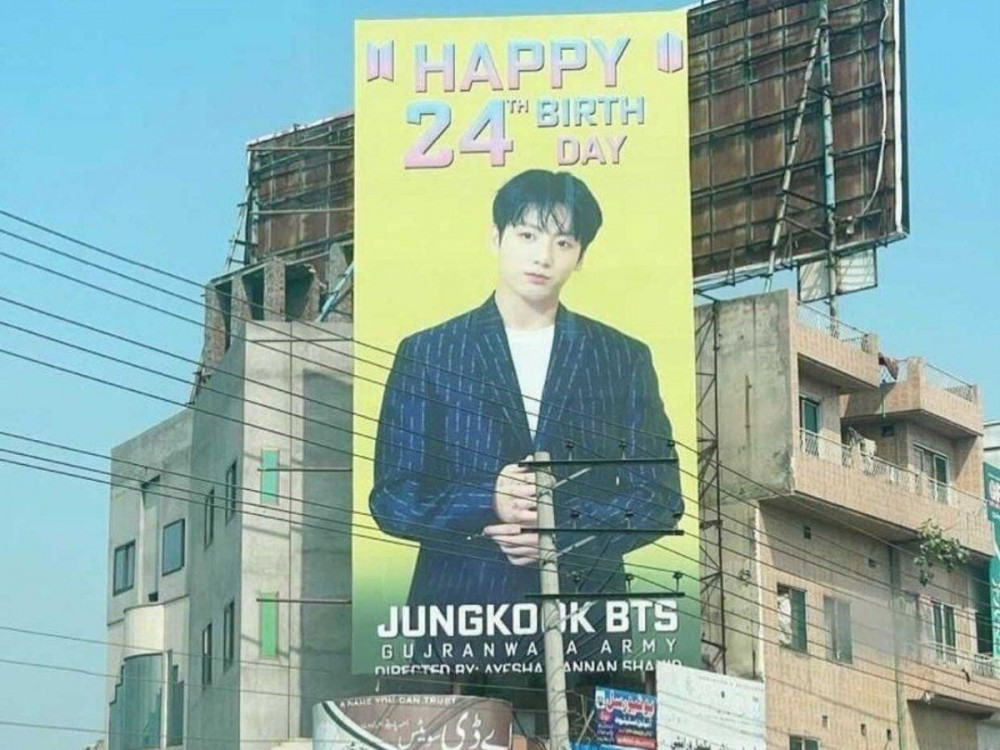 BTS member Jungkook's birthday advertisement in Pakistan was removed for "promoting homosexuality".

On September 1st, a billboard advertisement celebrating the idol member was installed in Gujranwala, Pakistan. Although the Pakistani BTS Army went through a proper process to put up the birthday advertisement, Furqan Aziz Butt, a Punjab Assembly candidate of Jamaat-e-Islami promptly removed the advertisement after the billboard gained attention on social media.
Furqzn Aziz Butt claimed, "In this city, we have many young people and BTS is a bad influence to them. They encourage youngins to do wrong things and promote homosexuality." He also emphasized there is only one army, an army of Pakistan, in his country.
The Pakistani BTS fans shared their disappointment online saying "The older generation is a bigot, having stereotypes based on someone's appearances.", "It's just an advertisement. I don't see a problem here."