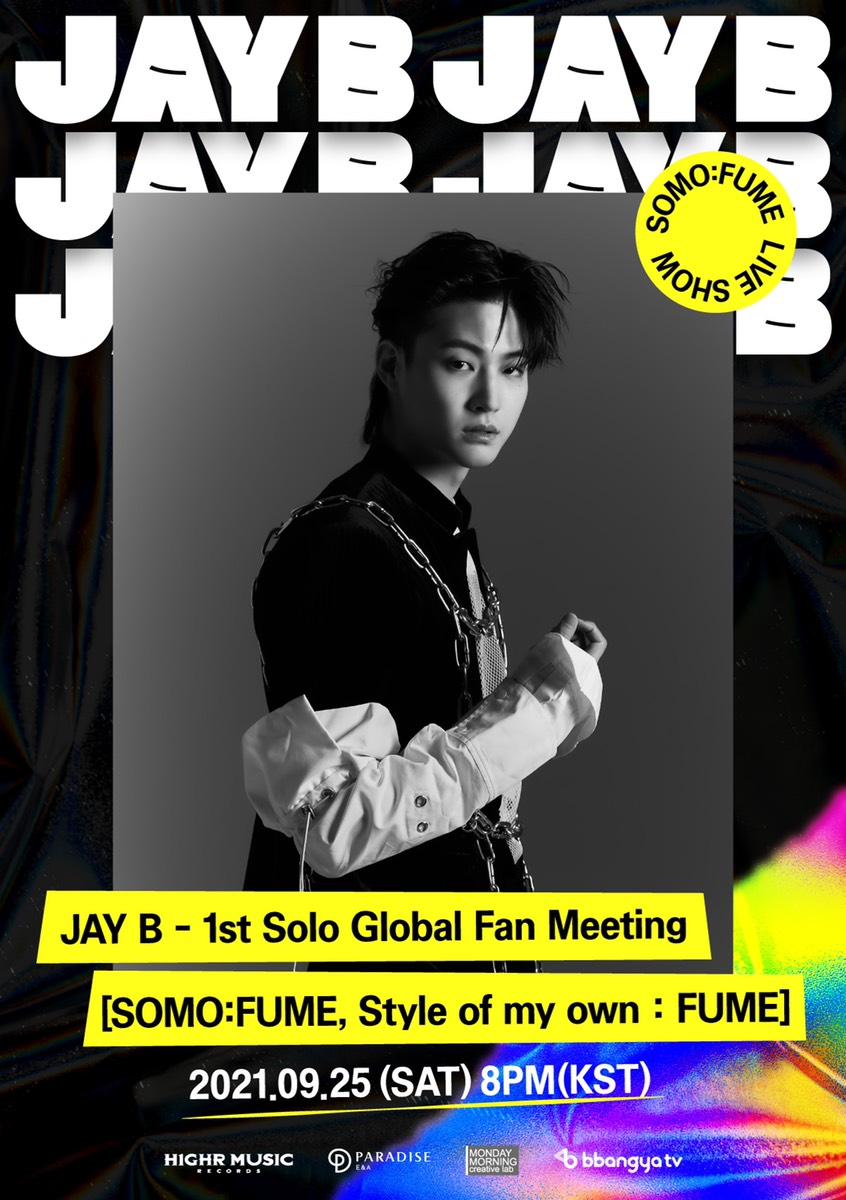 We're starting to get antsy for a concert, and luckily for us- there's one right around the corner! Since signing to H1GHR MUSIC, JAY B has reinvented himself and started a new chapter of his idol career as a soloist. With his newly released debut album, SOMO:FUME, JAY B has chosen a new direction and path with a newfound sense of artistic freedom. In order to connect with his fans worldwide over his latest release, JAY B has just officially announced his first ever solo global fan meeting available virtually online!
BBANGYA TV will be hosting the event on Saturday, September 25 at 8pm KST and will feature JAY B's first ever live performance for fans after releasing SOMO:FUME. Tickets are $35 USD and the performance is set to run for approximately two hours. Be sure to get a ticket to see JAY B showcase a style entirely his own!
BBANGYA TV, which is broadcast live around the world, is active in various fields as a live streaming service platform. Starting with its own concert in January this year, it is leading the market with its own web drama 'Recipe For Youth' in March and ASTRO's online fan meeting in May. Especially, it has become an issue because a special video will be created as NFT(non-fungible token) during JAYB's fan meeting. It will be limited to 100 and will be sold at Xeno NFT Hub(market.xno.live) by auction for six weeks.
JAY B has been hands-on in all parts of SOMO:FUME's album creation process and the release has been the artist's most personalized project to date. JAY B is set to perform and chat with fans at his first global fan meeting, so there's bound to be a whole lot of surprises to come.
Will you be attending JAY B's first ever solo global fan meeting and what song do you want to hear most?
To buy tickets to JAY B solo global fan meeting, check out the link below:
https://www.bbangyatv.com/info...


[Disclosure] This article is sponsored by BBANGYA NETWORKS.