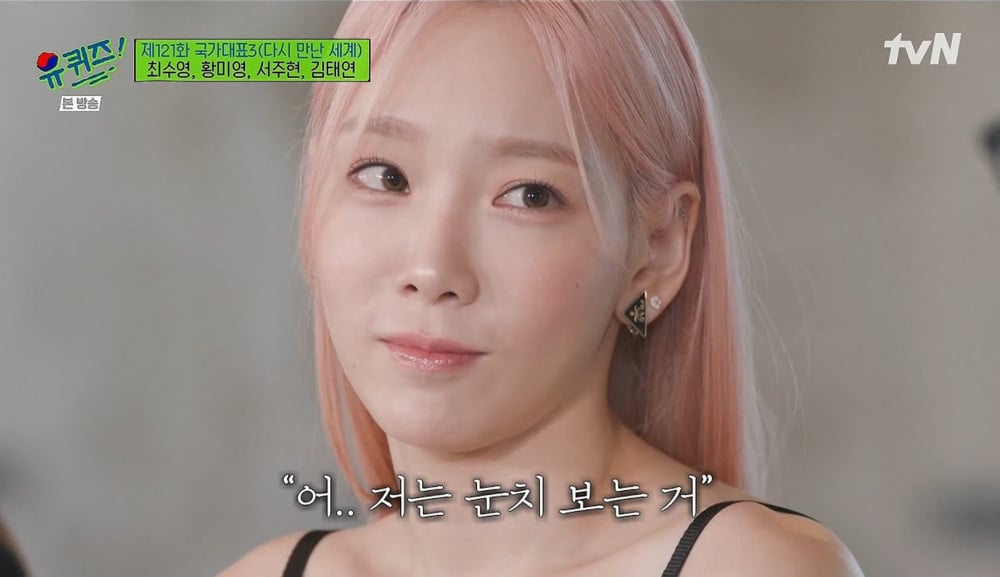 The legendary girl group Girls' Generation appeared on the 121st episode of 'You Quiz on the Block' and talked about various topics with one another. The members talked about the time when they first entered SM Entertainment as trainees and started their career paths as idol singers.
The girl group appeared on the show as they are celebrating the 14th anniversary of their debut. On this day, the girls sat down together and walked down memory lane and confessed each of their struggles while trying to debut as singers.
While talking about their struggles, Taeyeon suddenly confessed that she was actually scared of Sooyoung the most when she was a trainee.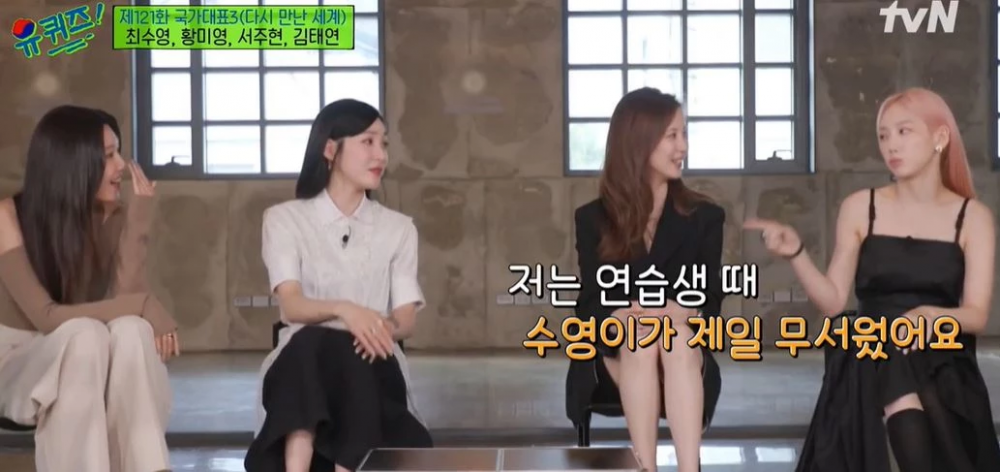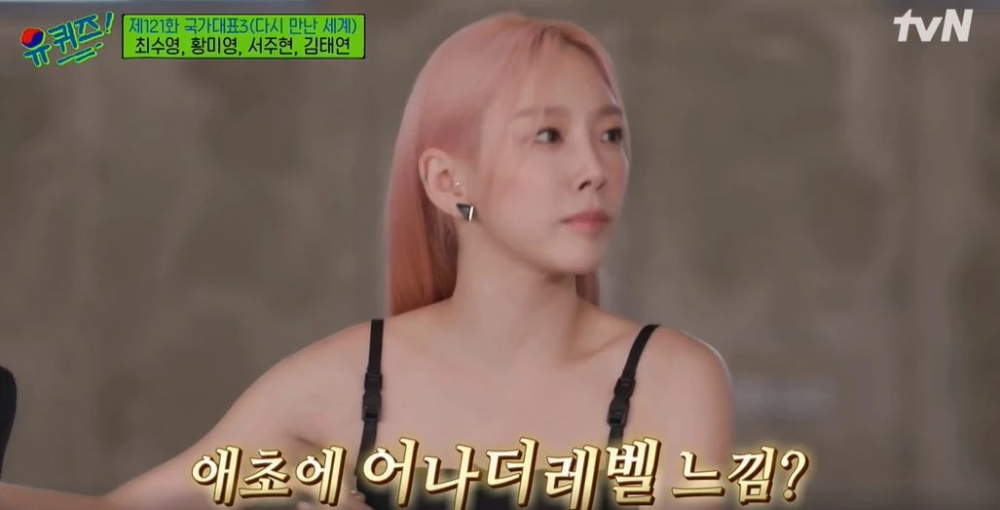 Taeyeon elaborated, saying, "I felt like she was on another level, to begin with. It's because she started being a trainee really early and she had already debuted."
Sooyoung continued to explain, "The members came in when it was the seventh year of my trainee days. And when we were trainees, the company does a group formation and I was always in all the groups that the company formed so I thought I would definitely debut. So while watching other members, I would just think 'Oh wow, Taeyeon is good. She's the girl who sings well from Jeonju.' And I'm only a year older than Seohyun and I would put her on my lap and say to her 'When do you think you'll debut.' but I was so shocked that I was going to debut in the same group as them."

Sooyoung then concluded by saying, "I thought I was going to be in a group with only four to five members but when I found that there were nine members, I just accepted it."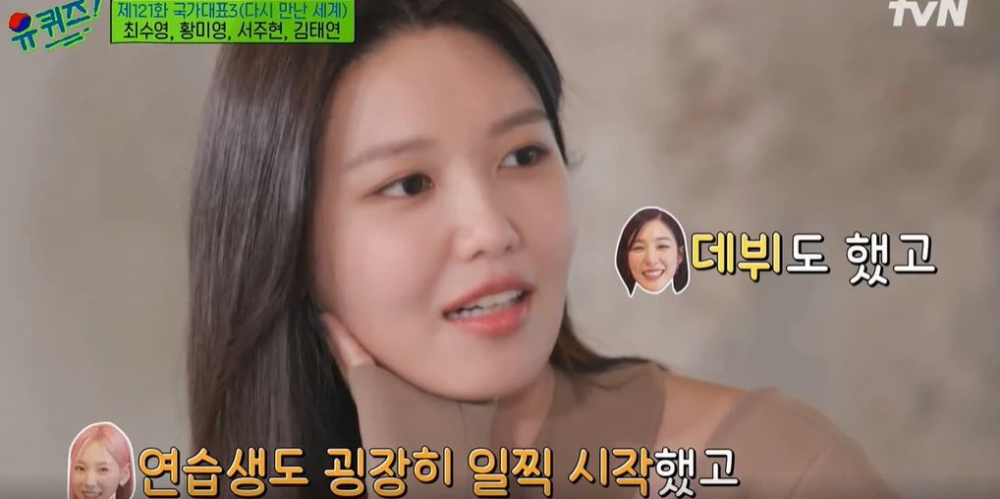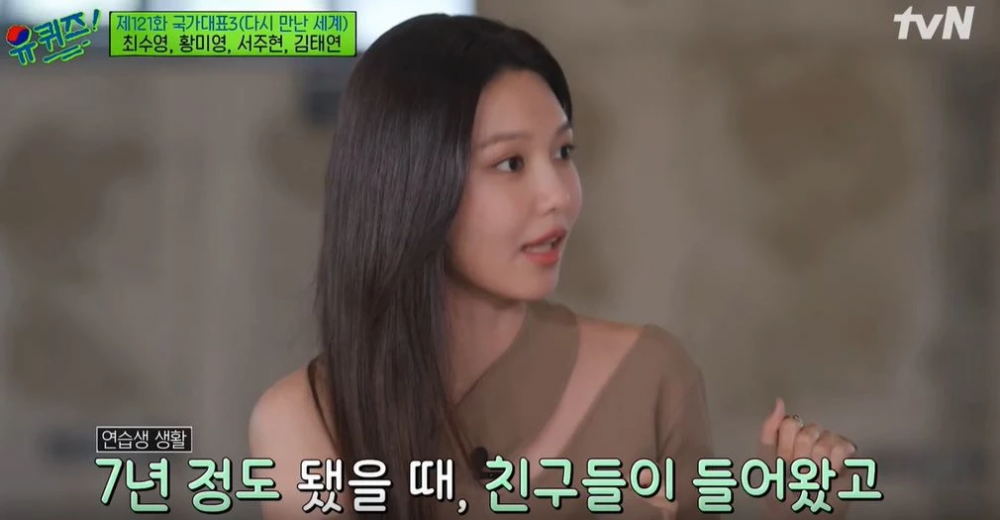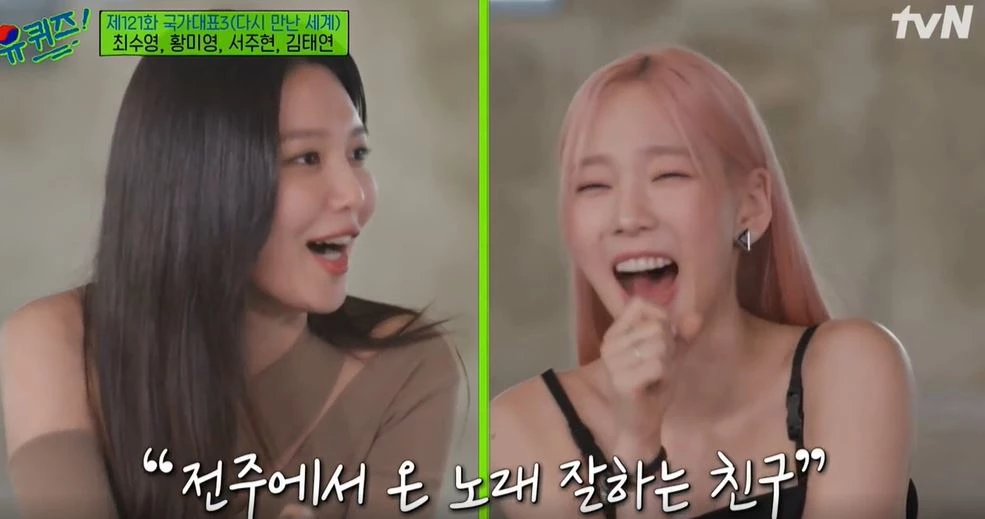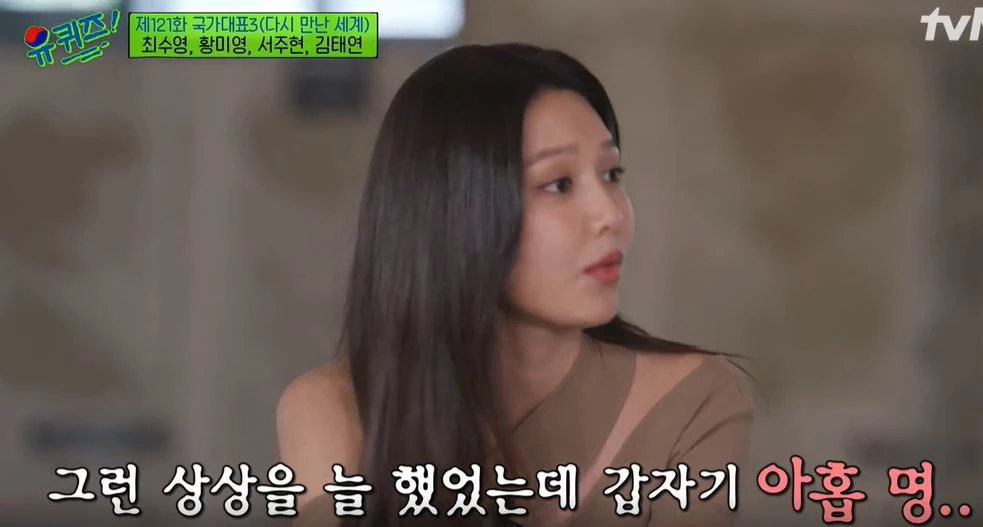 However, during the individual interview, Sooyoung confessed that she felt indebted to the members and realized that all of them were talented individuals. She explained, "I don't think I was in charge of any position in the group and thought I wasn't particularly good at anything. but I felt I was useful when we were promoting in Japan and I was able to speak Japanese. I felt the group was able to depend on me."