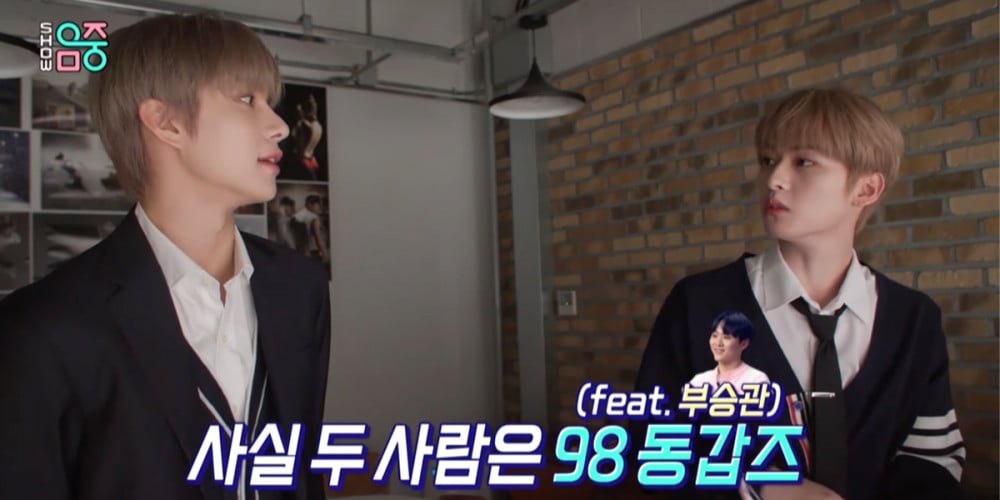 It looks like NCT's Jungwoo and Stray Kids's Lee Know, who were both recently named the succeeding male MCs of MBC's 'Show! Music Core', have decided to be friends who speak to each other informally!
On August 12, MBC revealed a behind-the-scenes clip of the profile photoshoot for 'Music Core's new MC trio. NCT's Jungwoo, Stray Kids's Lee Know, as well as Kim Min Ju all met up for the first time ever, before beginning their roles as the music show's new hosts.
In the behind-the-scenes clip, Lee Know was seen trying to strike up a conversation with Jungwoo while they waited. It turned out, Jungwoo and Lee Know are both 1998-line and both went to the same high school; however, as Jungwoo's birthday falls earlier in the year and in some Lunar Calendar calculations, in the year 1997, Jungwoo attended school a grade earlier than Lee Know.
As many of you know, South Korea's Confucian tradition typically calls for younger individuals to speak to their seniors using formal language. So you can imagine this created a rather awkward situation for the two MCs, as Jungwoo's school friends are all 1997-born while Lee Know's school friends are 1998-born!
But it turns out, 1998-line idols have a pretty simple way of clarifying these matters!
In the clip, Lee Know asked Jungwoo, "Are you friends with [Seventeen's] Seungkwan?". Jungwoo answered, "Yes. Although, back when I was in school, I attended a grade earlier because my birthday is early. But nowadays, I am not counting 'early birthdays' and am friends with all 1998-lines."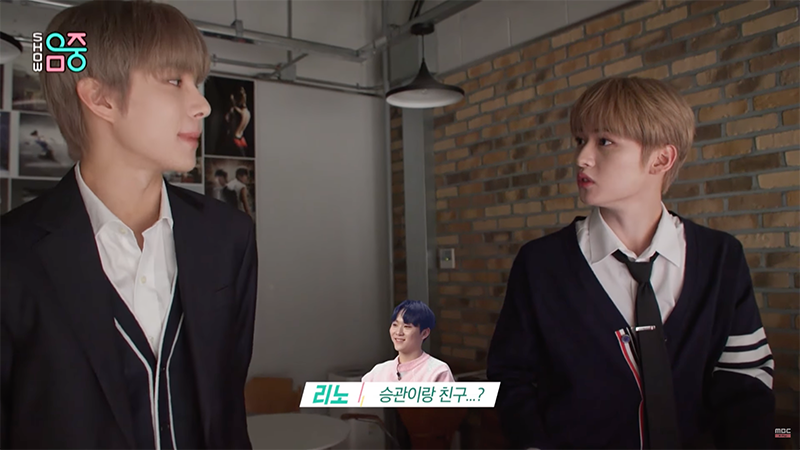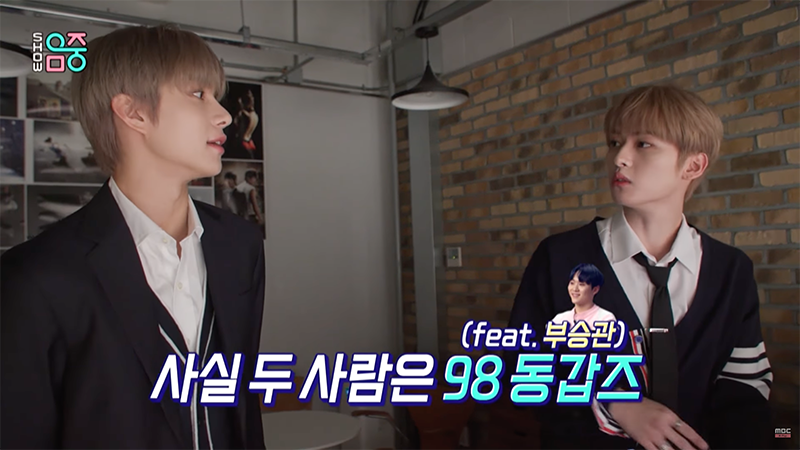 Hearing this, Lee Know joked, "So you figured out a way to be '[informal] friends' with 1997's and 1998's?" But Jungwoo quickly replied, "Actually, I've always referred to my 1997-friends as 'hyungs'," surprising Lee Know.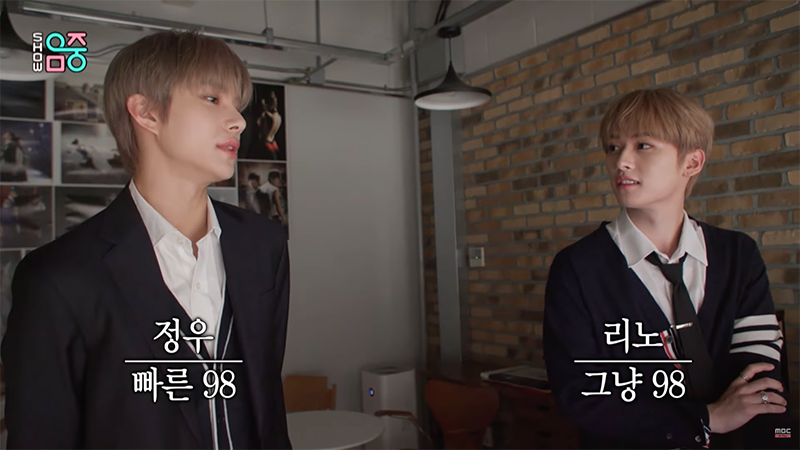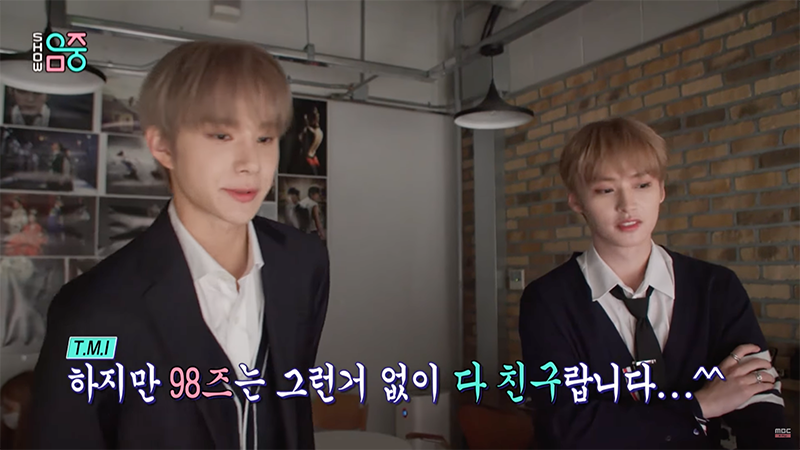 Seeing the latest behind clip, many fans have now confirmed that the official "center role" of all 1998-line K-Pop idols has now fallen to Seventeen's Seungkwan! The Seventeen member is already well-known for being an active promoter of the 1998-line friend group which consists of Seungkwan, ASTRO's Moonbin, GFriend's SinB and Umji, IMFACT's Ungjae, etc.

Some commented, "Since when was 'Are you friends with Seungkwan?' a synonymous phrase for 'Were you born in 1998?' Kekekeke", "It's the forever expanding Boo-niverse", "They both look so cute being awkward like that kekekeke", "Good job Seungkwan, keep collecting all the 1998 idols in your friend group!", "So Jungwoo went all throughout high school calling all of his classmates 'hyung'????", "Just gonna randomly point out that Seungkwan is also an 'early 1998'...", and more.