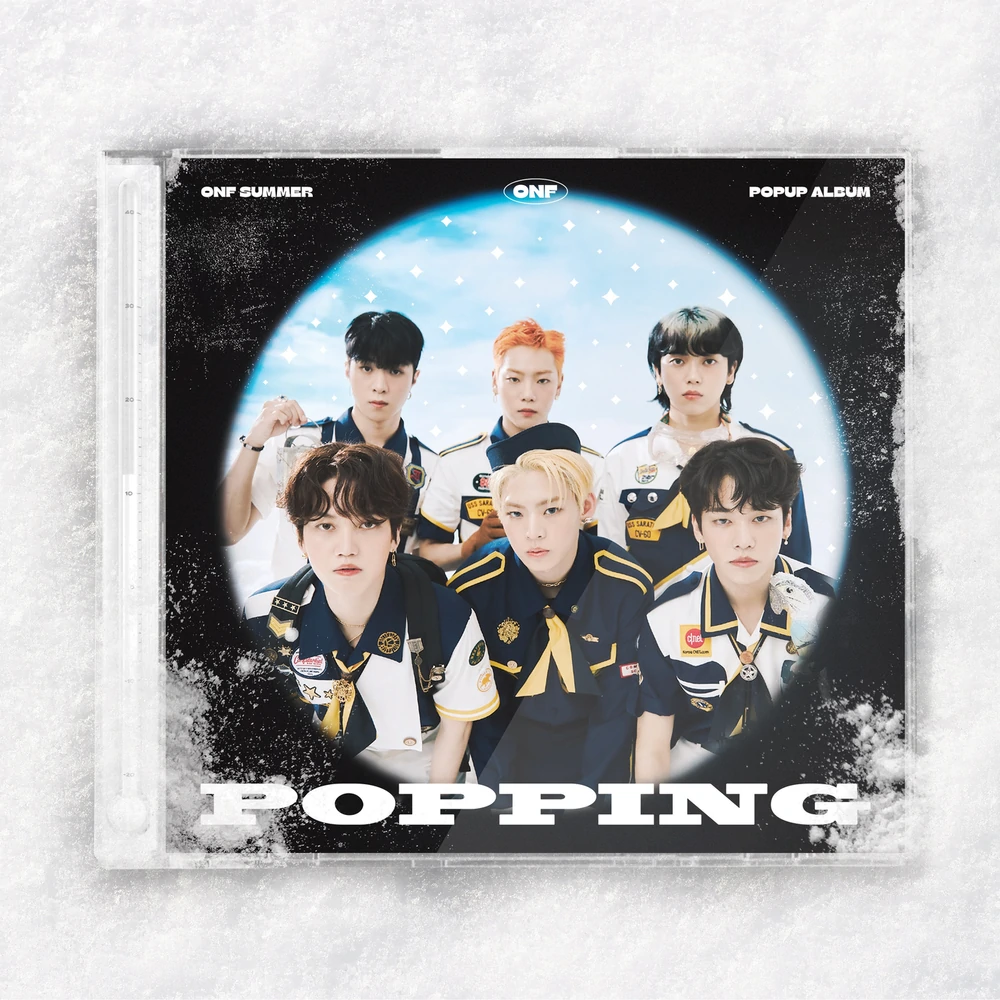 [This review reflects the opinions of the author and not necessarily those of allkpop.]
Track List:
1. Popping
2. Summer Poem
3. Summer Shape
4. Dry Ice
5. Summer End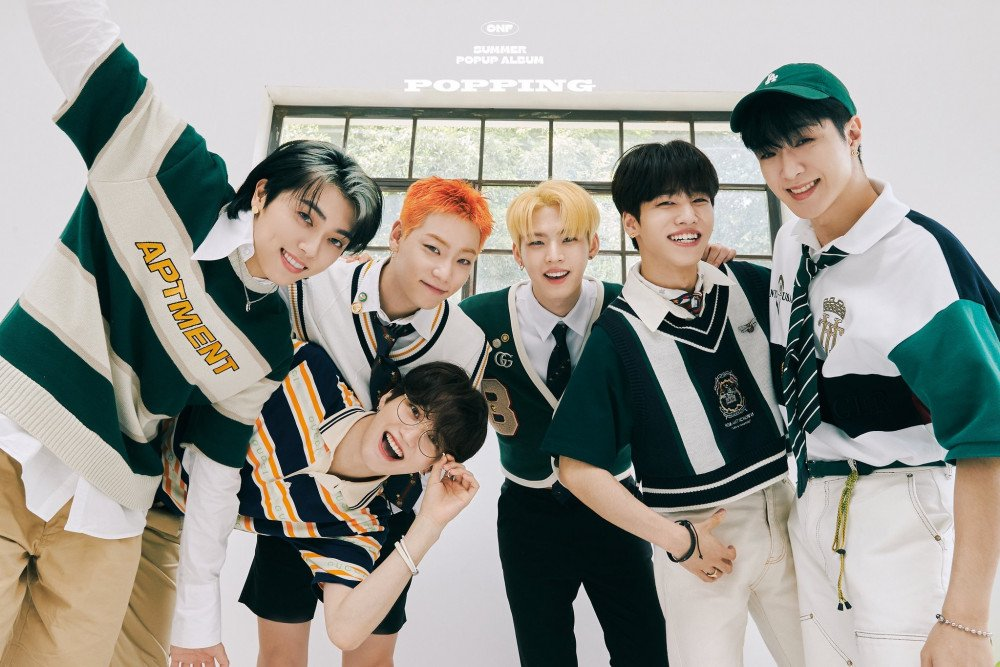 As a special summer pop-up album, ONF, returns with POPPING, a high-energy and seasonally appropriate five-track comeback. With the dynamic "Popping," as its title, tropical house once again fuses itself into K-Pop! "Popping" is extremely upbeat and ultra-exciting as a comeback and focuses on the evocative feeling summer tends to have. The song's focal point is its climbing progressions that feed into a rhythmic and cheery chorus. A seemingly perfect summer hit, ONF has encapsulated the season and its associated feelings effortlessly on this title track.
"Summer Poem" slows things down with a much more romantic and downtempo appeal. At least that's what you are led to believe until the song picks up tenfold and turns into a whimsical pop song of epic proportions. A perfect follow-up to "Popping," "Summer Poem," is carefree and enjoyable on a hot summer afternoon.
"Summer Shape" gives us the ballad "Summer Poem," which misled us into believing we had. A simple piano melody and cafe vibe are perfection on this pop-up album as the members of ONF are able to relax and display their harmonies and range of vocal abilities. Laced with emotion, "Summer Shape" is the cardinal wind-down track for afternoon tea playlists.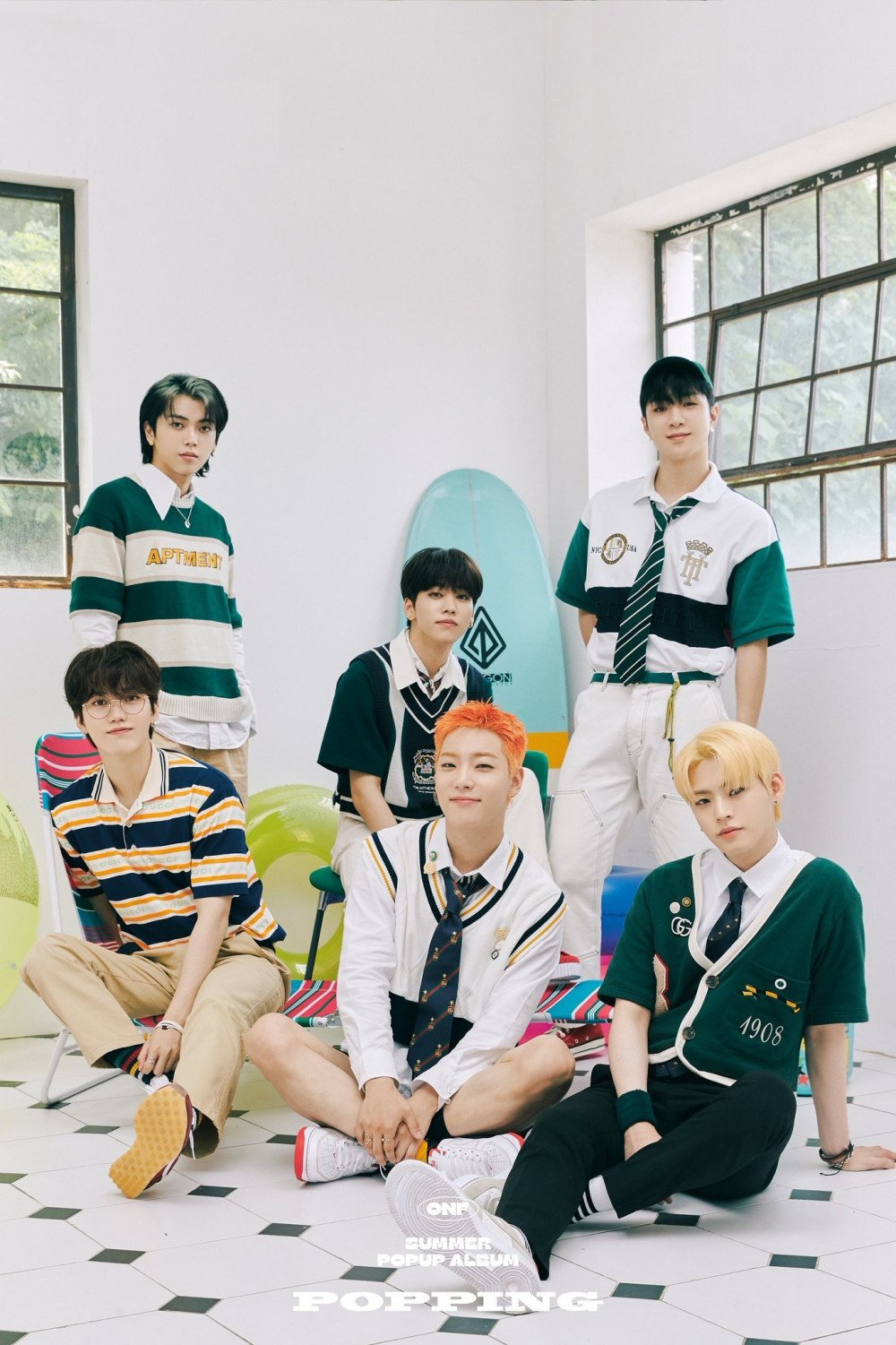 Luckily, ONF doesn't slow things down for too long. EDM-heavy "Dry Ice" brings the liveliness back at full force with a bass-filled instrumental. Though it is without a doubt the album's most intense track, there's something missing in the drop of the song. With such a stark and intense build-up, it had a somewhat flatter re-entrance into the chorus that doesn't quite resonate at home with speakers. "Dry Ice" is, without a doubt, written to be performed live.
To cap off their summer pop-up album, ONF releases a sweet pop song, "Summer End." With a band accompaniment and a slight vintage feel, this song is a sort of reminder of going to KTV to sing with your friends. 90s pop synth is the perfect complement to make this song feel iconic despite it being new. "Summer End" is a well-executed conclusion to the end of the album and season both.

MV REVIEW
Garnering a huge number of views in very little time, ONF's music video for "Popping" uses high-quality scenery and SFX to create beautiful cinematic shots of their members. This MV was purposefully made to mimic a high-budget movie, and it does not fail to do so. The unique part of "Popping" is the mix of classic K-Pop MV scenes with super picturesque movie-like landscapes. Typical of most MVs, the first half of ONF's MV features the members dressed stylishly with bright colors and fun choreographies. What's different, however, is the latter half of the MV that takes a futuristic and astronautical turn. Fantastical and science fiction-inspired, "Popping" is a visual stunner.



MV SCORE:
MV Relevance…..7
MV Production…..10
MV Concept……..8
MV Score: 8.33
ALBUM SCORE:
Album Production…...8
Album Concept……...8
Tracklisting…………...8
Album Score: 8.0
Overall: 8.17