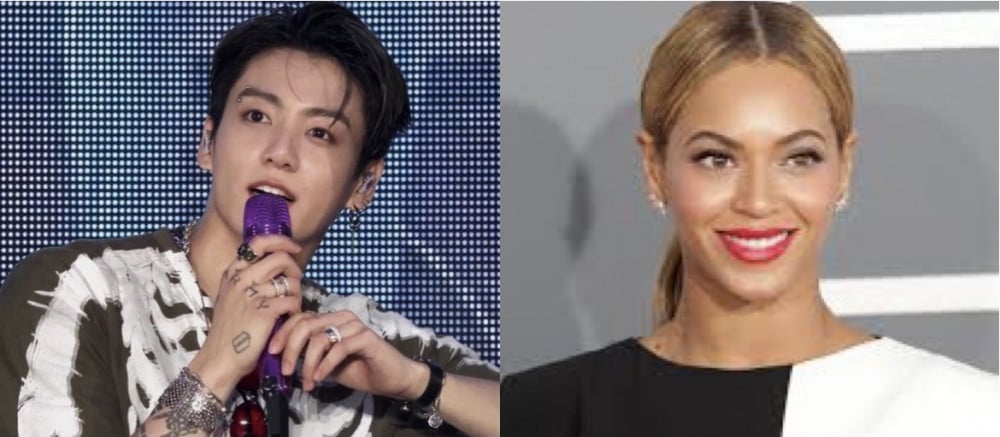 Sleep Deez, the producer of Jungkook's solo song "My Time," confirmed that Beyoncé heard the song and loved it. He conducted an 'Ask Me Anything' Chat on Reddit hours ago and answered fan's questions.
He had originally confirmed this news in May of last year when he tweeted, saying, "It's confirmed that Beyoncé loves My Time...did I tell y'all that? I forgot."
During the Q&A session, he answered many fan questions about his experience working with Jungkook and the production process of "My Time." One fan asked him what was his impression of Jungkook after working with him, and he said he thought that Jungkook was that he's a "Flat Out Superstar!" He also mentioned that Jungkook's "Potential is through the roof" and that he "thought the world of him." He said that My Time felt like the beginning of a new era of swag and confidence for Jungkook and that he was excited to see what the future holds.
"My Time" deals with the concept of parallel time zones and the feeling that one is in a different time and space relative to others. Sleep Deeps revealed while answering a fan question that there's a lot of hidden symbolism throughout the song related to the concept of "Time" and catching up with time. He mentioned that there is also a skipped snare after the bridge to highlight and make the listener understand that time is really trying to catch with him now.
The song is an R&B masterpiece sung by Jungkook and has so far won the hearts of listeners worldwide. My time ranked 84th on Billboard Hot 100 upon release, the highest-charting BTS solo song at the time. The song was the first BTS solo song to achieve #1 on US iTunes and #1 on Billboard World Digital Song Sales chart. It has been charting on WDSS for 70 weeks since then.
"My Time" immense success is a testament to Jungkook's incredible ability to sing different genres so well and how his voice is perfectly suited for R&B songs.