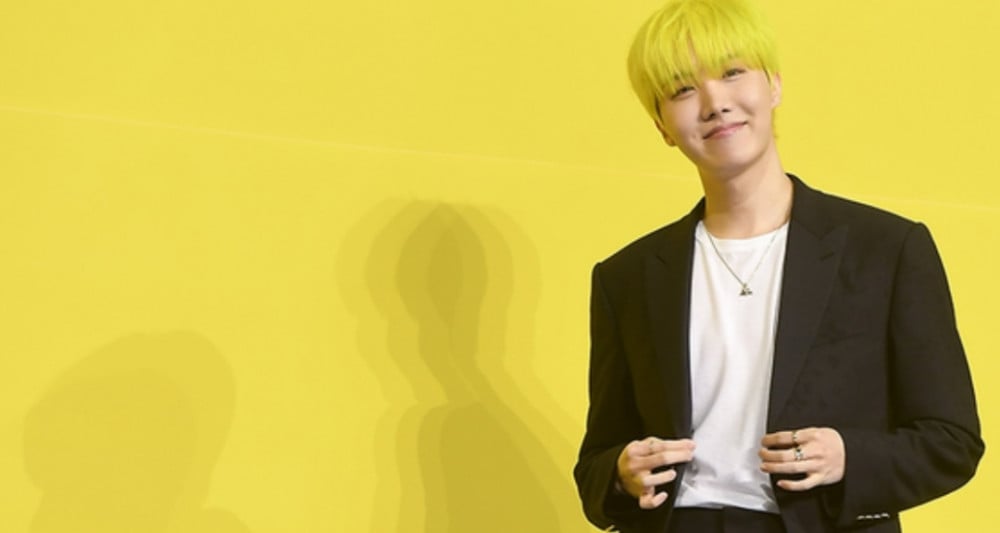 Jung Hoseok, aka J-Hope, is a renowned philanthropist.

From a humble background and struggling at a young age, he has made significant donations for the betterment of child welfare.

The outcome of some of his many donations was the recent awarding of scholarships to 10 students of Jeonnam Girls' Commercial High School.
10 girls with good academic records and low-income backgrounds were granted the scholarships in a ceremony held on June 8th.

One of the students who received the scholarship said, "I'll focus on my studies, and after finding employment at a public institution, I also want to donate scholarships to my alma mater for my juniors."

Hoseok is an inspiration in the eyes of these youngsters.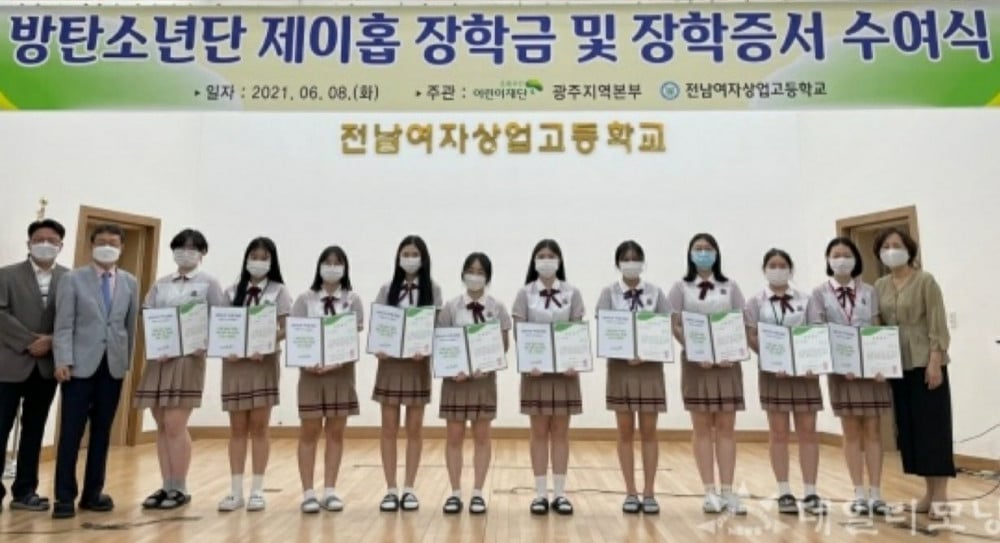 On June 10th, 15 students of Kukje High School were also awarded scholarships utilizing Hoseok's donations.

Kukje High School's Principal Im Sang-gyu had only praise for the artist, 'j-hope is a great senior who has a good influence on juniors.'

Hoseok donated the money through ChildFund Korea's Gwangju Headquarters to Choontae Academy, an educational foundation that has ownership of his Alma Mater.

His donations will continue being used for 5 years for awarding of scholarships, with students reaping the benefits for quite some time now.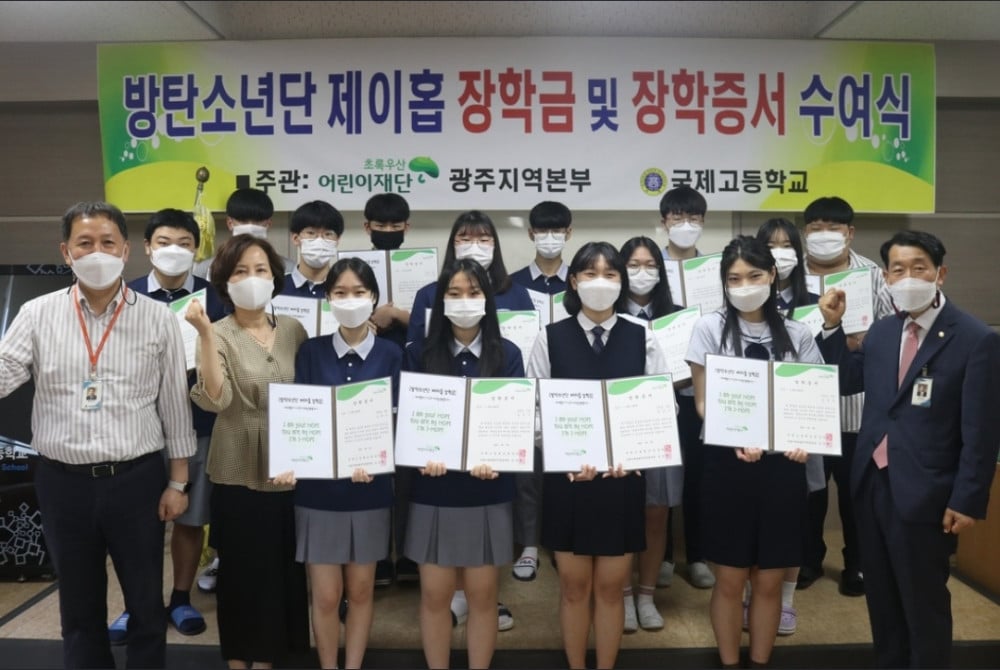 Hoseok is also a member of the '
Green Noble Club
,' which recognizes high-value donors of
Child Fund Korea
.
He has donated approximately 700 million KRW (630,000 USD), and this figure doesn't include the donations requested to be kept private.

He recently made a donation in May for the aid of children facing Violence in Tanzania. Previously having donated to Children of families suffering due to the COVID-19 pandemic and continues to consistently offer a helping hand to those in need.

Jung has also always been a staunch supporter of female empowerment, his support including but not being limited to donating for the improvement of female literacy.
He has contributed to raising breast cancer awareness by wearing a 'Love You W' shirt. The shirt being the result of a collaboration between Kaws and WKorea for the Breast Cancer Awareness Improvement Campaign.
Hobi wore the shirt to the BTS 2020 Festa viewed by millions worldwide and also posted a picture to his group's official Twitter account, which has over 30 Million followers.


Sharp-eyed fans also spotted
art pieces
in the corner of one of j-hope's weverse posts in 2019 and then again more clearly in a twitter post in 2020.
These art pieces were made by South African women registered with a Non-profit organization by the name of MONKEYBIZ.
The objective of the organization is to provide women possessing love and knowledge of traditional African beadwork with sustainable financial independence while simultaneously trying to revive this age-old bead handicraft by making contemporary artworks with it.