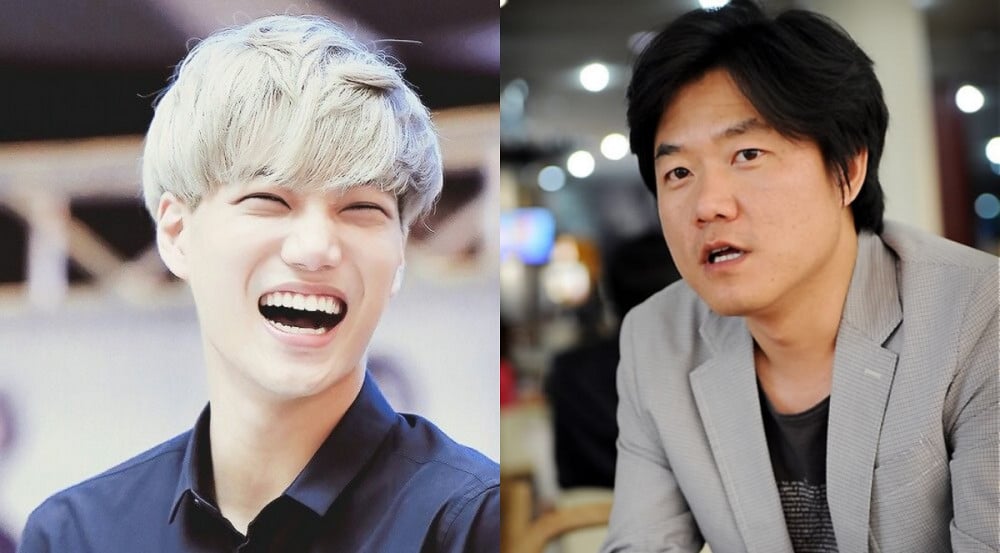 EXO's Kai, who recently joined Na Young Suk PD's Channel 15ya series 'The Devil Wears Jung Nam, Season 2', has been showing great chemistry with the show's regular member Bae Jung Nam, as well as with Na PD. On a recent online community forum, netizens reacted to a post that speculated that Na PD has completely fallen for EXO Kai's charms.


The forum post highlighted the fact that in the interactions seen between Na PD and Kai, Na PD displayed a language of warmth towards Kai, had extremely energetic reactions to Kai, and was heard complimenting Kai consistently. Some gathered evidence for this forum's speculations are included below.
1. Na PD has formed the habit of starting his sentences with "Our Kai".

2. Na PD consistently compliments Kai.
(a) In the video seen in the tweet below, not only does Na PD call Kai "our Kai", but he directly addresses viewers when rhetorically asking, "Isn't our Kai so cool when he dances?"
(b) Below, Na PD excitedly cries out, "Our Kai is so cool!" when Kai stands up and starts stretching, before showing them a dance move. Netizens thought Na PD's excitement towards Kai was hilarious and cute, and speculated that he must be a real fan of Kai.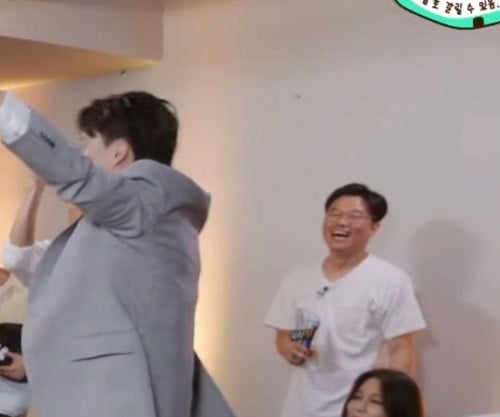 (c) Below, Na PD is heard telling the others, "It's because our Kai has such good sense."

3. Na PD has extra big and energetic reactions to Kai.

After Kai's mini dance performance, he and Na PD exchange a little fun moment together, which netizens thought was really cute. Throughout, Na PD's reactions to Kai were especially big and energetic.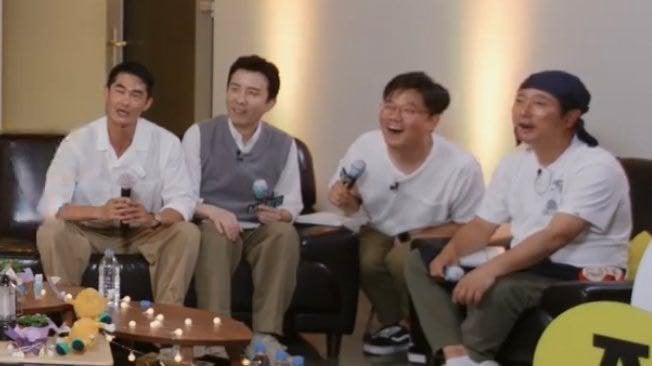 4. Na PD takes good care of Kai.
Below, Na PD tells Lee Soo Geun, the comedian handing out an item, "Give our Kai some more, he's the youngest member here."
In response to this speculation, netizens' comments included:
"Lolllll doesn't his gums get dry (implying that Na PD never stops smiling at Kai)"
"He must really like him Lolllll"
"He is basically fanboying over Kai Lollll"
"Crazy, look at his facial expression Lolllllllll Na PD must really love Kai.."
"Lollllll my pride hurts as someone who has been fangirling over EXO for 7 years Loll"
"Lolll I remembered Na PD as someone who has sly ways of playing games with celebrities and 'kidnapping' them on trips Lollll This is such a different image of him that it's hilarious Lolll I guess Na Young Suk PD is also a person who can act like that.."
"Look at his facial expressions Lolllll"
"I love the combination of Kai and Na PD Loll"
"It's understandable why Kai receives so much love from him. He has been doing really well on the show and has shown his good sense."
"Na PD seems to give off the feeling that he works with people he really likes."
"I am so jealous of Na PD these days. He can fanboy over Kai, right in the spot that Kai is in."