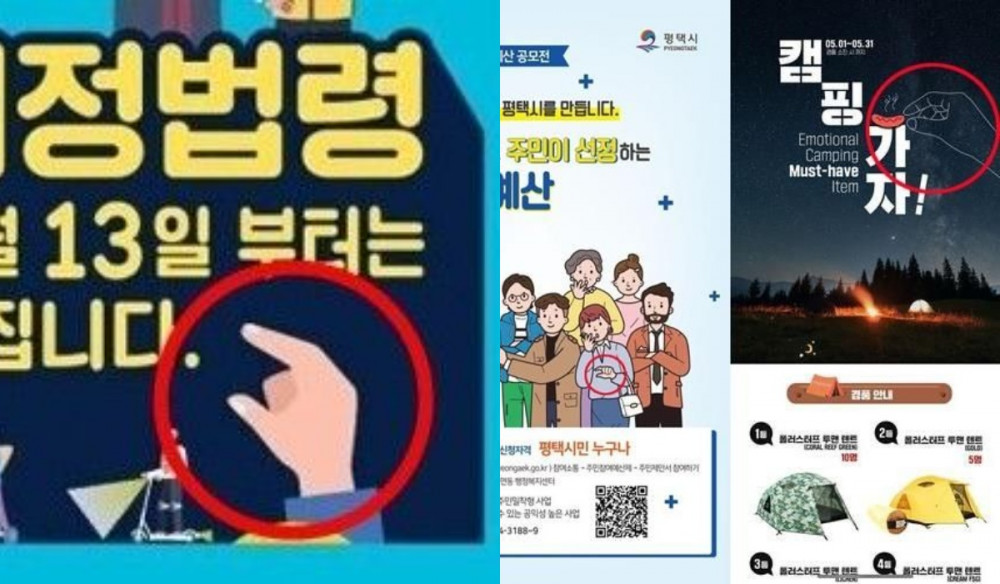 Korean men have started an anti-feminism movement after a group of feminists used a pinching hand emoji in their logo.

The recently surged anti-feminism movement in Korea is as ridiculous as it sounds. Once used as a logo by a now-defunct feminist group(2015-2017), a pinching hand emoji has become a point of contention in a charged battle over gender and anti-feminist backlash.
Multiple male-centered online communities have decided to take offense over the gesture and began their hunt for companies with the pinching hand gesture in their official publications including flyers, advertisements, and more. They claimed the said gesture is proof that hatred toward men is pervasive in Korea. They then threatened to boycott or bombarded with complaints until the targeted companies made changes and apologies.
People thought their campaigns were a joke until their campaigns have proved effective with companies and even the government ministries apologizing and republishing their promotional materials. The men's rights activists then proceeded to expand their witch hunt to the public figures who have been showing their support for women's rights such as MC JaeJae.
While these men believe feminism is hatred of men and the patriarchal order is only a relic of the past, Korea still remains one of the most unequal societies in the developed world according to The Economist.