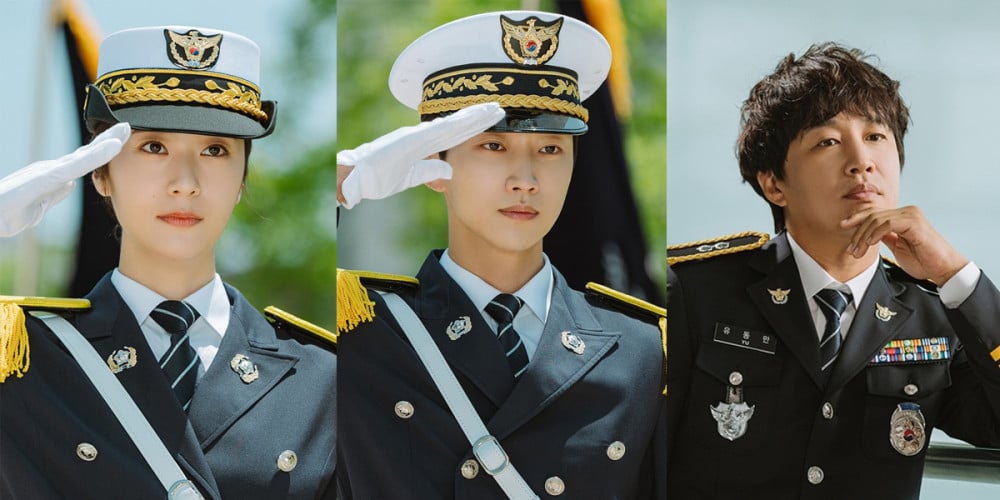 If you love seeing justice-driven ladies and gentlemen in uniform, KBS2's upcoming new Mon-Tues drama series 'Police University' just might be for you!
Starring Cha Tae Hyun, Jinyoung, Krystal, Lee Jong Hyuk, Hong Soo Hyun, and more, 'Police Academy' tells the stories of professors and students at a prestigious academy for police recruits. After an unexpected incident occurs on campus, a veteran professor and a genius hacker student must team up to investigate.
First, f(x) member/actress Krystal takes on the role of a student named Oh Kang Hee, who has dreamt of becoming a police officer since she was a child. Oh Kang Hee is always driven toward her goals and highly competitive.
Second, former B1A4 member Jinyoung plays the role of a former hacking criminal, Kang Sun Ho. Putting his shady past behind him, Kang Sun Ho has decided to put his skills on a computer to good use as a police academy recruit. Having lived his life without any goals or desires, Kang Sun Ho begins to change after meeting his fellow students, as well as a particularly fiery professor, Yoo Dong Man.
Lastly, Cha Tae Hyun plays the role of a professor and detective by the name of Yoo Dong Man, well-known for his wits on the field.

Here's your chance to check out KBS2's first still cuts of all three main characters in 'Police University' below! Does the premise of 'Police University' sound interesting so far? The Mon-Tues drama is expected to air after currently airing series 'At A Distance, Spring Is Green'!