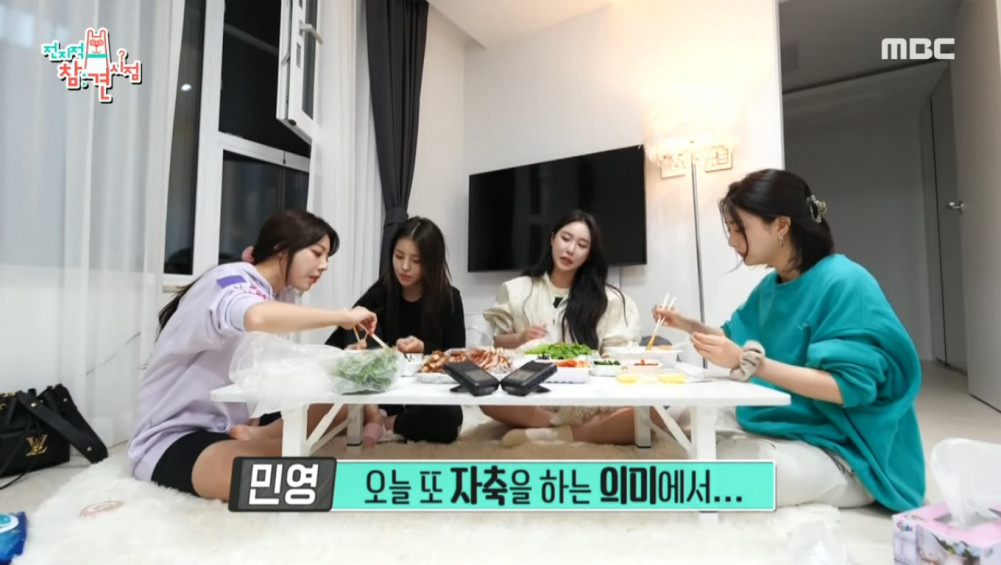 Brave Girls have shared their views on eating well during promotions.
On the June 26th episode of 'Point of Omniscient Interference,' Brave Girls gave viewers a peek of their spacious new dormitory while promoting their comeback single. During the show, the girls were seen eating without any restraint in-between their schedules.
In the car, the girls each managed to finish a plate of sushi, a bowl of pumpkin soup, spicy stir-fry hot pot (mala xiang guo), malatang, while sharing a large-sized pizza.
Watching this scene, the hosts of the show asked the members if they don't keep to a strict diet like many other girl groups. To this question, Brave Girls responded: "Yes, most girl groups stick to a diet before making a comeback, but we prioritize our physical stamina over everything else."

After completing their schedules, the girls once again gathered together in their living room and drank wine while eating jokbal, boiled pork meat, noodles, and rice balls!