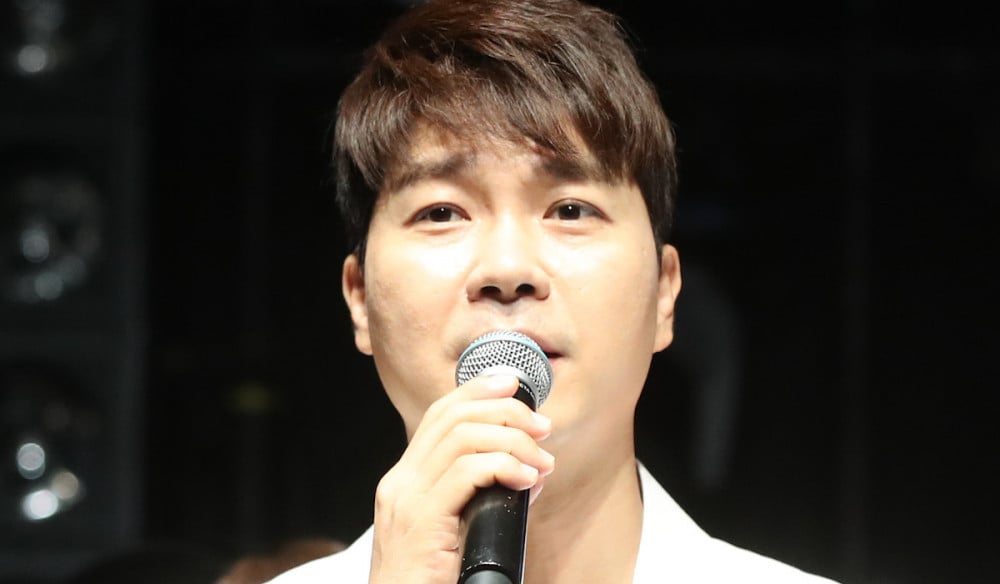 Back on May 12, the president of Media Boom Entertainment, Park Jin Hong, refuted the claims made by TV personality Park Soo Hong in an exclusive media interview.
During this interview, Park Soo Hong's older brother claimed that Park Soo Hong was lying and "only thinking about himself". Park Jin Hong also claimed that he and Park Soo Hong were co-landlords of 8 business buildings, Park Soo Hong's yearly salary of 200 million Won ($177,192 USD) was due to tax reasons, and Park Soo Hong is currently in possession of all business finance accounts. Furthermore, regarding the new buildings he recently purchased under his own name, Park Jin Hong claimed, "I invested my own money into those building. I acquired the funds through my management work with other celebrities, not from my work with Park Soo Hong."

What's more is that in the interview, Park Jin Hong attempted to claim that the parents of the two siblings were on his side. Park Jin Hong stated, "Our parents know about our situation. Our father even went to Soo Hong's house with a hammer and banged on his door with it." Park Jin Hong then added on about Park Soo Hong, "Because he started working in the entertainment industry at a young age, he does not know how society runs."
The comments made by Park Jin Hong have made numerous headlines after the interview's release. Many netizens particularly found Park Jin Hong's comments about their father, especially shocking. They said:

"A hammer??? What kind of parent goes to his son's house with a hammer over a conflict???"
"OMG a hammer;;;;"
"I don't think his entire family is normal at all..."
"Threatening someone with a hammer is not right, no matter how you look at it..."
"No ordinary family raises weapons against one another..."
"A hammer?? What is wrong with these people??"
"The fact that he mentioned this hammer issue like it's a beneficial thing to him... he is so ignorant to how wrong that is."
"The one thing I can take away from this is that taking a hammer to someone's house is not okay."
"He has been attacking Park Soo Hong's private life and now even his own family to get his way..."
"A hammer and family conflict... these two should not mix."
"The scariest thing is that the hyung has no idea how problematic the hammer situation is."