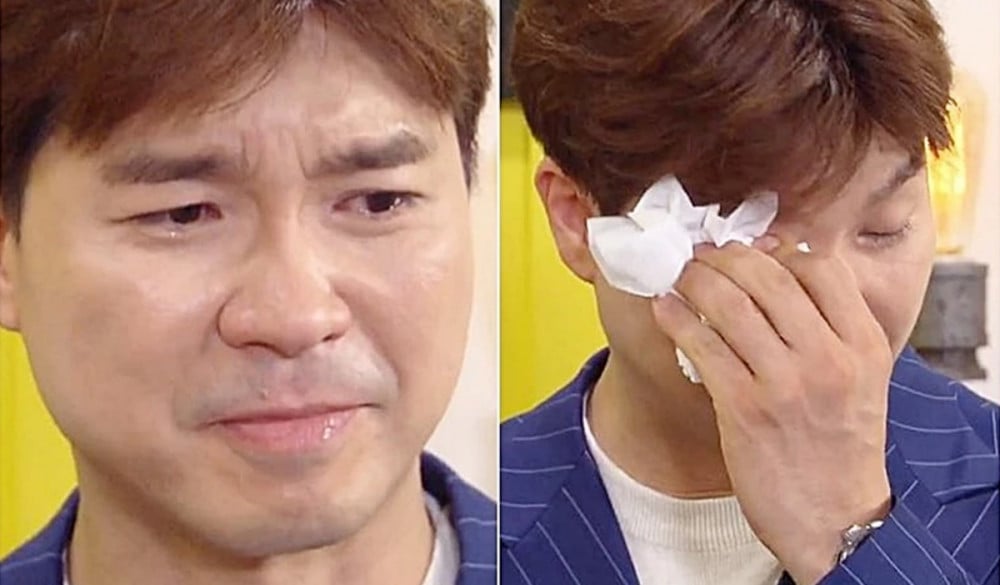 Park Soo Hong's side responded to his brother Park Jin Hong's denial he stole $9 million of the entertainer's savings.

It was previously reported Park Soo Hong's brother had scammed him of his entire life's earning, and the TV personality's lawyer later gave a run-down on the situation. His brother Park Jin Hong has now spoken up for the first time to deny the claims.

According to Park Jin Hong, he had set Park Soo Hong's salary at 200 million Won ($177,192 USD) for tax reasons as their accountant advised he only receive 200-300 million Won a year in order to save on taxes. The brother further stated the two had gone into a shopping mall deal together with Park Soo Hong's agreement, and Park Soo Hong had free access to the business card for the shopping center, adding that his younger brother had 3 apartments in his name as well as 8 stores from a mutual investment they made together.

Park Jin Hong then revealed he hadn't seen Park Soo Hong since June of 2020, but he was not avoiding him as claimed. He explained his home was right next to their parents' home, and Park Soo Hong could've come to see him if he had really wanted to.

However, Park Soo Hong's side has stated Park Jin Hong's claims are false, stating, "His claims are lies that obscures the essence of the facts." His rep further claimed there was an issue with embezzlement of money as the two ran a business together.

Park Soo Hong's lawyer has also stated the star denies his brother's assertions and that Park Soo Hong is a victim in this situation. They've also expressed they plan to take legal action against Park Jin Hong.

Stay tuned for updates.