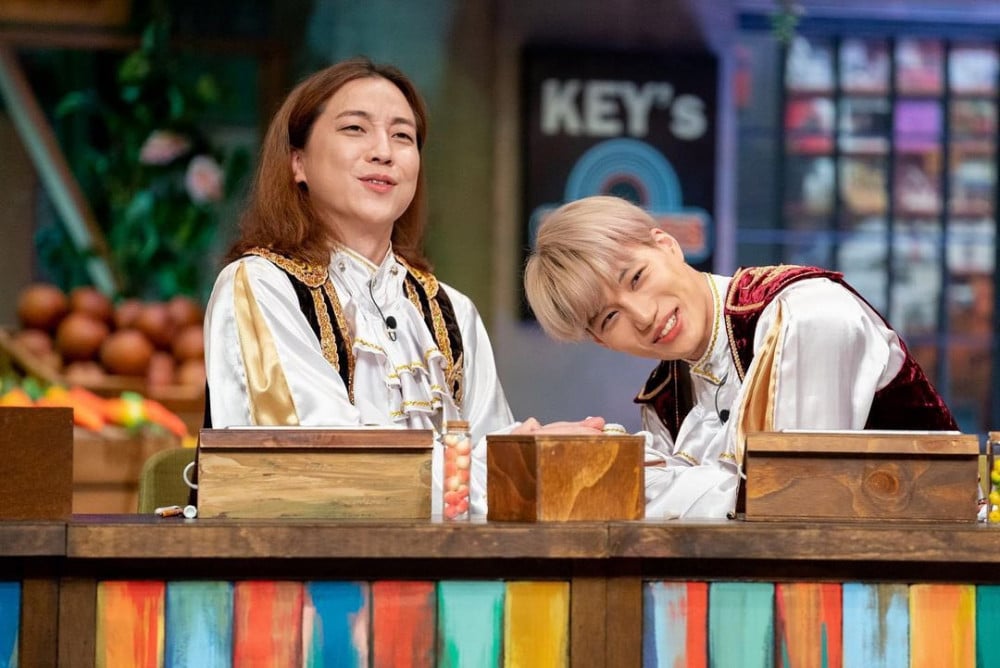 KAI's handsome face is adored not just by women but also by men.


On Amazing Saturday Spin Off's First Broadcast of their new segment, 'Idol Dictation Contest,' Boom talked to Nucksal, a rapper and fixed-member cast of Amazing Saturday. Boom stated among all Korean celebrities, the No.1 celebrity he wants to exchange faces with for 2 weeks is Kai.
Many agreed with that statement since Kai really has undeniable perfect facial features.
Watch the clip here:
Also, related to Kai's handsome face and undeniable charisma, Golden Child's Jangjun shares about the 'rumor' about him when he debuted that he has resemblance with Kai and keeps on sharing the whole story by exposing that it was his company, Woollim Entertainment who started it.
Meanwhile, Lovelyz' Mijoo, who was just beside him, adorably stopping him since everyone in the room was laughing out loud at what was just revealed.
Check out everyone's reaction to Jangjun's amusing story here: