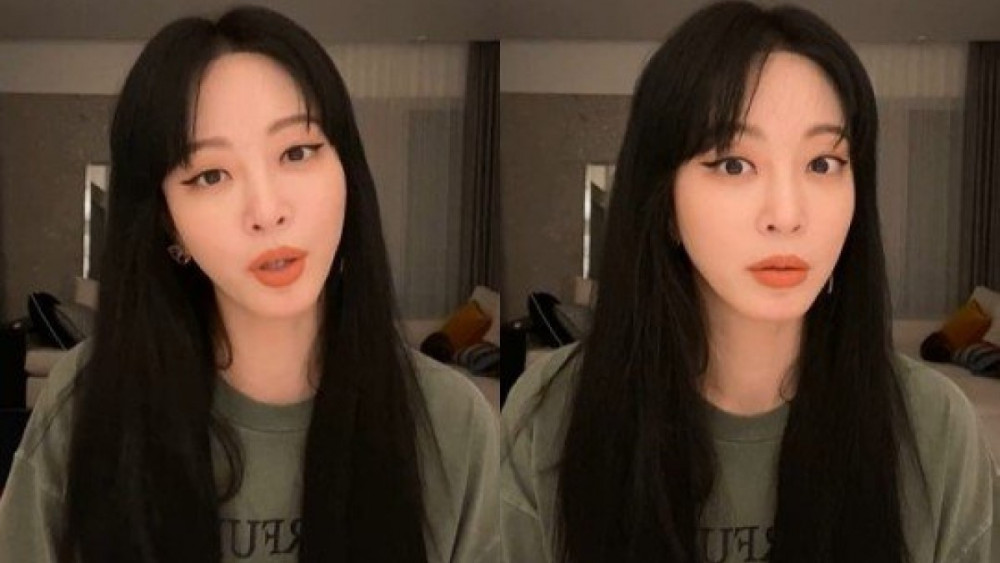 Han Ye Seul shut down 'Garo Sero Institute' YouTubers (lawyer Kang Yong Seok and former reporters Kim Se Ui and Kim Yong Ho) claiming she is the 'Burning Sun' actress.

On May 23rd, reporter Kim Yong Ho of 'Garo Sero Institute' claimed 'actress H' who did drugs at the 'Burning Sun' club is in fact Han Ye Seul, not Han Hyo Joo as the rumors say. Han Ye Seul quickly went live on her Instagram shutting down the claim.
During her live stream, she said, "I have been through so much during my career in this industry. So many rumors, gossips, and unwarranted accusations. I've been letting all those slide because I thought it was something inevitable being a celebrity. But this time around, I don't understand at all. It seems they are attacking me as if they want me to die. I feel sorry for my boyfriend as well. He has to go through this with me just because he is dating a celebrity. (She seemed to be referring to the recent rumors that her boyfriend used to be a male escort)."
She continued, "Reporter Kim Yong Ho? Why are you doing this to me? Does he want me to retire from my profession? Does he hate me?" She then added, "Do I have to fight too? Will they remedy the reputational damages if their claim actually becomes more than gossip? What if their claims actually harm my reputation? Does he want to go to the court?"
The actress has taken down the live clip and posted a reassuring message to her fans saying, "I took down the live stream because so many of my acquaintances who were worried about me told me not to react to them. There are too many comments for me to read every single one of them so I would appreciate it if you could screenshot the defamatory malicious comments and save them for later when I need them."