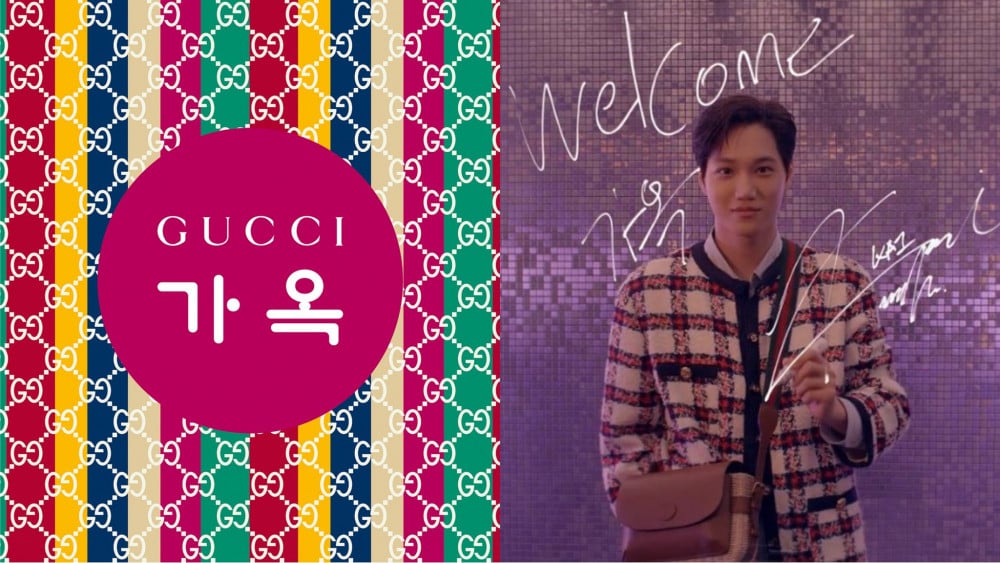 On a peaceful night of May 28th, Gucci, the Italian fashion brand, who just had a collab collection (KaixGucci Capsule Collection) with their very own First Korean Global Brand Ambassador, Kai, came up with exciting news.


Through NAVER NOW, Gucci introduced their new flagship store named 'Gucci Gaok.' The new flagship store is located in Itaewon and was introduced through their exclusive live streaming.
The live broadcast was welcomed by the Gucci Global Ambassador, Kai, himself, and other celebrities like Seungwon Cha, Jimin Han, Jia Lee, Jay Park, and Sunmi. An exclusive performance video, "Hello Gucci" by YiNalchi & Ambiguous dance company, was also seen, which left a deep impression on viewers, especially on the new collection shown.


Kai, the Brand's Global Ambassador, posted his invitation card from Gucci for the said event and showed support for the live broadcast in his personal official Instagram account (@zkdlin).
Check his post here:
A Special Fashion Film was uploaded by Gucci right after the opening event for Gucci Gaok, showing how they came up with their idea of opening the new flagship store at Itaewon. The video shows the new collection that people in Korea will surely enjoy the new must-haves! The Gucci Gaok store was inspired by the illustration of light and shadow. Kai and other Korean celebrities went on a short tour in their gorgeous Gucci outfits showing the store's simple yet classy interior design that will be fully enjoyed on their Special Film video.
Watch the GUCCI GAOK Flagship in Seoul | Celebrating the Opening with a Special Film by Gucci here: