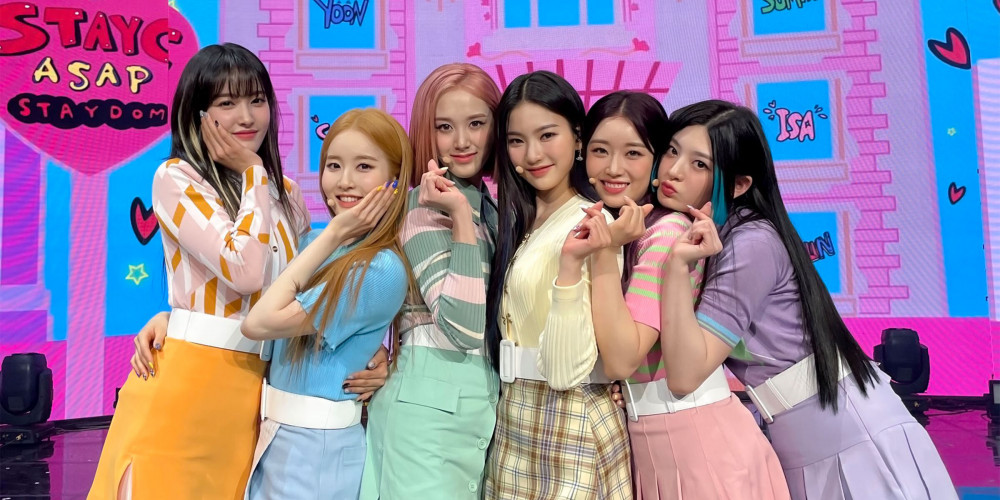 Rookie girl group STAYC amazed netizens with their growth.

On April 27th, STAYC's growth had netizens buzzing. Posts comparing sales data and other statistics of STAYC's debut album and their latest release on Instagram and a popular online community's forum caught netizens' eyes.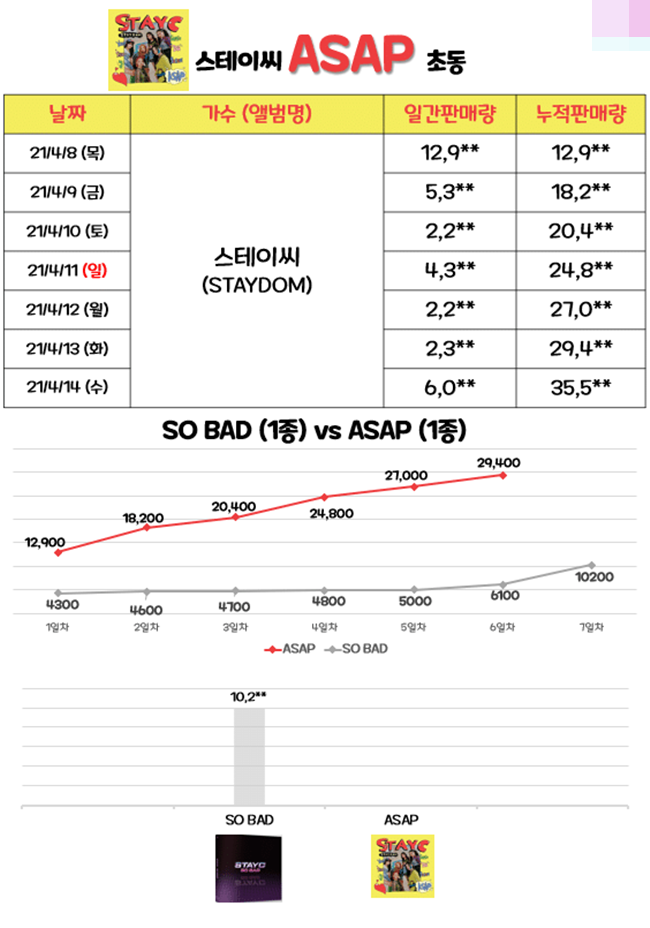 The first-week album sales have more than tripled with 'ASAP' compared to that of 'SO BAD'. The girls also made it into Melon's top 100 on the platform's '24h hit chart' with 'ASAP' while 'SO BAD' landed on the top 200 on the same chart.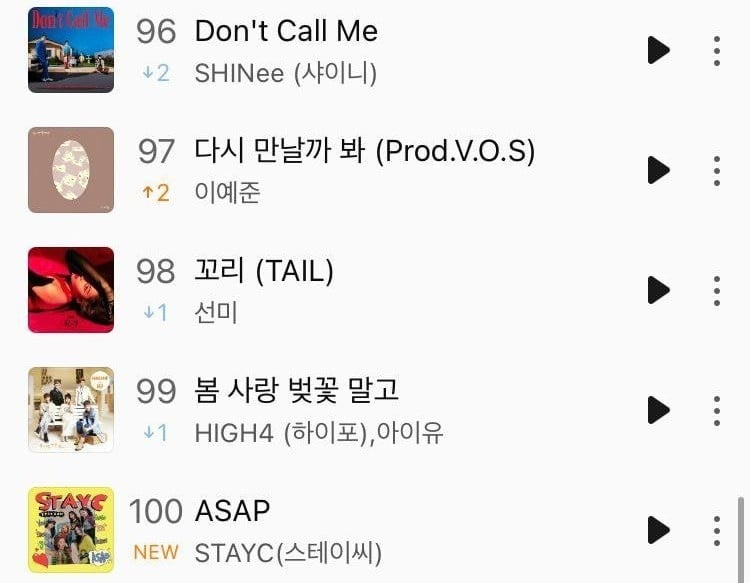 Moreover, STAYC's music video views on YouTube have grown twice as much. Given that the girls debuted with the relatively new and small management company, netizens are thinking they are doing extremely well as a rookie girl group. They gave all members being talented both vocally and visually as one of the reasons the group is doing so well.
What else do you think would have contributed to STAYC's success?