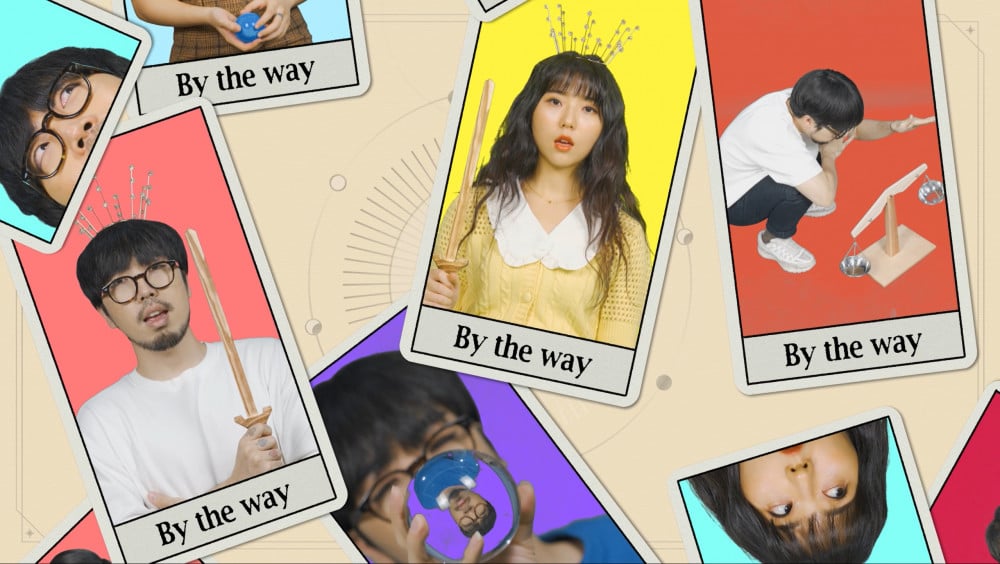 (LambC - 'Fortune Teller (feat. Stella Jang)' M/V)

Singer-songwriter LambC released his long-awaited first full-length album [I'll see you when I see you] at noon on April 22. LambC, who is previously known for his heart-warming and melodious R&B ballads and exceptional producing abilities, attempted to create an Alternative Pop album that is to going to further expand K-Indie musical horizons and impress listeners with its genre-blending touch.
Produced through the support of the CJ Cultural Foundation, the album features a total of 12 songs, including 'Emotional,' 'When my Heart breaks,' and 'Jelly,' which were released every month from January to March prior to the album release. Notable for being a self-producer, for the first time in his career, LambC attempted producing an album in collaboration with another artist, producer 'sh,' who he met while studying at Berkeley College of Music. This album is particularly special not only because it was co-produced but because the lyrics from the songs were fully written in English.
The main track of the album, 'Fortune Teller (feat. Stella Jang)', has a relatable storyline and expresses individuals' subjective thoughts and views on love and relationships that do not usually correspond to reality. The song has a cheerful rhythm and soothingly restrained vocal performance. Featuring Stella Jang, who is remarkable for her charming voice and musicality, 'Fortune Teller (feat. Stella Jang)' is expected to draw the attention of both Korean and foreign listeners.

LambC's "Fortune Teller (feat. Stella Jang)"

The album's second title song, 'Bad for You,' is notable for being made and arranged together with LambC's fans within an hour during one of his YouTube 'Lamdom Radio' live broadcasts held in the first half of 2020. It has already received a lot of love from his fans and viewers for its addictive rhythm and chorus melodies.
According to Happy Robot Records, "[I'll see you when I see you] is an album that shows LambC's unbridled creativity and musical talent. It is so well-composed that it was hard to select a title song". Unlike previous albums featuring the moody and chill R&B/Soul tracks, LambC's first full-length album showcases sophisticated alternative pop-rock tracks and LambC's trademark sweet vocal performance.
LambC, who has been recognized for his abilities as both producer and singer-songwriter since his debut with single [The Herd] in 2015, will continue uploading more creative content following his first full-length album release.

LambC's "Love Like That"

Photographs provided by Happy Robot Records