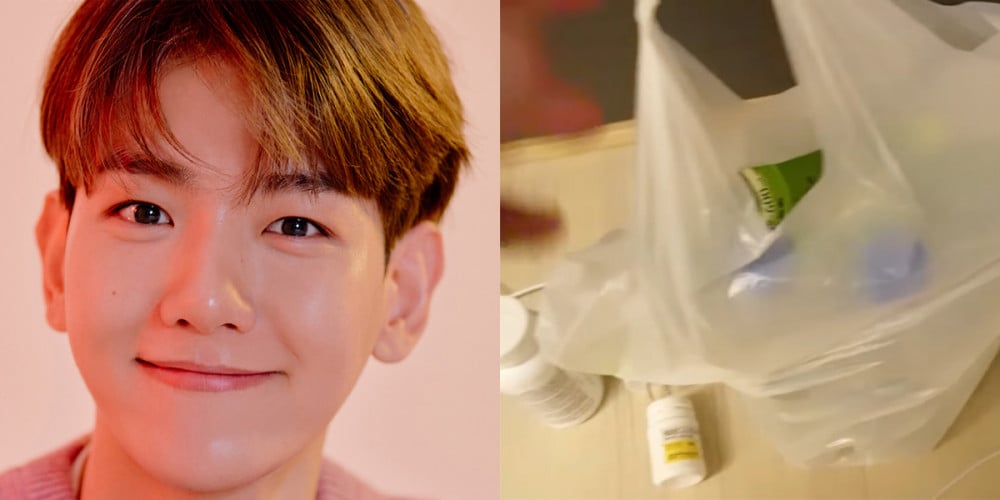 In light of the recent news that EXO member Baekhyun has suffered hyperthyroidism for over 10 years, netizens have discovered a past instance in which the idol's medication was seen captured in a v-log.
Back on April 3, media outlet 'Dispatch' reported that Baekhyun was deemed unfit to serve as an active duty soldier for his mandatory military service, due to his medical history of receiving treatment and mediation for hyperthyroidism. A rep from the Military Manpower Administration clarified, "Those who suffer thyroid-related illnesses are typically categorized as class 3, or unfit to serve active duty. In the case that they have suffered such illnesses for over 6 months, they are categorized as class 4, the lowest health rank."
The news of Baekhyun's longterm issue with hyperthyroidism is news to fans; however, some have now pointed out that during a past v-log, they spotted a bottle of unfamiliar medication.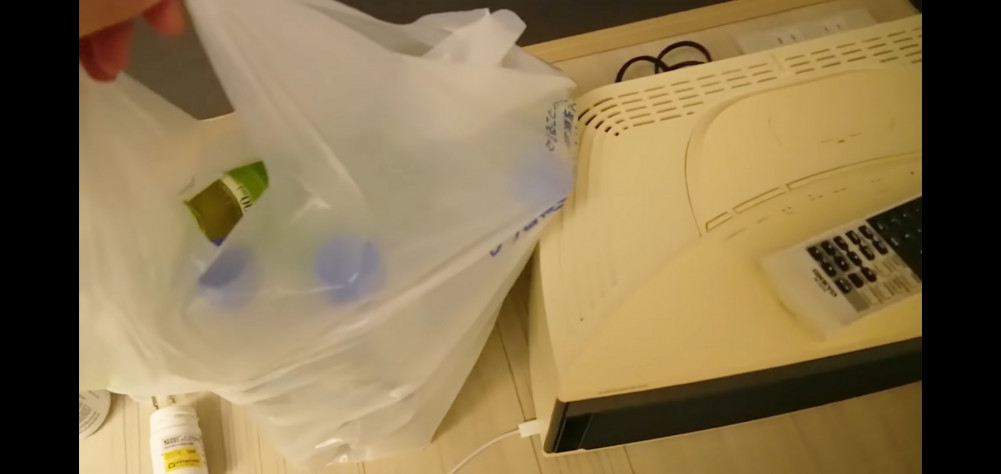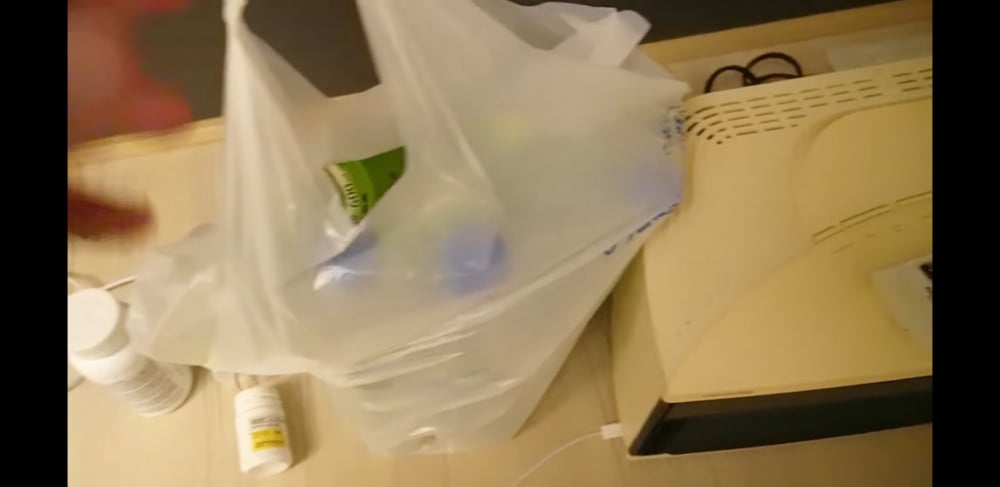 The medication turned out to be Synthroid, a specific prescription to treat hyperthyroidism. In the v-log, Baekhyun is staying overseas in Japan for EXO-CBX's Japanese schedules, and returns to his hotel room after buying drinks. He places the drinks on a countertop, where the meds are also lying (~ 4:10 mark in the video below).
Fans commented after seeing the news and the past video,
"Wow... how did he hide it from fans for 10 years."
"I know a friend who has hyperthyroidism... they also dance and they always say they feel like throwing up afterward TT."
"Please stay healthy Baekhyun TT."
"I always thought he took a lot of vitamins for his health, but he was sick TT."
"If you're unwell, why didn't you rest more TT."
"Is this why he was really sick right before debut TT."
"Take care of yourself Baekhyun..."
"He was like one of the busiest members of EXO, doing all those schedules..."
It was also pointed out that while chatting with fans on Twitter, Baekhyun once said, "I didn't even drink one full bottle of water today! But I drink a lot of water when I take my meds! Hehe." And then, when fans showed concern over the comment, he corrected, "Ah... sorry... I meant vitamins! Kekekekekek sorry I made you worry..."