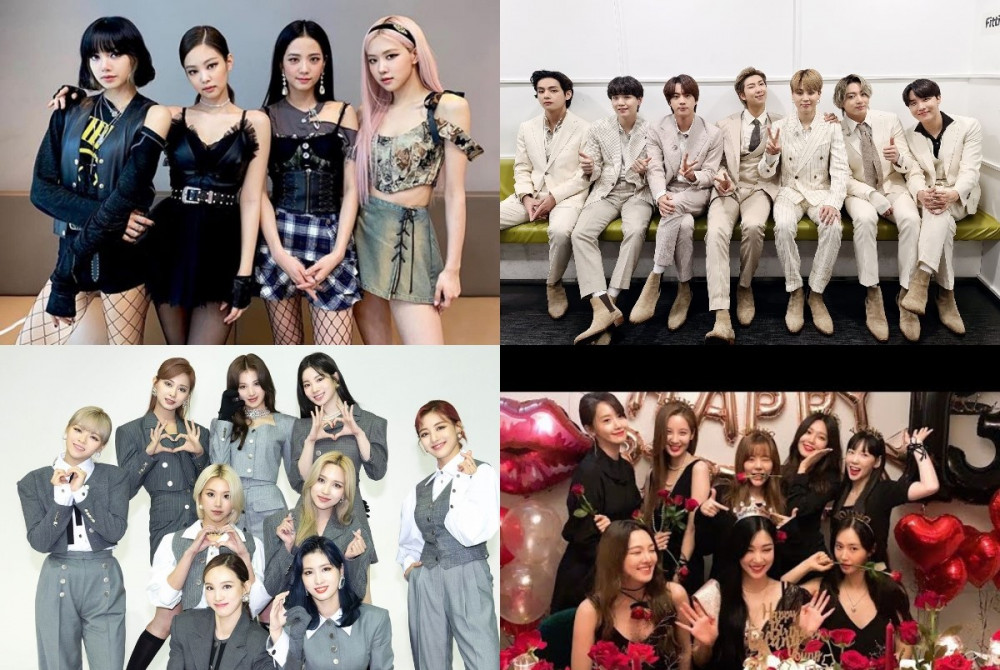 Meritz Securities reported tentative plans of big label artists for 2021.
The research report by Meritz Securities revealed tentative plans of all major artists from the big 4 entertainment labels for this year. According to the report, 2PM will be coming back sometime this September, while DAY6 will be making an October comeback following its upcoming May comeback. TWICE reportedly has plans to make comeback this September, and Stray Kids will release the 7th mini-album this October. ITZY may be coming back this November with their 1st full album.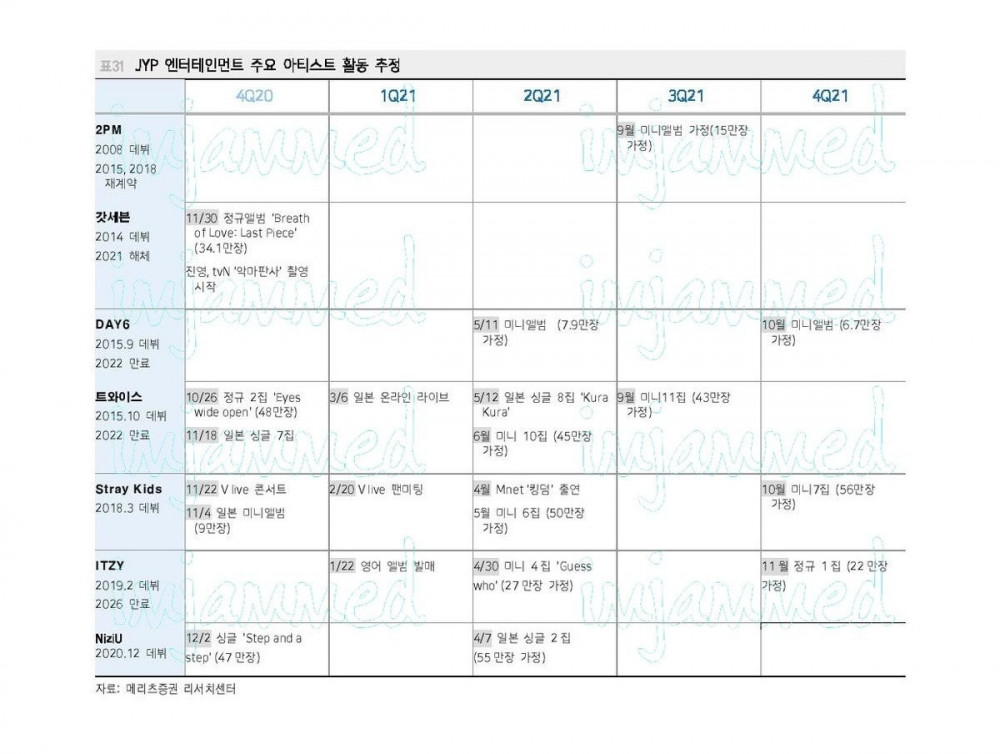 For YG Entertainment, BLACKPINK may be back with their 3rd mini-album this October, while
TREASURE reportedly has plans to make June and September comebacks. For SM Entertainment, Super Junior's unit D&E may come up with the 5th mini-album this September, and Girls' Generation may also come back this September with their 5th mini-album. SHINee reportedly has plans to come back with their 6th mini-album this November. EXO's unit EXO-SC might release a mini-album this August. NCT 127 and aespa also have plans to return later this year in October and November, respectively.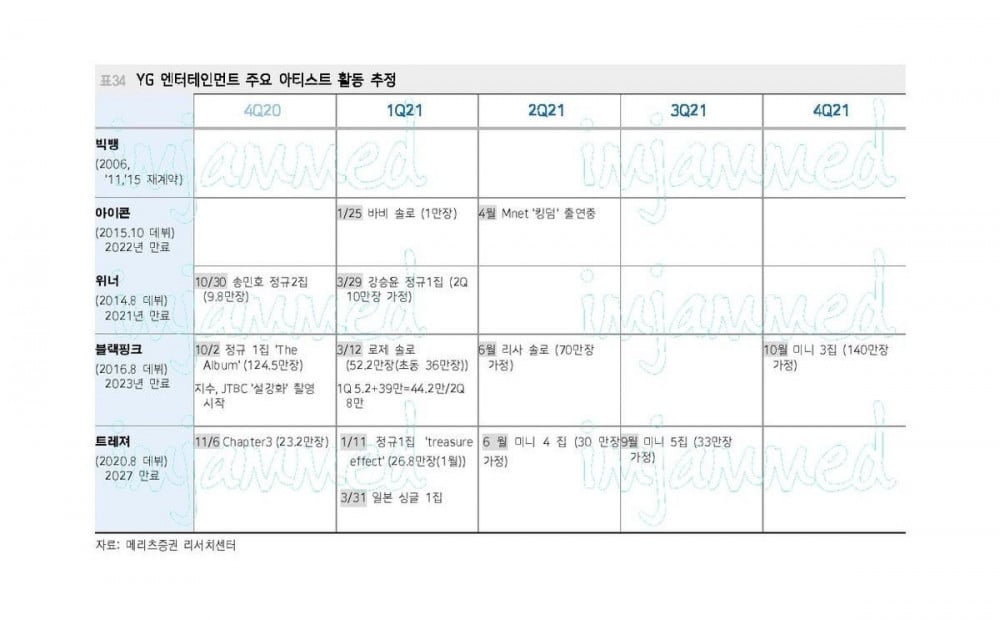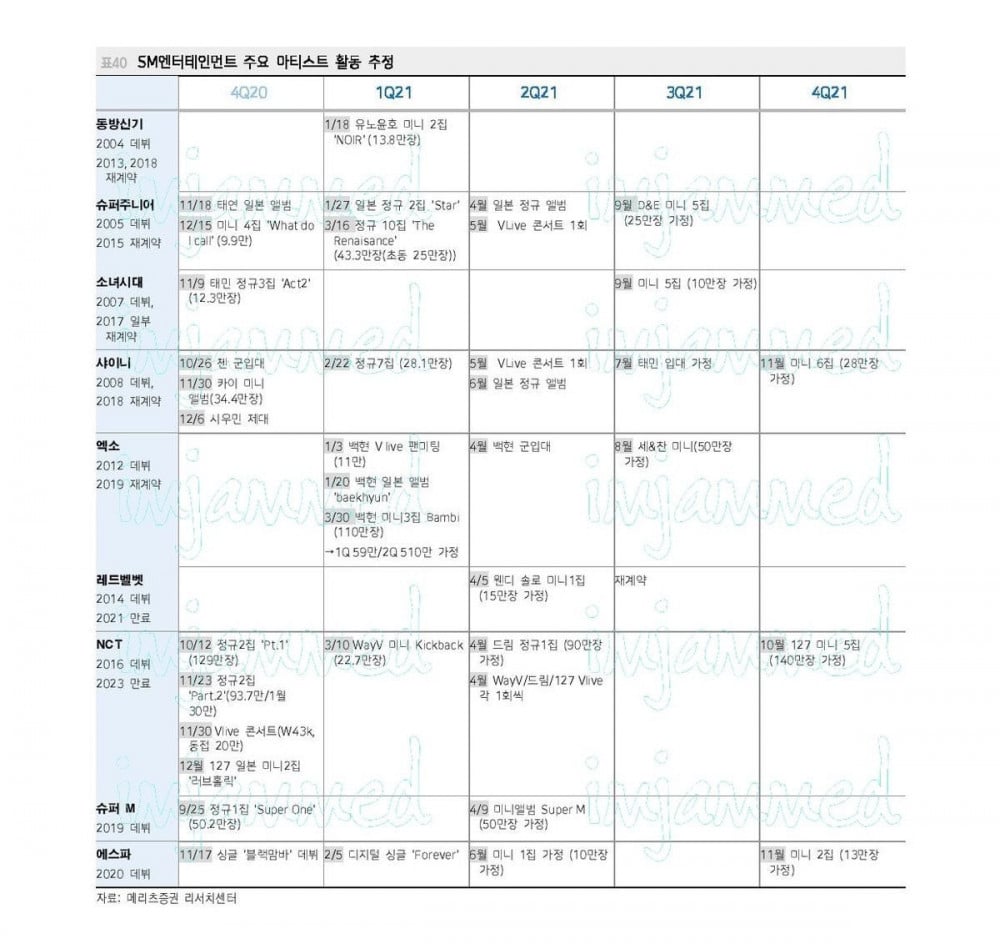 The report also revealed HYBE corporation will be debuting a Japanese group this October while launching a new girl group earlier in July. BTS reportedly has plans to release a new digital single in May and an EP in June. TXT also has plans to release new mini-albums in May and September. Seventeen may also make a comeback with a new mini-album this May. The last quarter of the year will be the busiest for Big Hit artists as BTS, TXT, and Seventeen all have plans for their comebacks in October or November.