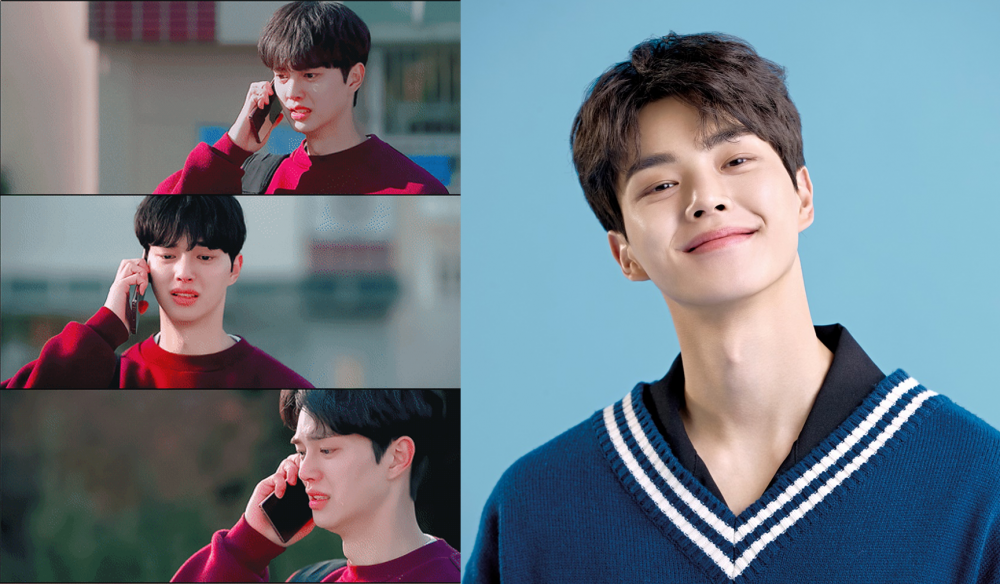 Actor Song Kang is one of the young rising stars that is slowly gaining recognition as he appears in various popular dramas such as 'Sweet Home' and 'Love Alarm.'
Song Kang has also been cast as one of the main lead male characters in the new drama 'Navillera.' However, there were a few instances in which netizens have criticized the actors acting as being a bit awkward at times.
Recently, one netizen created an online post with the title "The reason Song Kang gets cast well even though his acting skills may lack a little." The netizen who created the post explained, "In my opinion, Song Kang gets cast well because, one, he's good-looking, and two, I think he has this strong gaze."
The netizen elaborated, "He has this strong gaze, so it works well if they just film the scene well even if he's just staring blankly. But I think he needs to improve his acting if he wants to last in the long run."
Other netizens joined the online community to give their two cents on this opinion. Netizens commented, "Lol, I thought there was some serious reason that would be written here," "I think his face is the real reason," "He's handsome," "Yeah, his acting is very similar in most of his works lol," "I thought his acting was a bit awkward in 'Love Alarm,' but in 'Navillera' it was pretty good! I think he's improving," "I agree his acting is not so good, but he'll improve, I hope," "I think if he's acting improves, it will be delightful watching him, lol," and "I still like him a lot, his acting is okay."