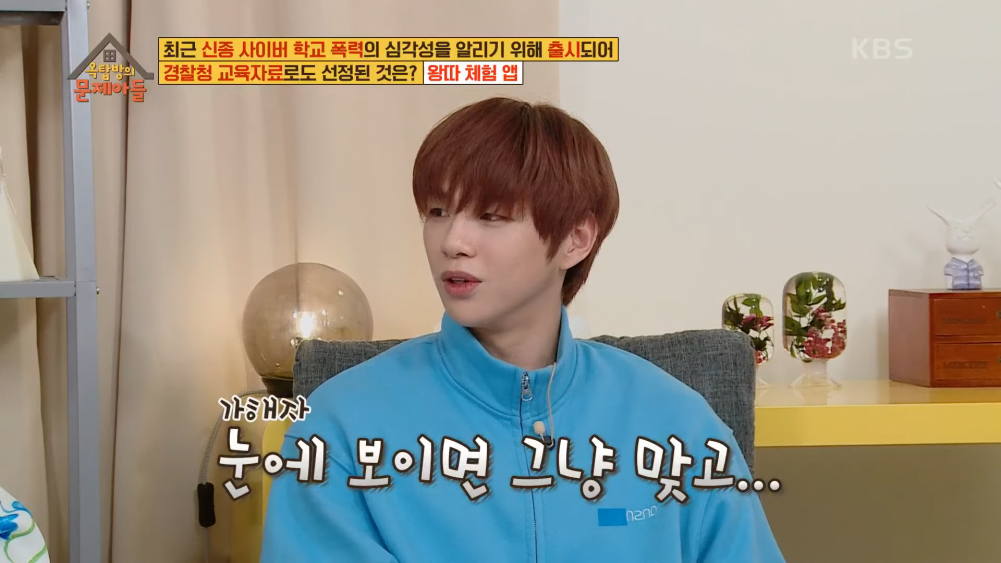 Kang Daniel spoke up about the seriousness of school violence and confessed he was a victim as well.
The former Wanna One member appeared as a guest on the KBS 2TV variety program 'Problem Child in House' and talked about school bullying. On the episode of 'Problem Child in House' that aired on April 6, a question was given about a new app that allows users to experience school bullying.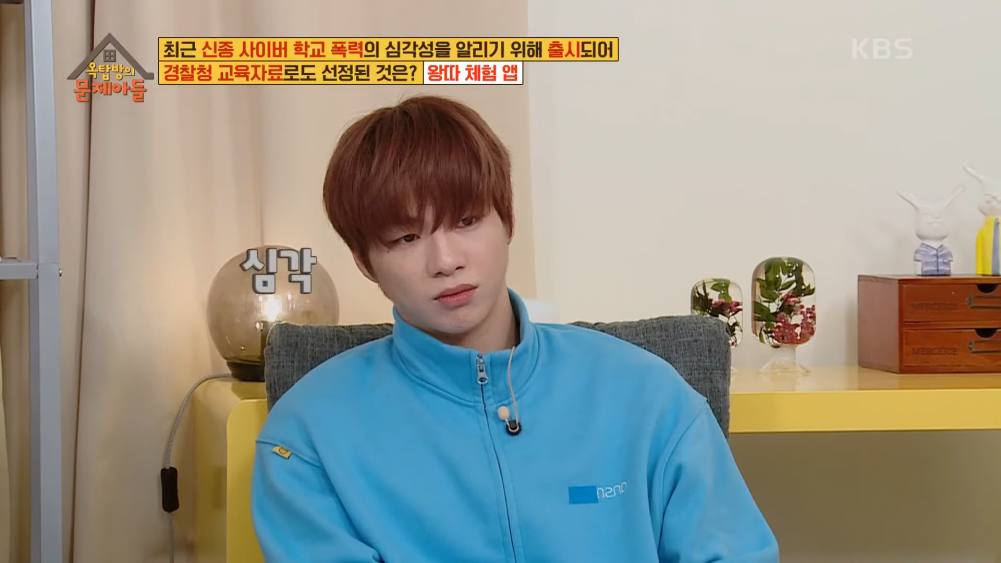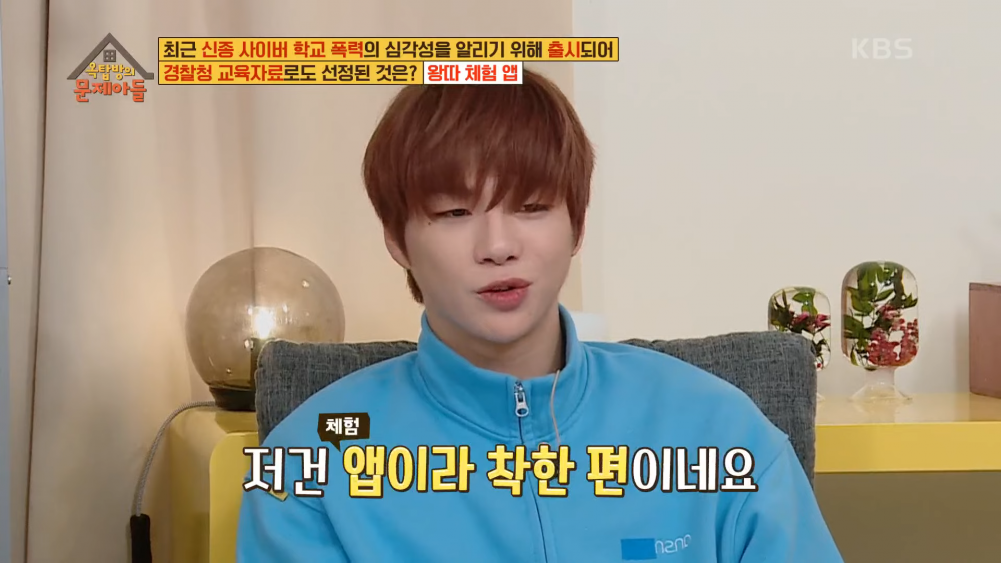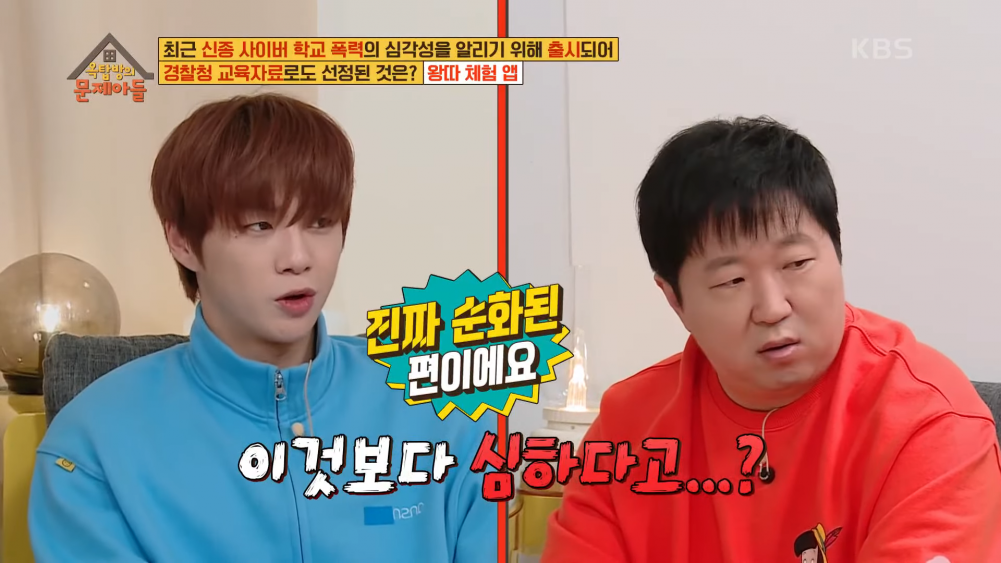 While watching the clip that showed the school bullying experience on the app, the MCs could not help but gasp at the harshness of the school violence. Kang Daniel looked more gloomy and had a stern facial expression while watching, and he pointed out, "This is not too bad because it's just an app. This is really soft compared to the actual violence." Jung Hyung Don looked surprised and asked, "It's worse than this?"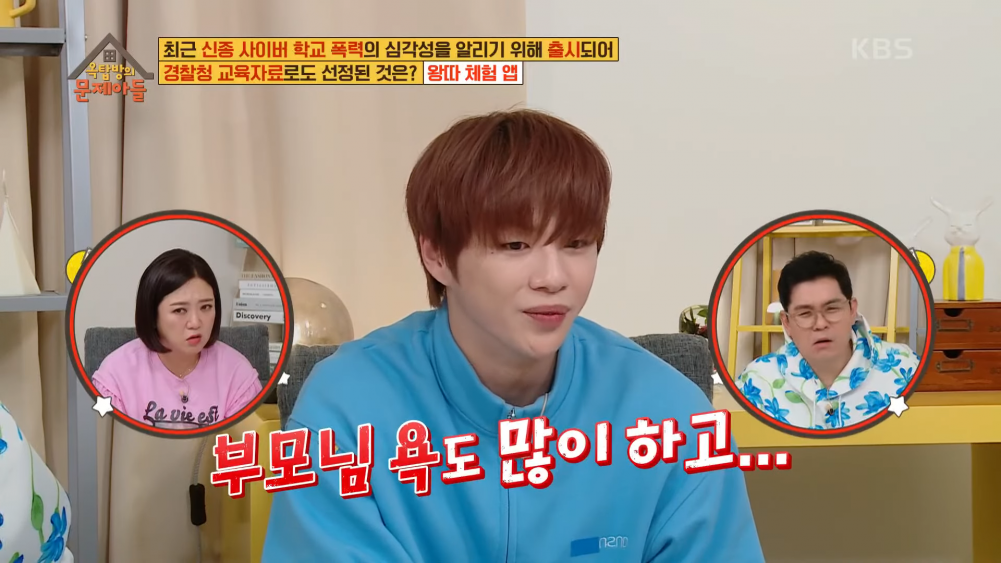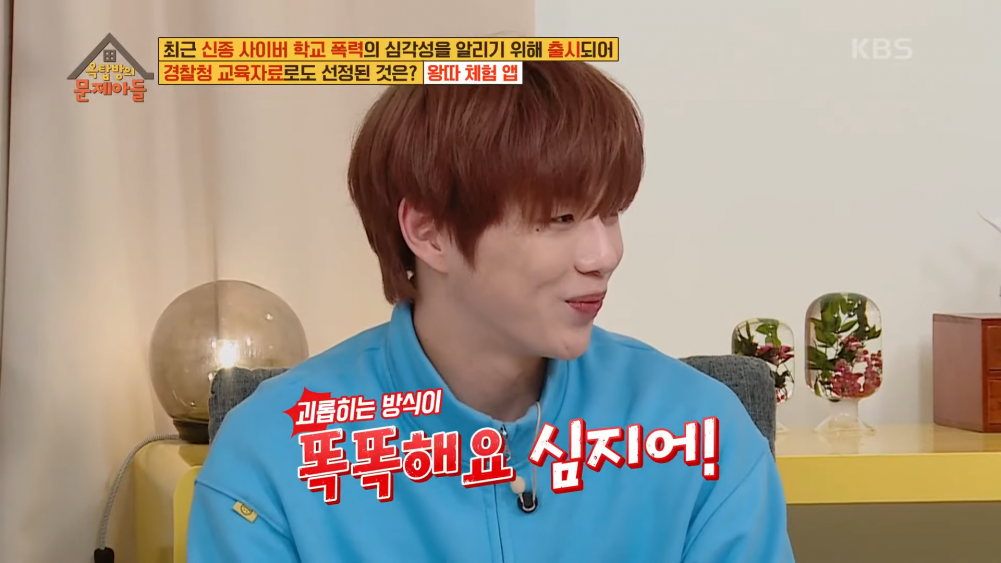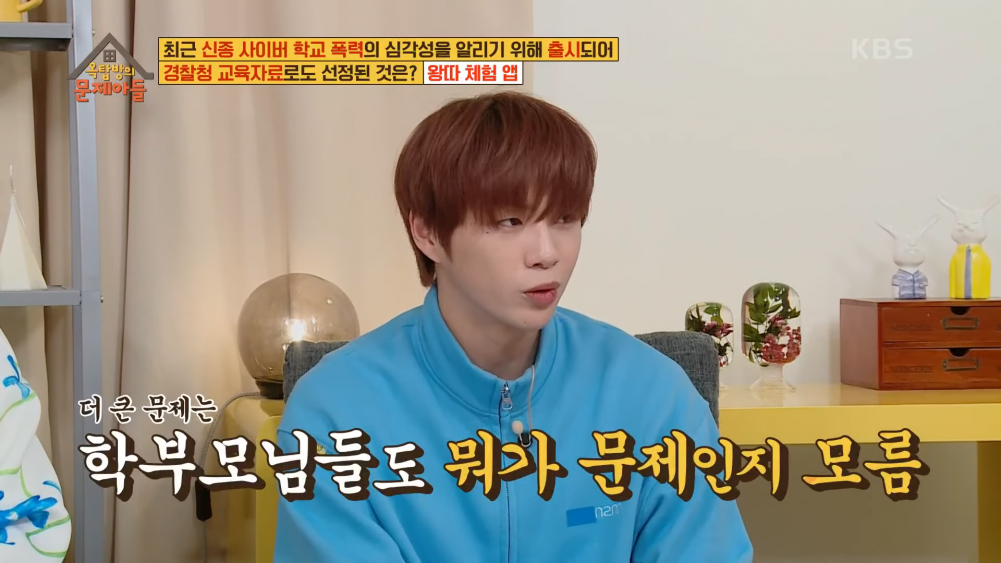 Kang Daniel went on to explain, "In the app, the kids don't slander your parents, but they curse at your parents a lot. And kids are malicious, and they're very smart about it. You can't explain in words. The problem is that the parents and teachers don't know what the issue is. They say 'it's just a conflict between friends.'" The MCs added, "I guess they hit you in very clever ways, so you can't really say it was assault."
The MCs were shocked when Kang Daniel elaborated, "They're the same people, but they form hierarchies."
MC Kim Sook then asked Kang Daniel if he had been bullied in school too, to which Kang Daniel responded, "During elementary school, I changed schools a lot, and I was bullied quite a lot."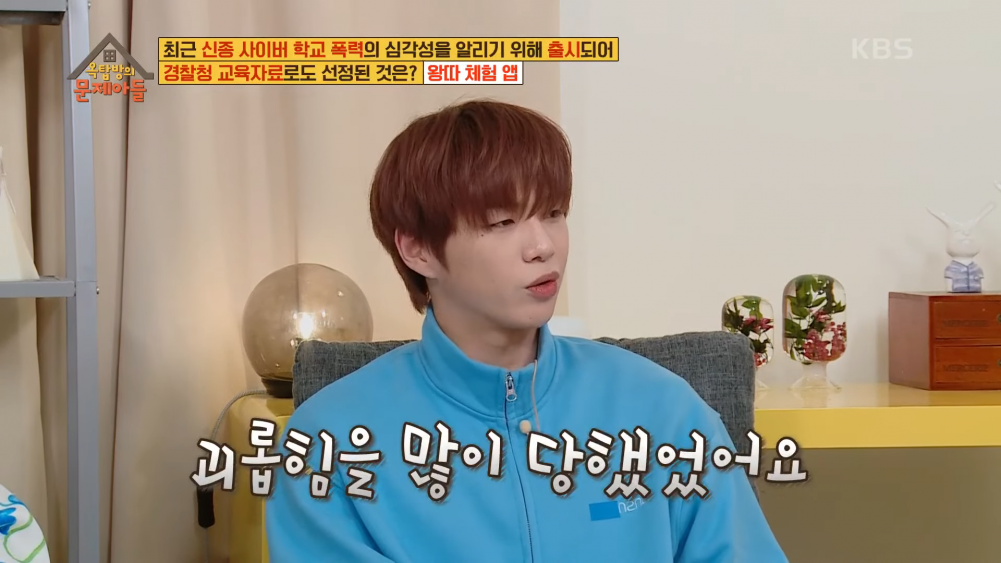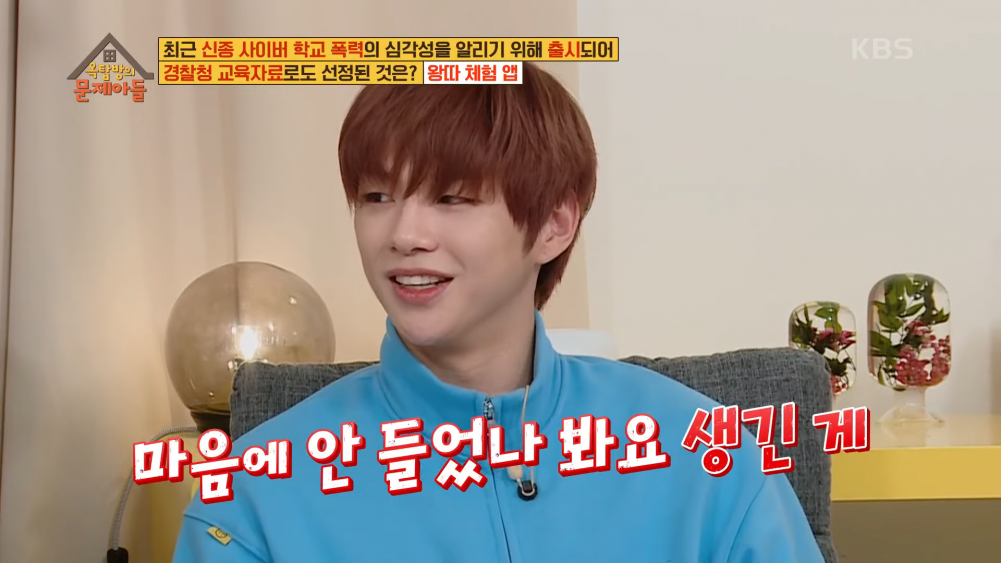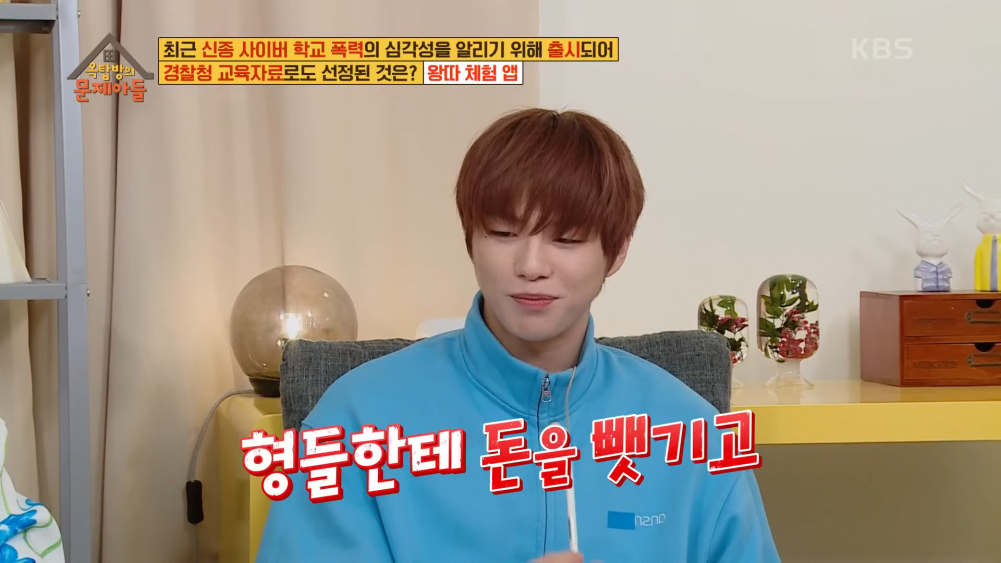 The MCs wondered why Kang Daniel was bullied, but the singer responded, "I don't know either. I guess they didn't like the way I looked." The MCs were furious because there was no reason behind the bullying. When asked what was the worst thing he had experienced, Kang Daniel replied, "The older kids took my money a lot. And I got beat up every time the bullies saw me. It's a game for them and they brag about it with their friends."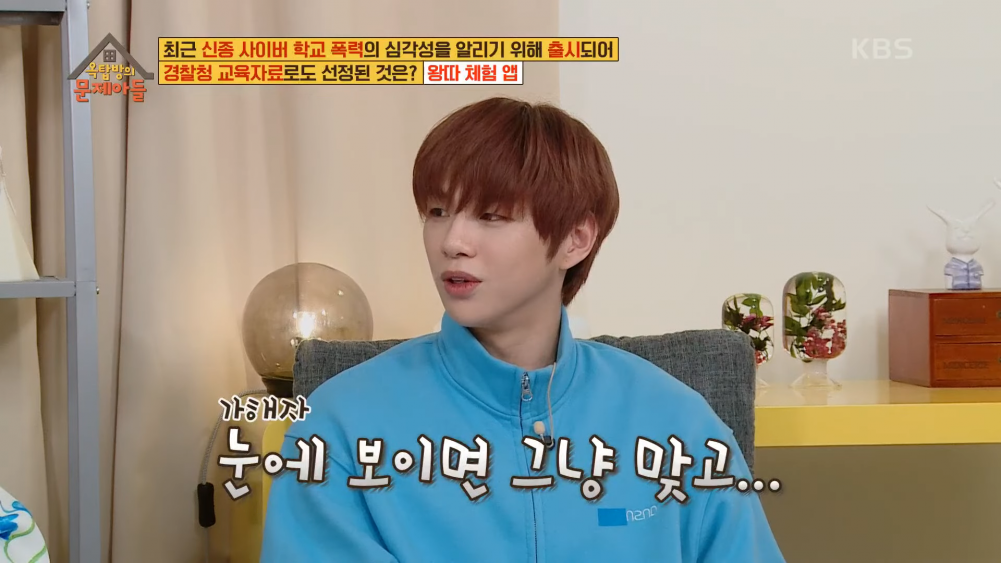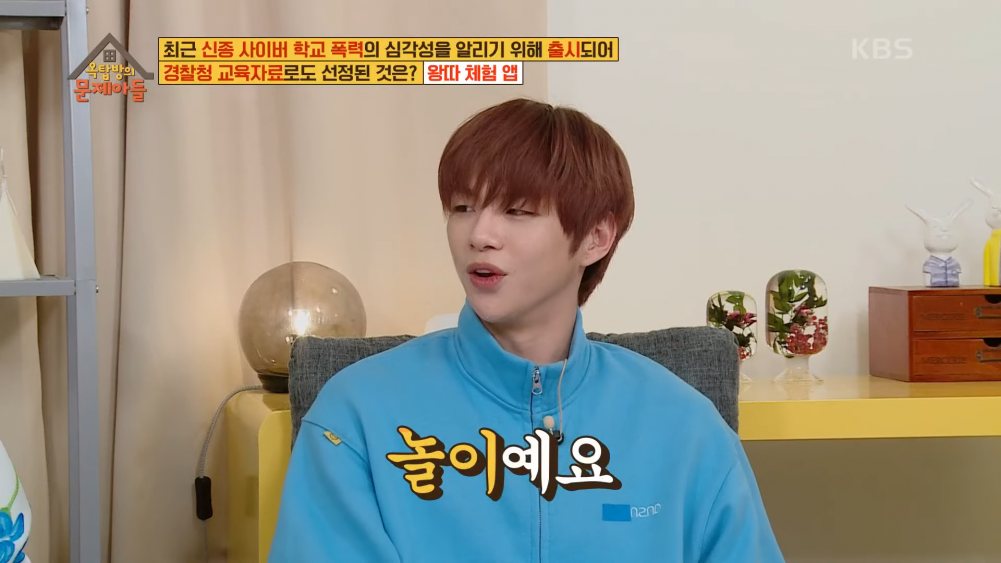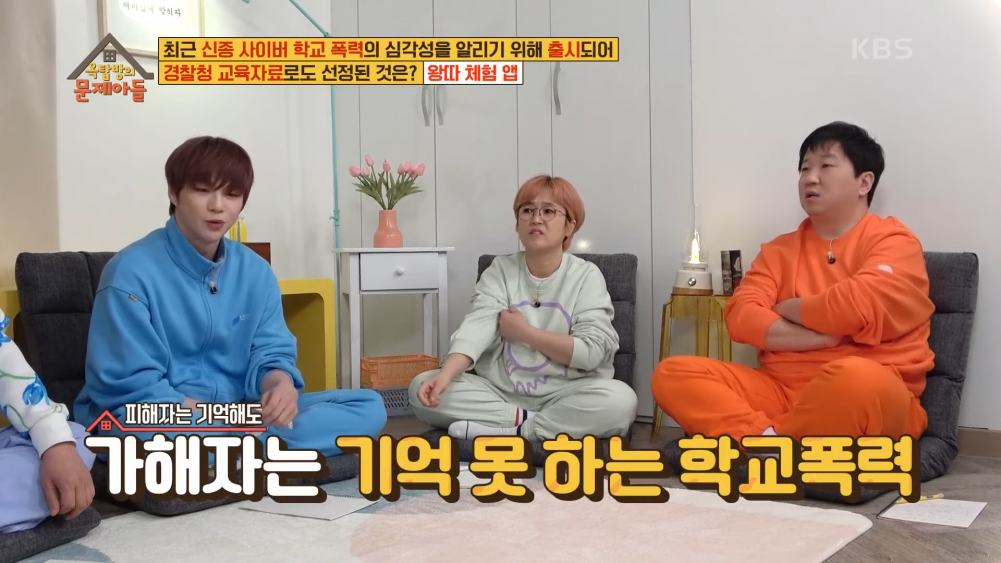 The MCs wondered if any of the bullies came to Kang Daniel to apologize after he debuted, but Kang Daniel replied, "They won't even remember. The perpetrators rarely remember."