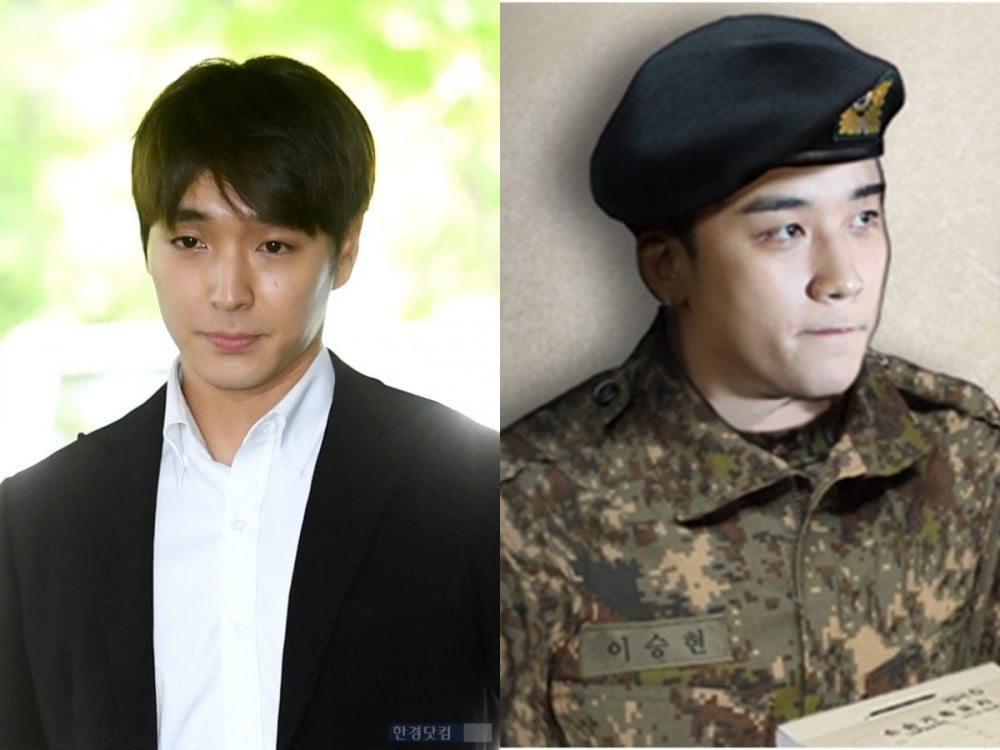 Two 10-years-long friends meeting for the first time in two years greeted each other with a thumbs up.

On the morning of April 29th, former F.T. Island member Jonghun and former Big Bang member Seungri met each other for the first time in two years at Seungri's16th military trial. Jonghun is currently serving his time of 2 years and 6 months in prison, so he came to the court in a blue prison uniform while Seungri was in his military uniform.
During the trial, Jonghun's eyes were fixated on Seungri. Moments before he got seated to give his testimony as a witness, he gave Seungri the thumbs up to say hello to his friend Seungri. Seungri then gave a half-suppressed laugh in response. After 4 hours of hearing, Jonghun turned around before he left to see Seungri, and Seungri also looked him in the eyes.
After the news went out, netizens did not hold their opinions back. Some of the comments are:
"Lmao These mfs think they are filming a movie or sth"
"What in the Wattpad is that"
"Oh seems like prison wasn't so bad?"
"Lol reporter wrote a whole new novel"
"I really don't want to see them anymore"
"They sound like really close friends. Hope they rot in jail with each other"
"The f are they doing"
"Oh lord"
"I can't believe I used to stan this guy. Shame on me."
"There's no point of summoning him as a witness smh"