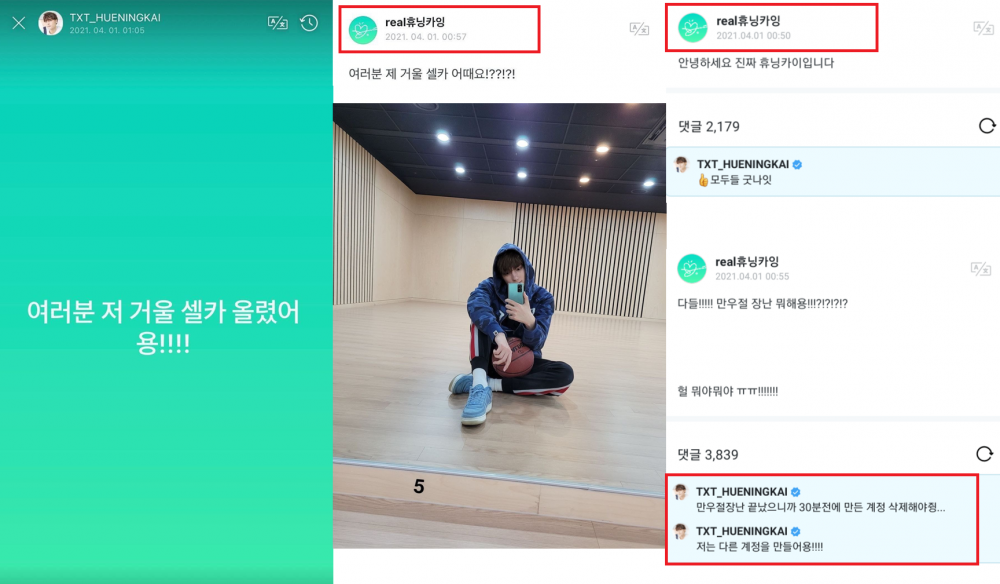 K-Pop artists had some fun with their fans for April Fools' day as some of the artists played some pranks on their fans.
TXT's Hueningkai also played a cute prank on his fans. On April 1, Hueningkai told fans on Weverse that he had posted a new selfie photo. However, fans were not able to see a photo on his Weverse account and wondered where he had posted it.
Soon, detective fans discovered Hueningkai's second account that he had created for April Fools' day. Hueningkai created an account with the username 'real Hueningkai' and posted the selfie photo on that account.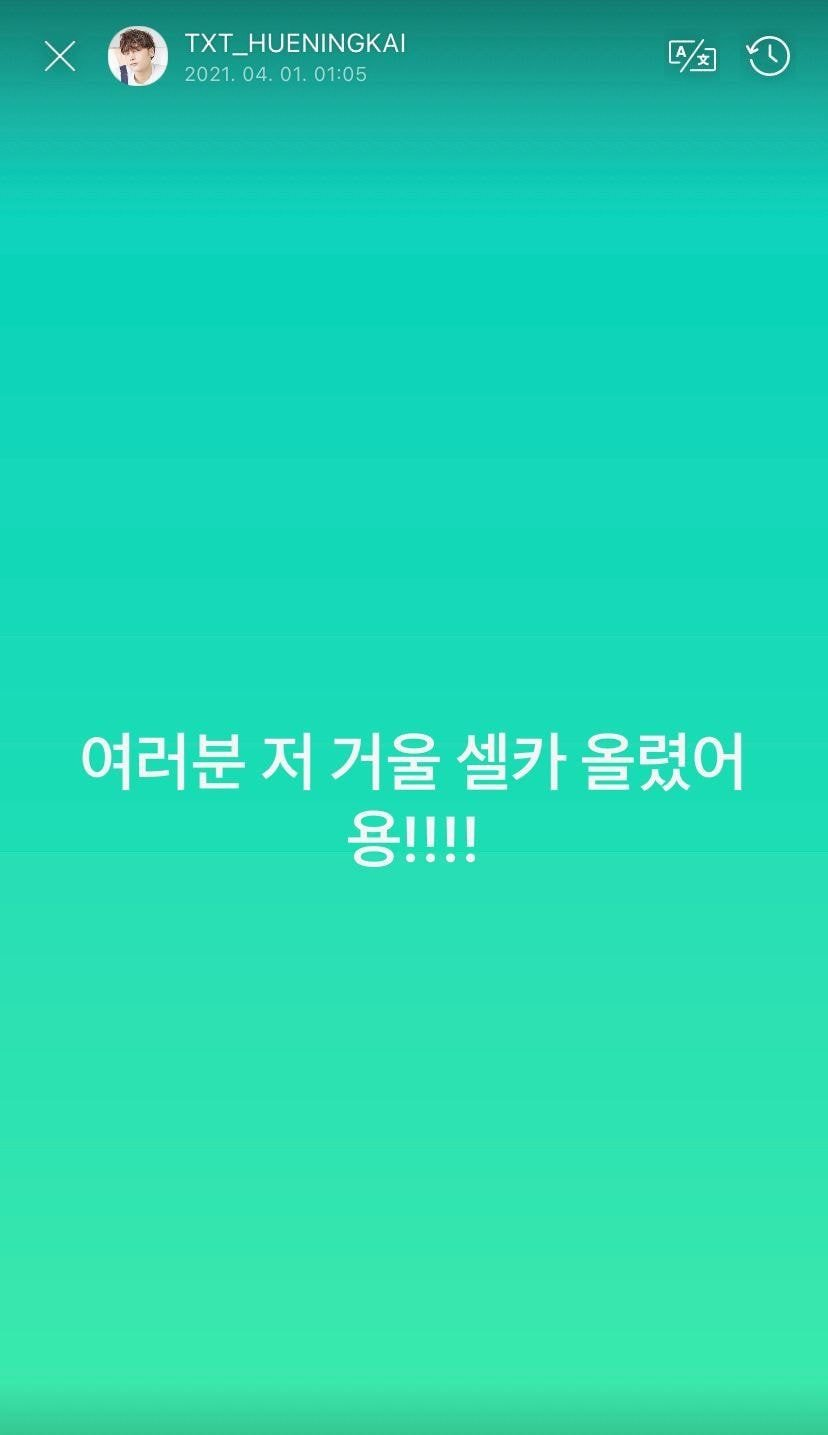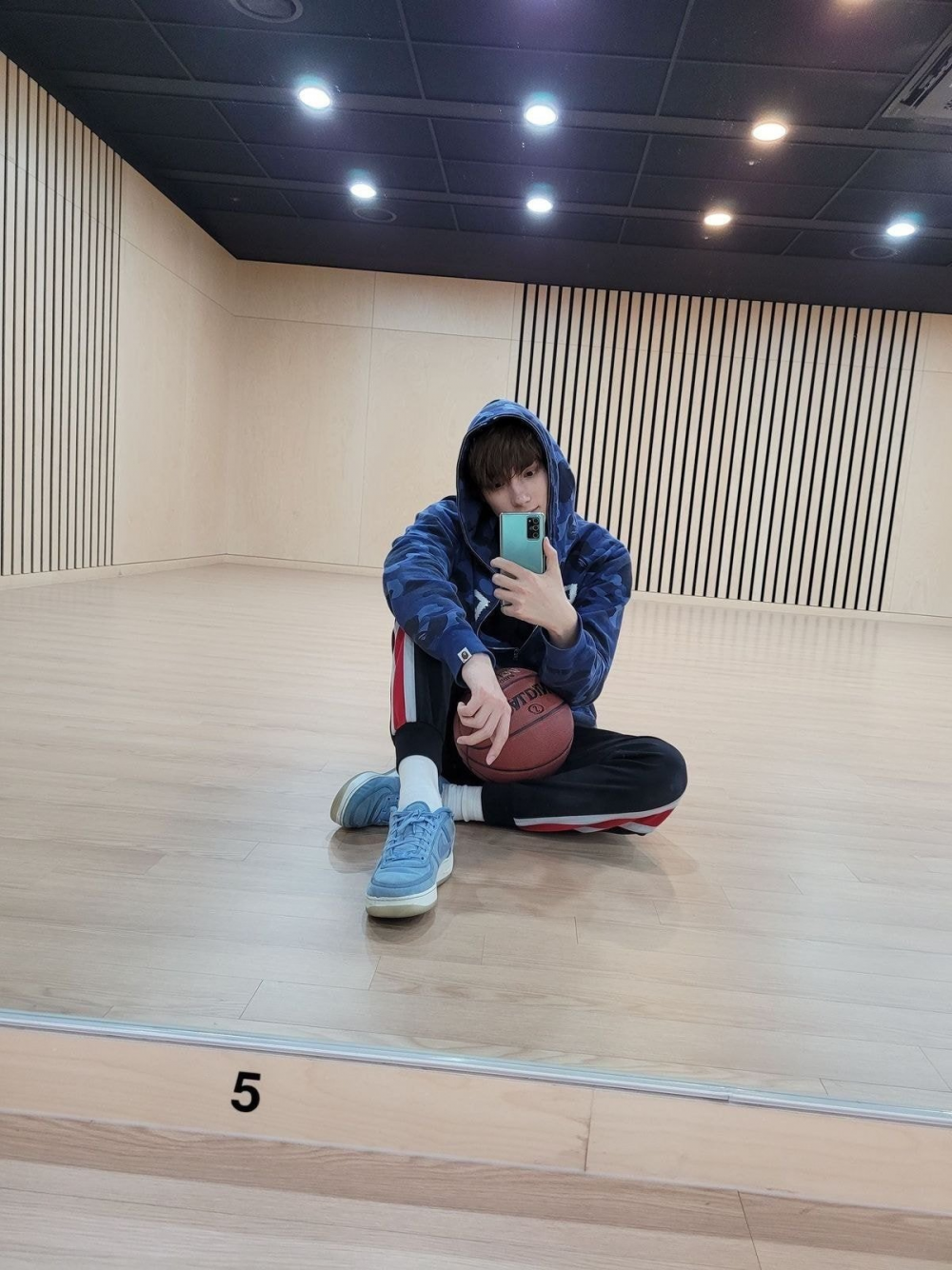 Fans were able to discover that Hueningkai had been posting various content through the second account. He had already posted various photos and responded to fans' posts. He also responded to the 'real Hueningkai' posts using his original account.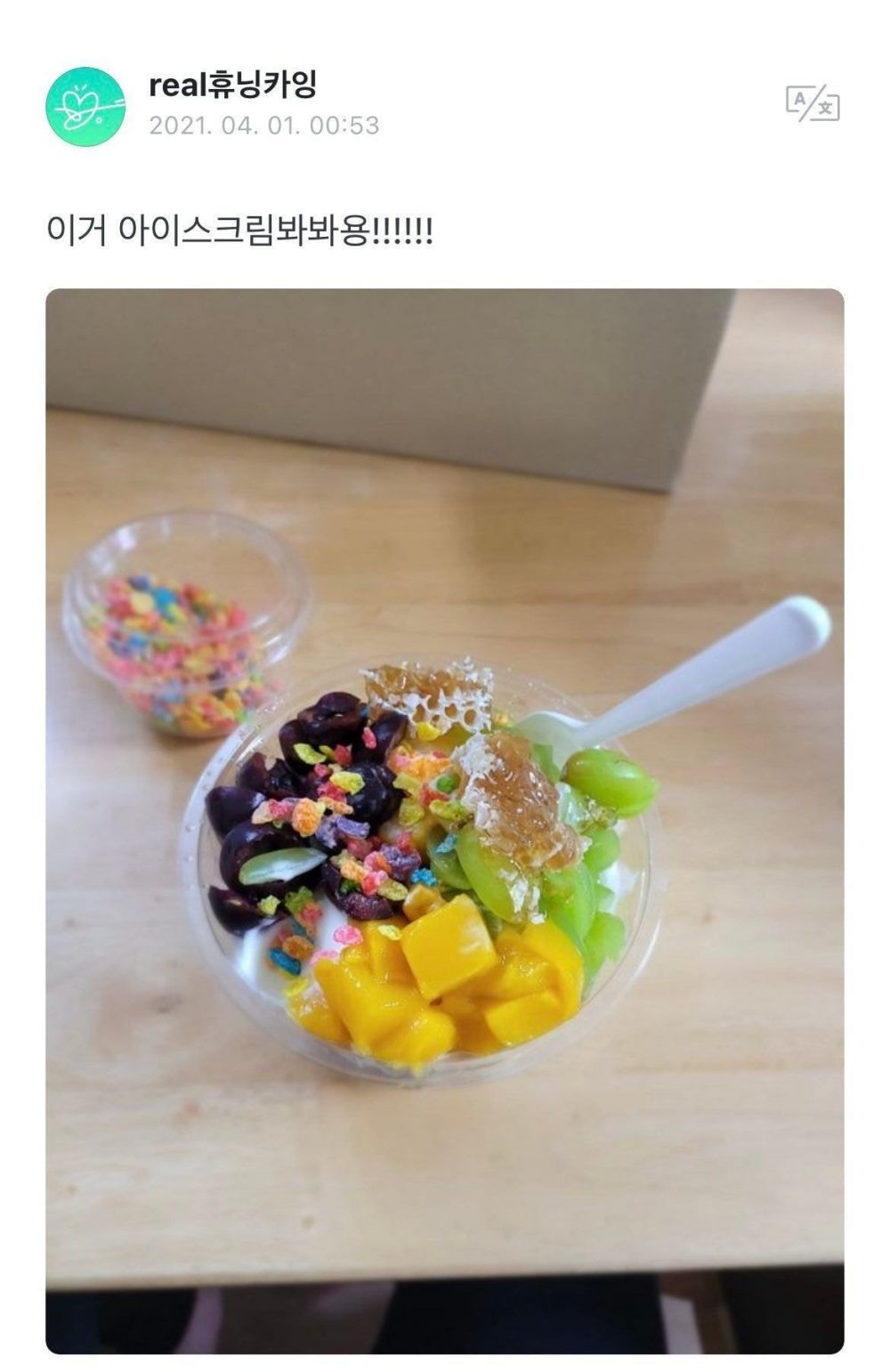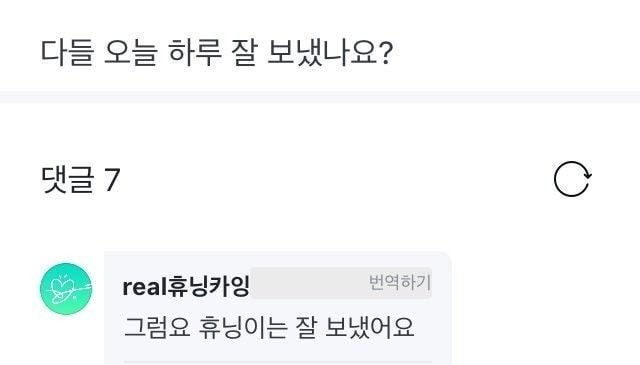 After fans discovered his second account, Hueningkai wrote, "MOA, it was fun. I should've played around a bit more." Then the idol group member explained to his fans that he would be deleting the account he created for April Fools.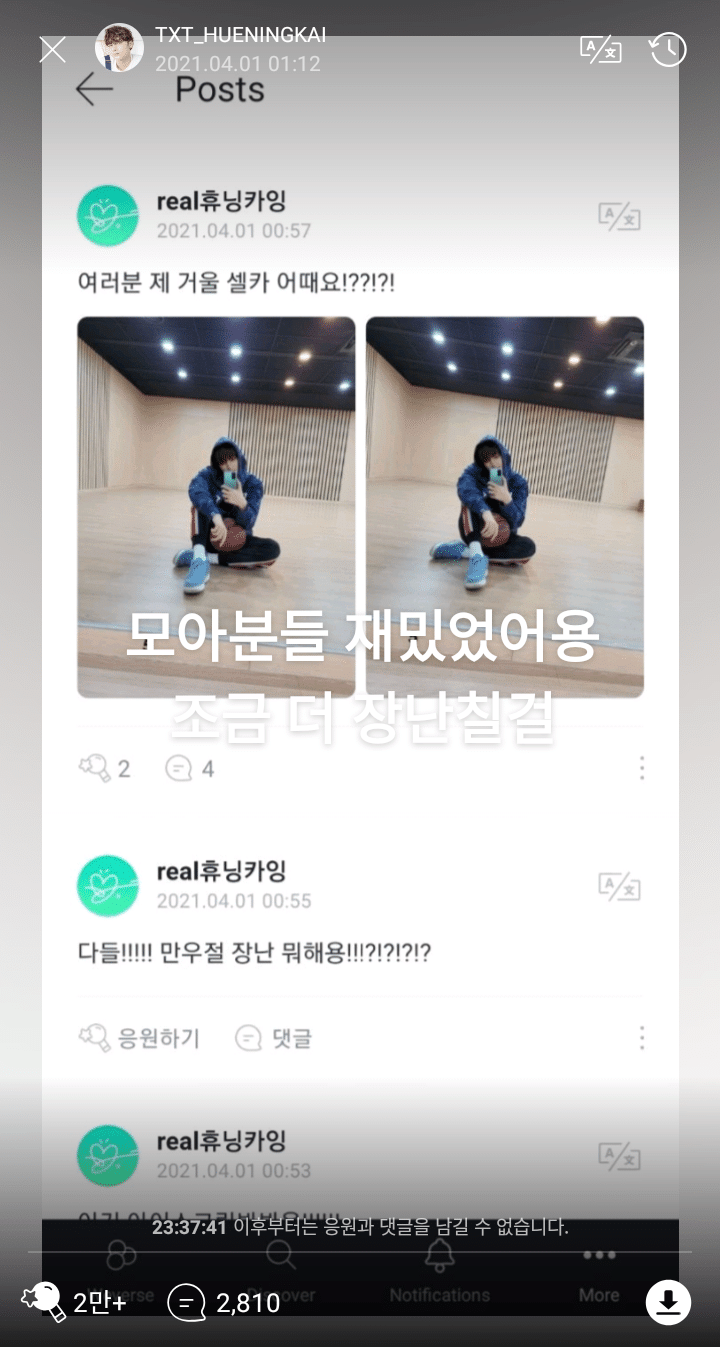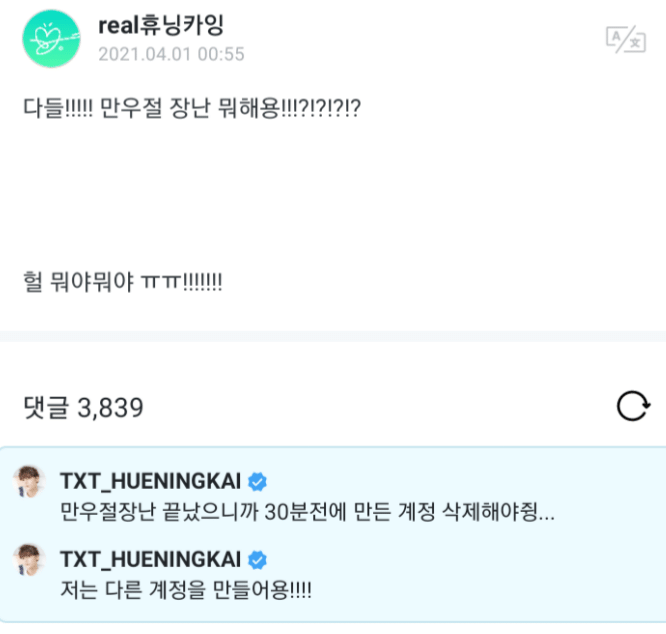 Netizens commented, "What the heck? Maybe the other members have a second account. I hope they didn't see the fans' posts that can be hidden from the artist," "He's so cute," "He was worried that his fans would get paranoid that he had the second account for a while so he explained he created the account 30 minutes ago," "Someone said the artists probably have a second account on Weverse that can see all the fans' posts," and "That was a cute April Fool's event."