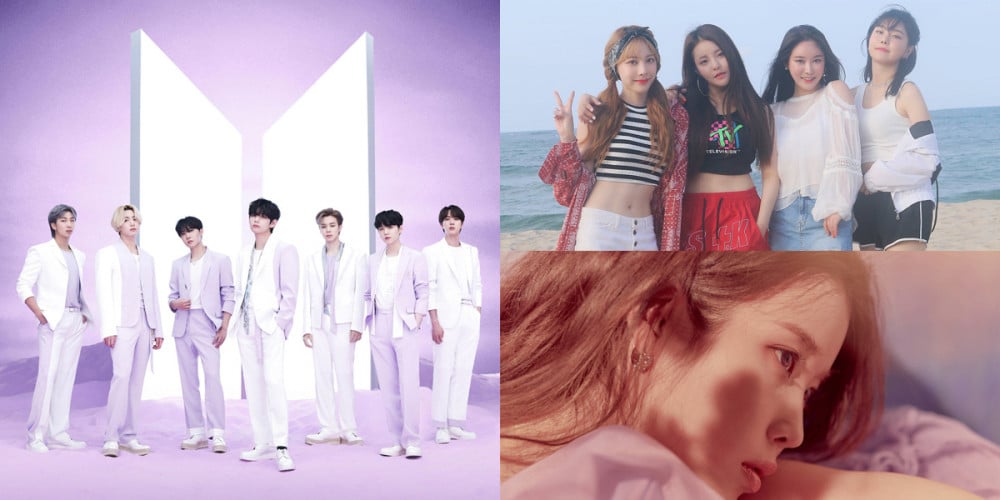 The Korea Institute of Corporate Reputation has revealed brand value rankings of the most-talked about singers for the month of April, based on big data analysis!
From March 24 through April 24, 2021, the Institute analyzed big data of currently promoting musicians in areas including consumer participation, media activity, communication, and community activity. The top 10 rankings for the month of April are, in order: BTS, Brave Girls, IU, Lim Young Woong, SG Wannabe, Young Tak, BLACKPINK, Lee Chan Won, Rosé, and Kang Daniel.
In 1st place, boy group BTS earned a total of 11,813,702 points for this month, followed by Brave Girls in 2nd place with a total of 9,469,573 points. Solo artist IU took up 3rd place with a total of 8,446,827 points. According to the Institute, BTS earned the most data points via global platforms, while Brave Girls earned significant points via SNS platforms. IU was the most-mentioned musician on music streaming platforms.
Check out the Institute's full analysis rankings, below.