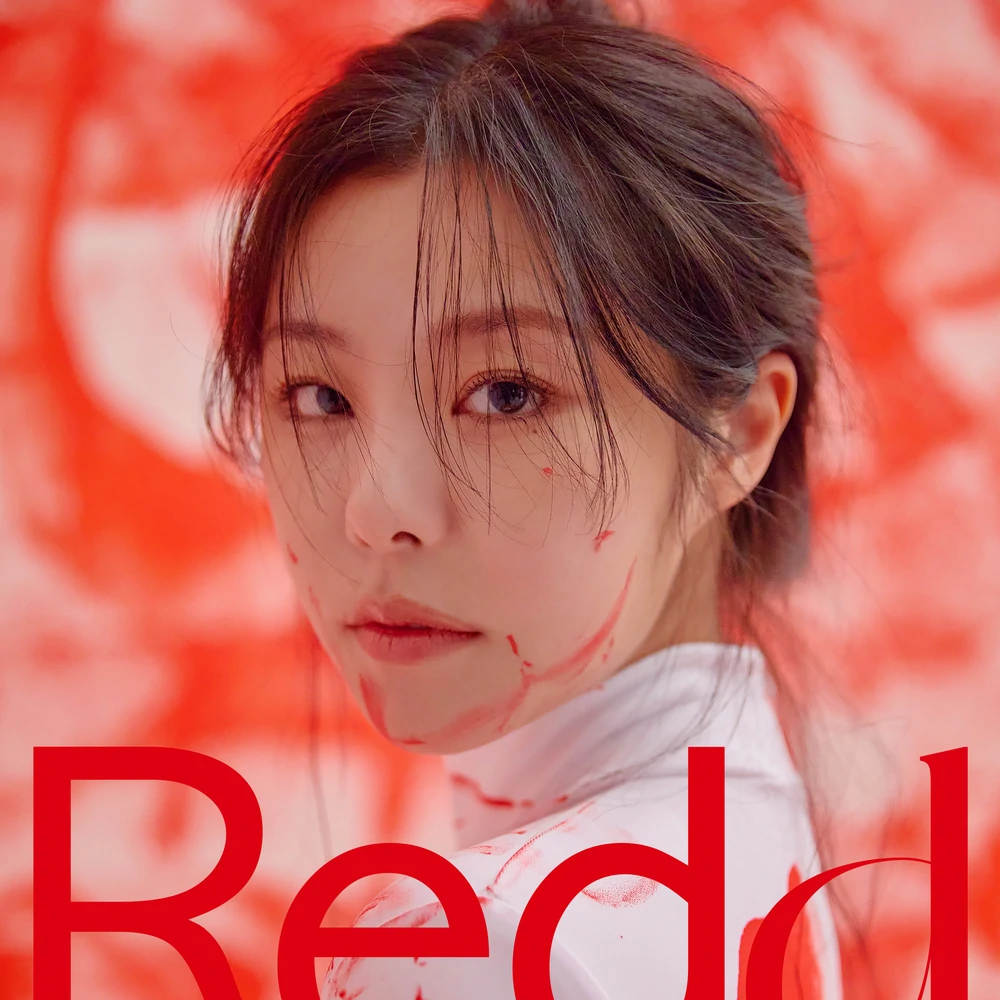 [This review reflects the opinions of the author and not necessarily those of allkpop.]
Track List:
1. water color
2. TRASH (Feat. pH-1)
3. OHOO
4. Butterfly (Feat. GSoul)
5. Springtime
6. NO THANKS
MAMAMOO Whee In released her first-ever individual album, Redd, showcasing herself as a promoting soloist for the first time ever. Her title track, "water color," offers a funk and soul-inspired sound that's deftly paired with the singer's signature R&B vocals. "water color" as a solo track is a huge success, and what a fantastic title track with a unique concept and feeling should sound like. Whee In showcases a new side of her with this release that I felt was somewhat stifled up until this point. Though she did a few covers here and there, I feel like this is a true showcase of her ability as a standalone artist.
"TRASH" utilizes an acoustic guitar melody infused with an urban flair on the 808-heavy beat. The song features pH-1's signature sing-songy rap style. His rhythmic flow is a perfect addition to the vibe of this song and contrasts nicely against Whee In's wispy performance.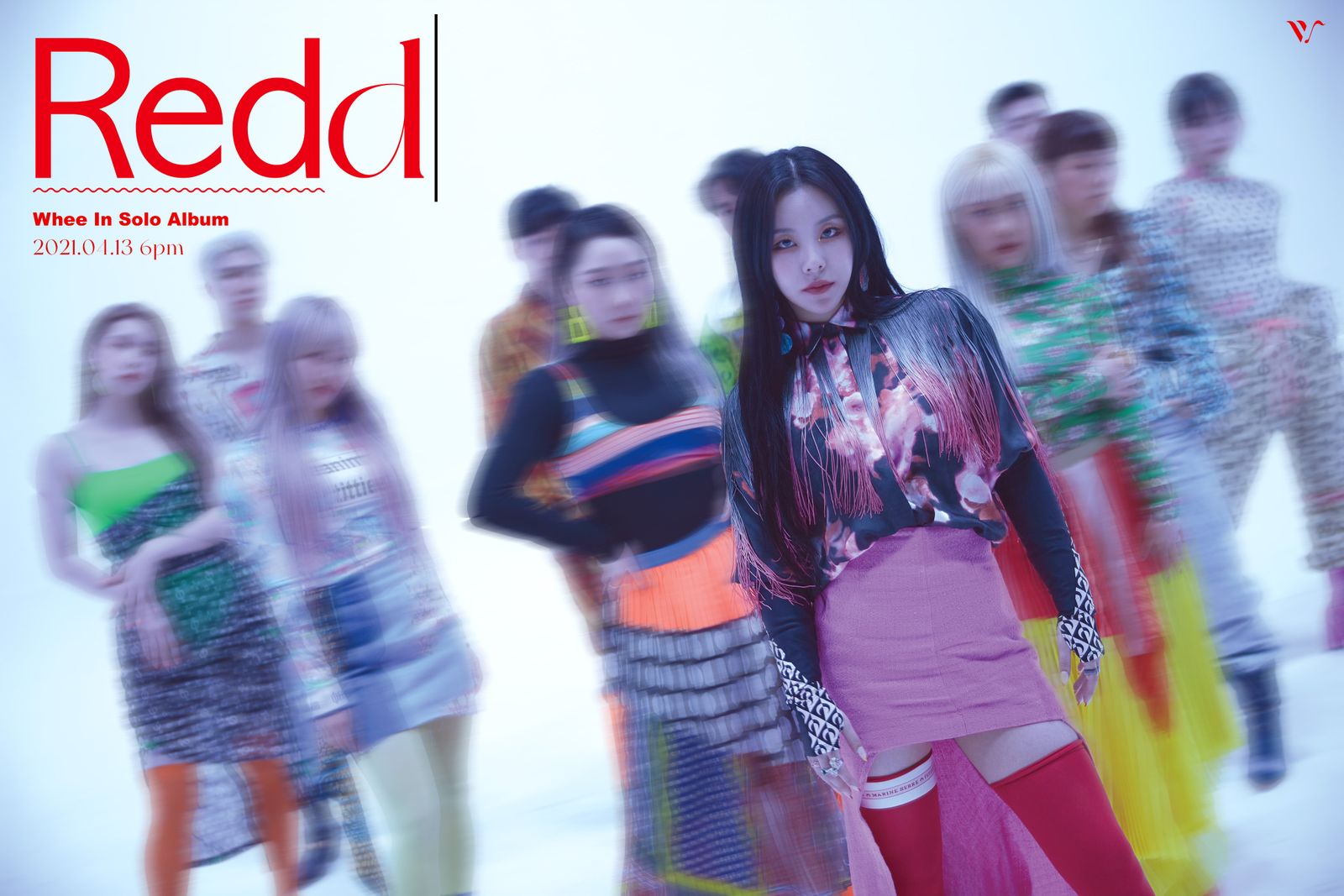 "OHOO" takes a turn and offers us a refined coffee shop vibe that borderlines fashion runway BGM. The song is satisfying and light-hearted, with a touch of mystery that's intoxicating to listen to. Whee In has deftly interwoven several styles on this album without making the tracklist feel jumbled and disconnected.
GSoul accompanies Whee In on her next song, "Butterfly." GSoul's gentle R&B vocals mesh effortlessly with Whee In's, and it's no surprise that this love song is moving and romantic through and through. The song's only downfall is that it's a bit mellow and flat, but that's only if I'm really looking for something to pick at.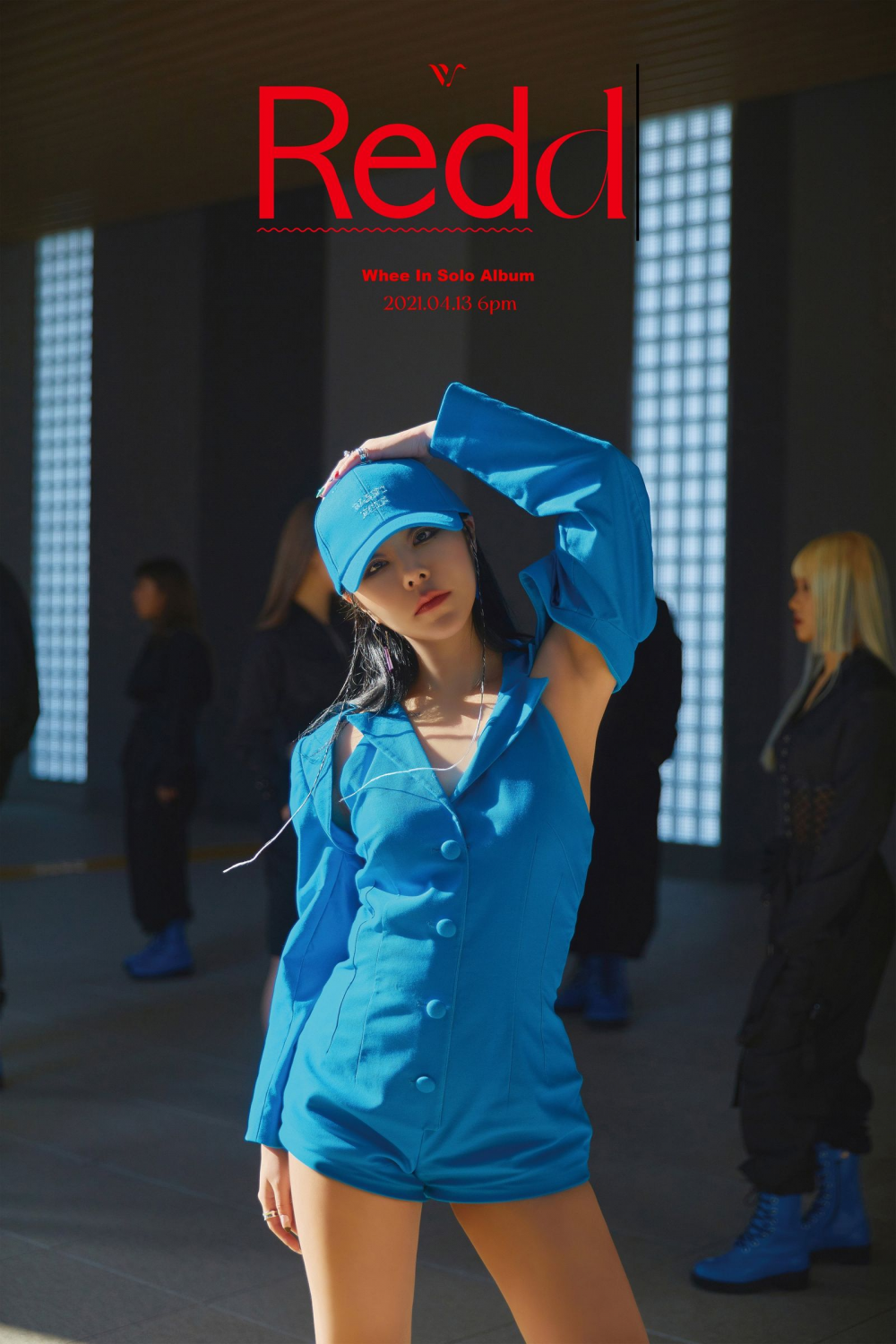 "Springtime" brings the album's sound back to a gentle sound that's, you guessed it- reminiscent of springtime! There's a future bass influence on the instrumental that gives the song an indie feel, and Whee In offers a light and airy vocal that's rich in timbre. The album is closed with "NO THANKS," a pride-filled declaration from the artist. This finale piece begins with a music box melody that eventually morphs into a sort of soul-infused mid-tempo pop song. Overall, Redd is a delightful showcase of Whee In's talents and individual appeal.

MV REVIEW
Whee In shines in a sassy display of self-confidence in her MV for "water color." Though the MV lacked a bit of cohesion, I have to give it to her for commanding every shot to the fullest. Whether it was attitude or style, Whee In did not lack in either department. From her flowing gown to her cheeky one-piece, she was the picture of beauty while giving a stunning dance performance. Each shot is delightfully staged and boasts intriguing colors and patterns that are stimulating to consume overall, but the award for the best scene is the stunning aerial shots of Whee In on a boat. Take a look at the MV for "water color" yourself and tell me that isn't a gorgeous setup.
MV SCORE:
MV Relevance…..9
MV Production…..9
MV Concept……..8
MV Score: 8.67
ALBUM SCORE:
Album Production…...9
Album Concept……...8
Tracklisting…………...9
Album Score: 8.67
Overall: 8.67