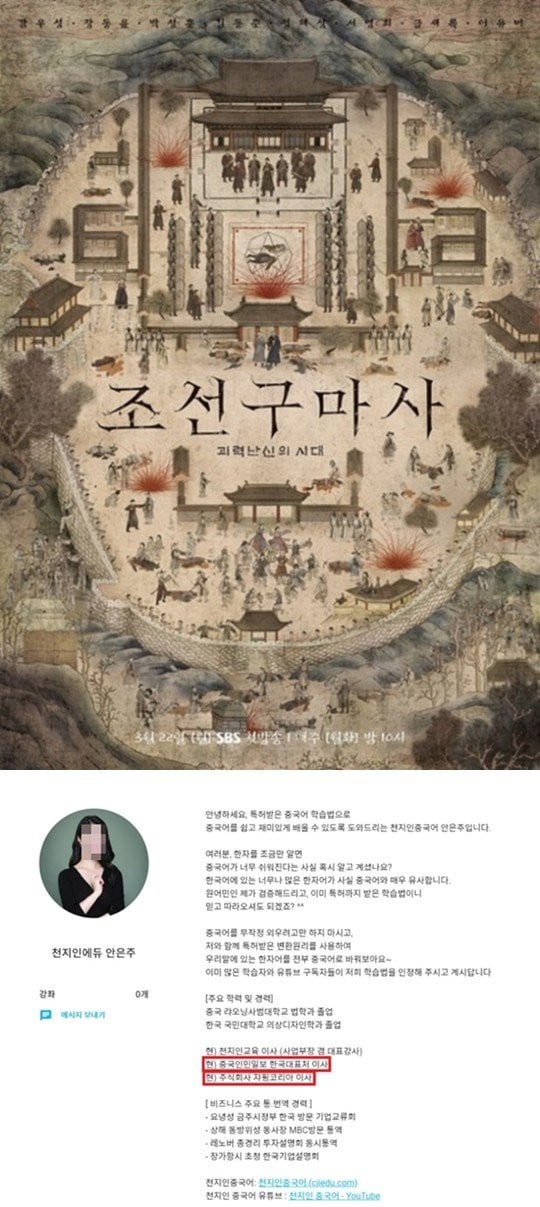 If you are a K-drama watcher, you might have heard how "Joseon Exorcist" is in the middle of controversy, and how it got canceled due to the enraged Korean public. From the outside, without knowing sufficient Korean to read news articles, it might look like some Koreans are overreacting again. And that's how most journalists in the English-speaking world portraying it to be, not necessarily because they have bad intentions, but because they don't read complicated Korean either.
The center of the problem, actually, isn't some Chinese-looking props that were misplaced in Korean historical drama. What's enraging Koreans is that the Chinese government was involved in all this. The drama was funded by Jiaping Korea, the Korean branch of a Chinese company. The director of the Korean branch, who is known in Korea as Ahn Eun-Joo (born in Harbin, has Chinese nationality and moved to Korea 10 years ago), is also the director of Renmin Ribao (Chinese Communist Party's official newspaper)'s Korean office. So there's a clear sign of the Chinese government navigating its way into Korean media and "China-wash" Korean dramas (I say "dramas" because it turned out that this was not their first time). Hence, you see Chinese food and clothes rendered as Korean food and Korean traditional clothes.
And this is exactly the point that upset Koreans. How their media is influenced by the Chinese Communist Party, and how that influence entails China-washing Korean history. It annoys me so much to see that this huge chunk of details cut out of this news, and people here say that Koreans are being too sensitive over props and costumes. It's not simply about that. This is actually a political issue, with a political party involved—just my two cents. I'm attaching a Korean news article in reference. There are many more news articles that expound on this topic, but they're all in Korean and not in English, unfortunately.