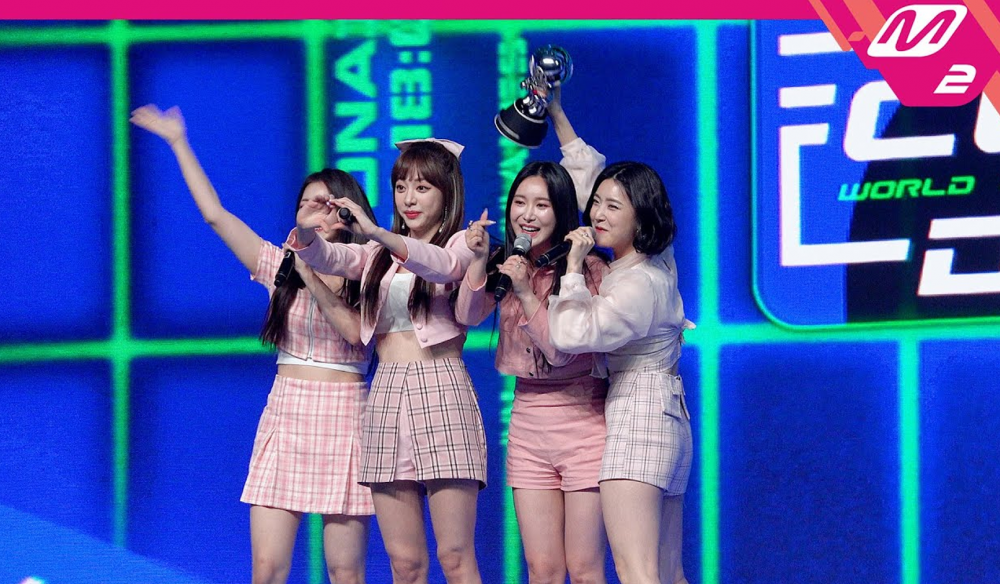 On March 18th, Brave Girls took home the win on Mnet's 'M Countdown.'
The girls were against BLACKPINK's Rose but were able to take the trophy with their 2017 song "Rollin."
After winning, Brave Girls ecstatically thanked all the staff members of their agency and their fans. They were able to adorn the final stage with their encore performance which many netizens were impressed with.
One netizen shared videos of Brave Girls' performances on the Mnet music show from March 18th. Many other Korean netizens joined the online community to give their praise.
They commented, "Wow, their live singing skills," "They're so good, why didn't they get popular earlier," "I'm happy they are being recognized," "They sing so well," "They're so amazing," "Congrats to the girls, they sing amazing," "Their live singing is perfect," and "their live singing sounds so similar to the actual song."