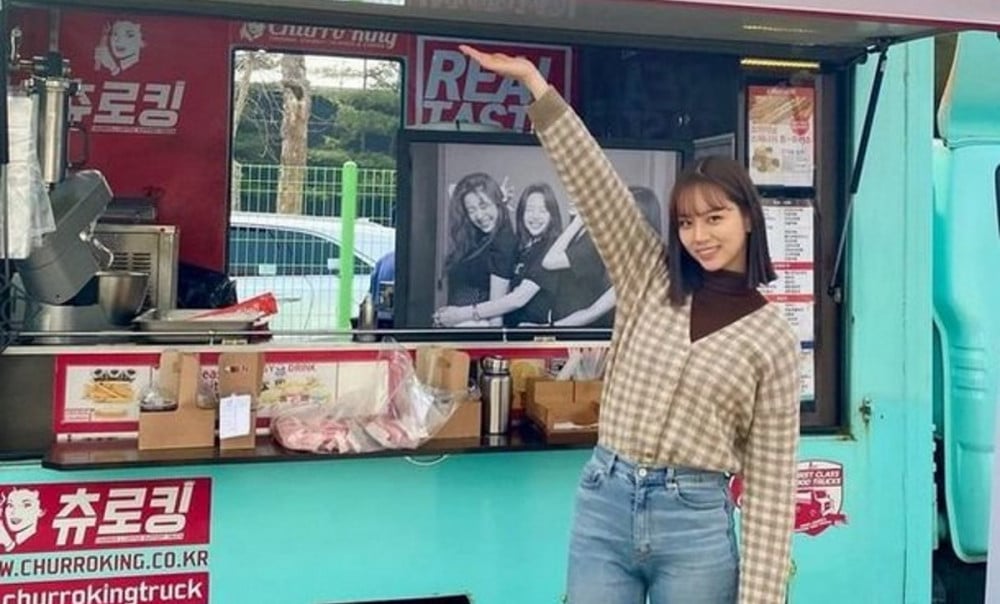 Hyeri thanked Girl's Day for sending a snack cart to the drama set of 'My Roommate is a Gumiho'.

On March 18, Hyeri shared the photos below on Instagram along with the message, "Surprise gift from my unnis. Thank to you, it was a very happy day. Girl's Day is the best. I love you, Girl's Day."

The photos reveal a churro cart with a photo of Girl's Day along with a banner cheering on Hyeri's character Lee Dam in the drama. 'My Roommate is a Gumiho' tells the story of a 999-year-old nine-tailed fox and professor (played by Jang Ki Yong) moving in with ordinary university student Lee Dam (Hyeri).

'My Roommate is a Gumiho' is set to premiere in May of 2021.