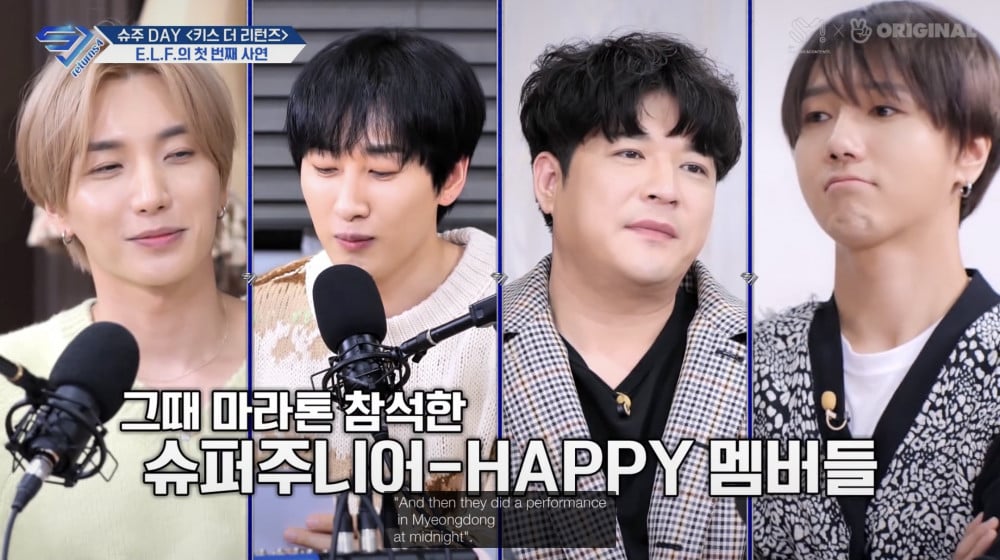 On May 9th, 2008, Super Junior-HAPPY members Eunhyuk, Leeteuk, Yesung, and Shindong went on a variety show called "Hope TV 24," where they ran a 24-hour marathon starting at 6 pm, ending with a public performance and free hug event in Myeongdong the next day.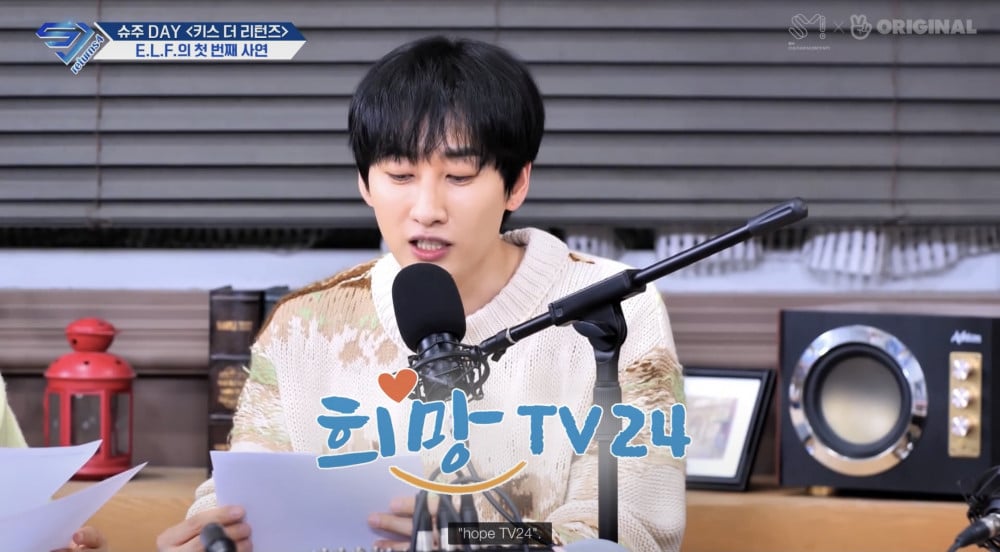 Fans felt bad for their idols, who started out strong but looked so out of energy by the end of the marathon. Looking back, it is a memory that they can all laugh about.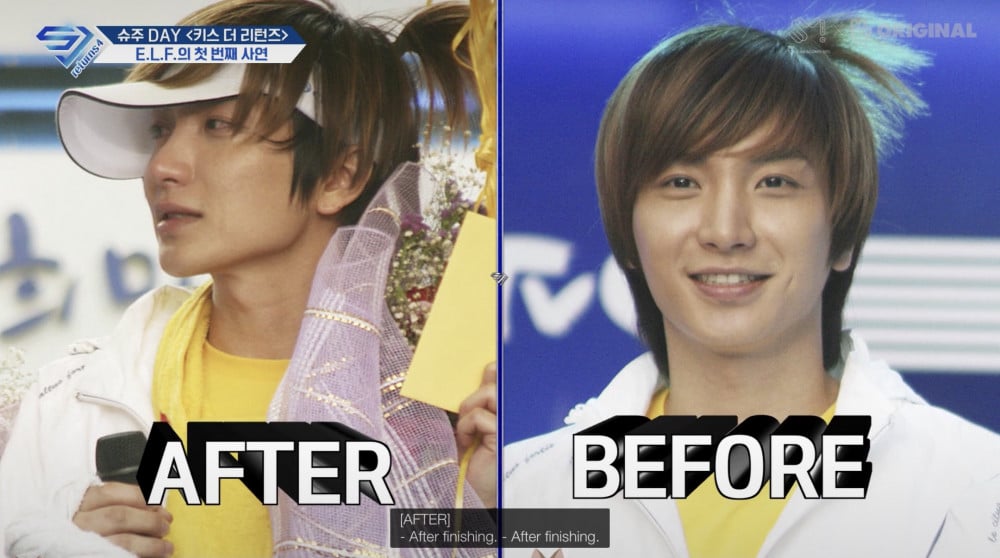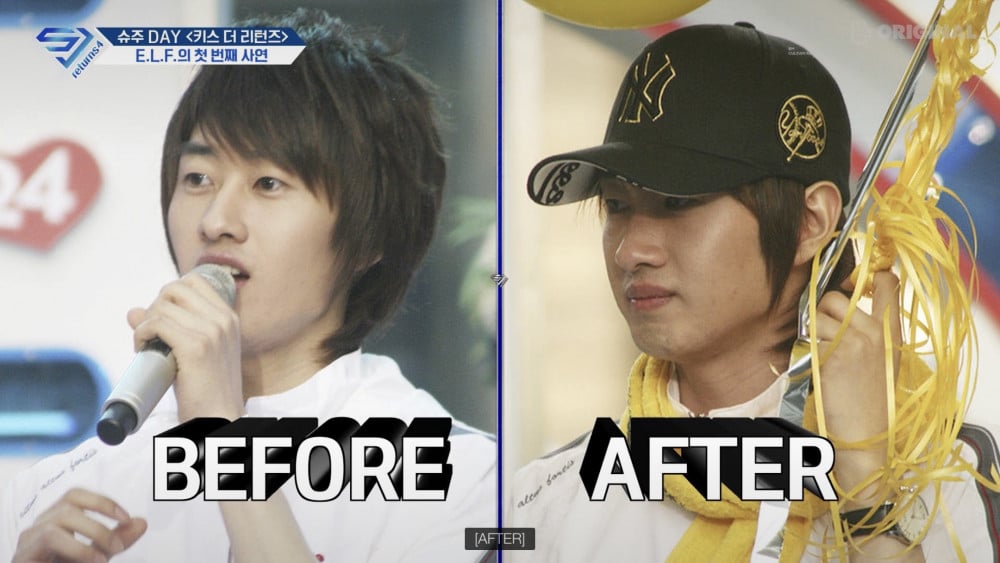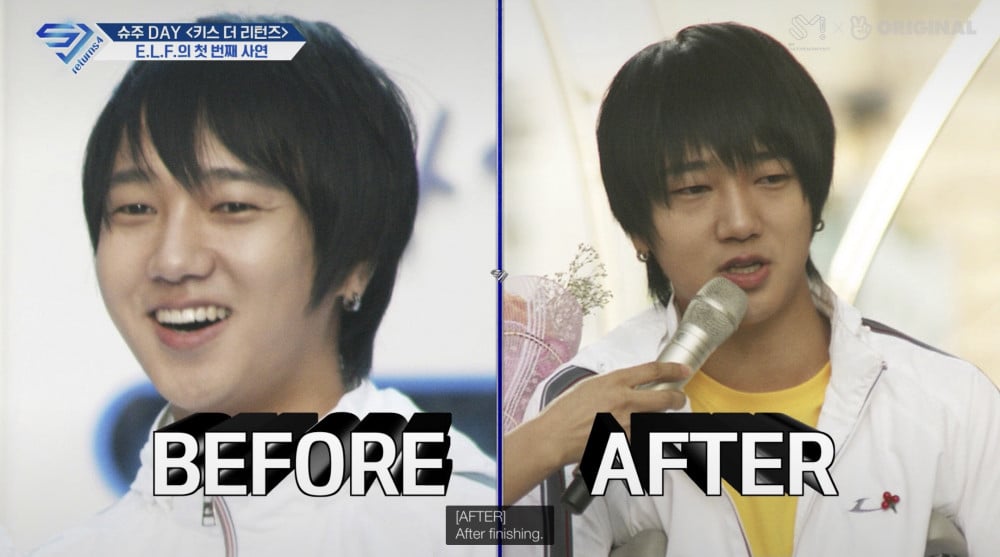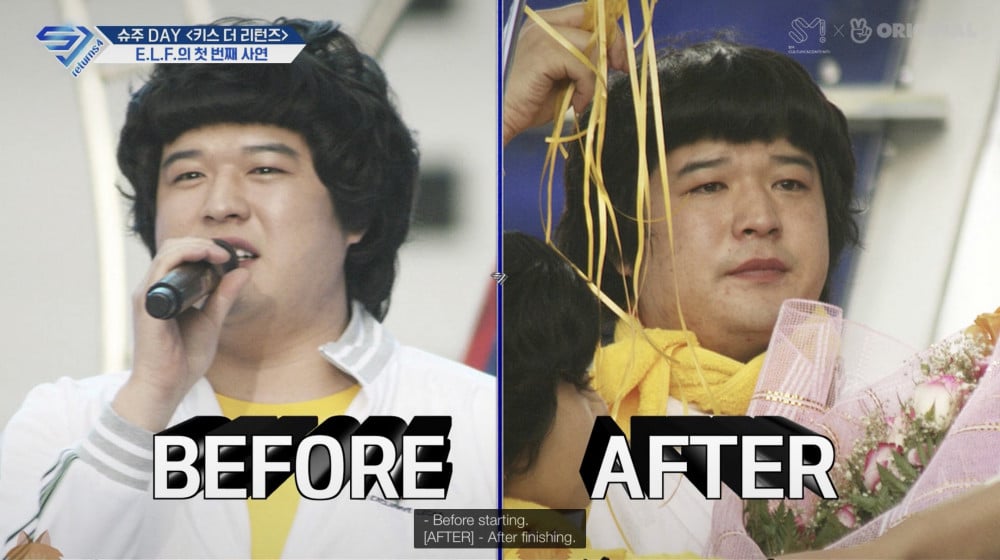 Shindong said that "Hope TV 24" is not a show that could be done in the present, because they had to keep running for 24 hours straight and were only allowed short breaks to sit and eat. Starting at Gwanghwamun Gate, the members ran all around Seoul and came down the Cheonggye Stream. The more they ran, the more money they could raise for donations, and a camera filmed them live the entire time.
While examining the photos from the event, Eunhyuk pointed out that Shindong was crying at the end.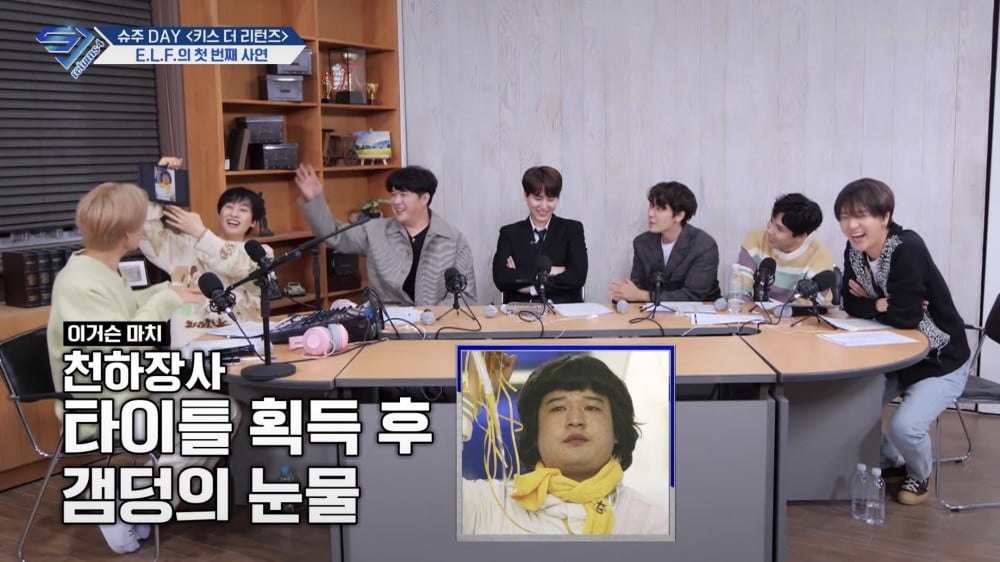 "The reason I cried was because I couldn't believe I finished this in 24 hours. It was so moving," Shindong said.
Actors, politicians, and other exercise enthusiasts joined them for the first hour, but as time went on and it got dark, the members started to lose their strength. At 2 am, they started thinking about giving up when they heard a scream from Yesung, who fell down.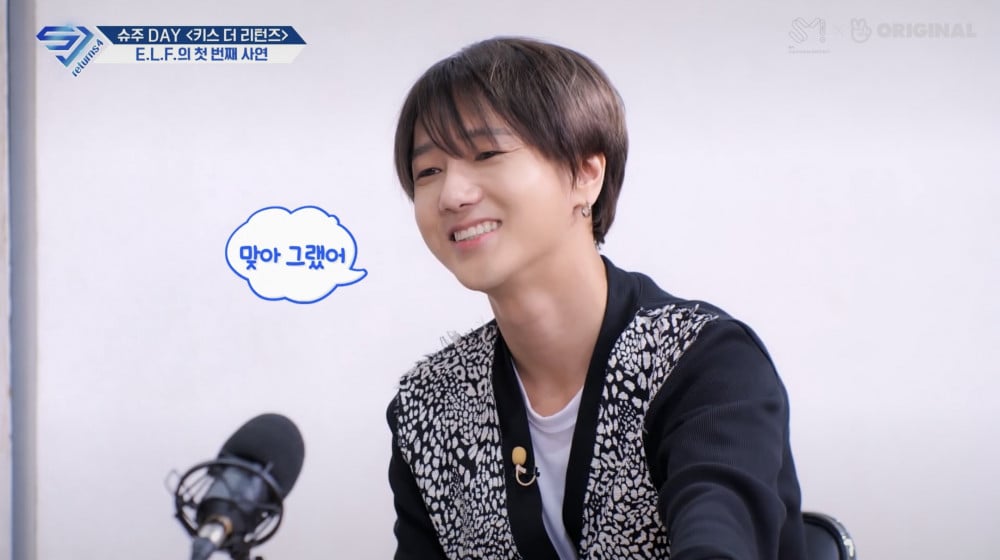 "I can do it. I can do it!" Yesung insisted, but after the third fall, he was sent to the hospital in an ambulance. When Eunhyuk, Leeteuk, and Shindong were left alone, still running, they really wanted to stop after losing a member.
"I remember, the members started texting me like a relay," Yesung reminisced. "At first, it started with, 'are you okay?" Then, 'how is it there?' and 'where are you now?' They kept texting me, and I felt bad."
When they finally reached the finish line, they arrived a little too early, so Eunhyuk, Leeteuk, and Shindong had to keep running in place right before the finish line so it would look good on camera. Holding yellow balloons given to them by "Hope TV 24's" staff, they were completely emotionally and physically drained.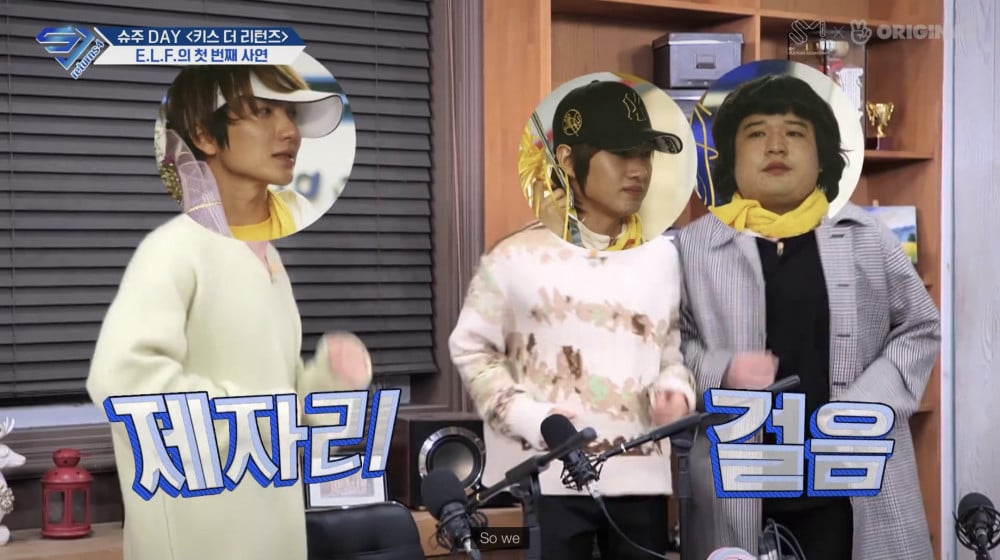 "So many thoughts rushed through my head. Where am I? Who am I? Why am I doing this?" Leeteuk said.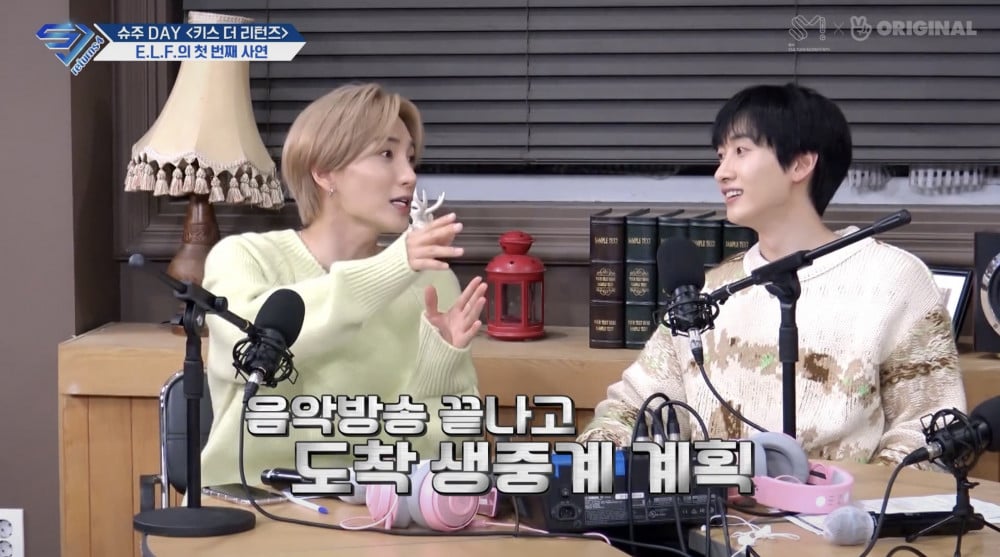 In the end, Yesung came on stage with crutches, but because he didn't know how to use them, he ended up walking up the stairs while carrying the crutches, adding to the ridiculousness of the situation. All in all, what was a tough challenge for a good cause is now a funny memory for Super Junior and ELFs.
Super Junior's comeback is scheduled for March 16, so stay tuned for other variety shows they will be guesting on!