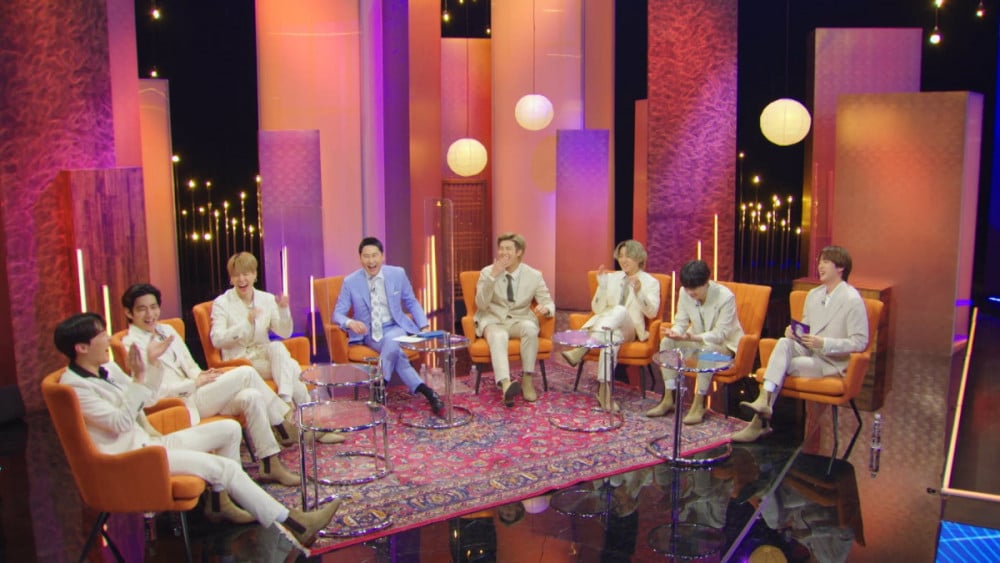 BTS have wrapped up filming for the KBS special 'Let's BTS' with Shin Dong Yup and Jang Do Yeon.

According to reports, BTS have completed filming for 'Let's BTS'. Producers stated, "They show off their charisma onstage, but they were somewhat nervous on the talk show. As time went by, it led to a comfortable atmosphere, which soon gave them a talk that showed their own cheerfulness and honesty."

BTS are expected to have a meaningful and deep conversation with the hosts along with performing on stage for the 100-minute special. It's set to premiere on KBS on March 29 at 10:40PM KST.

Stay tuned for updates.