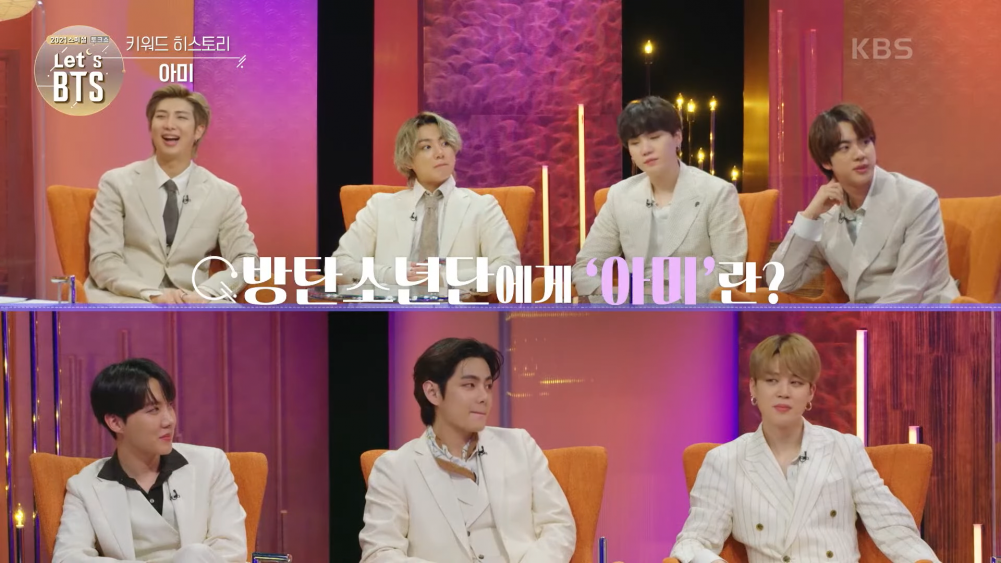 BTS appeared on a special for KBS titled 'Let's BTS' on March 29 and shared their thoughts about various topics - from the Grammy Awards to the records they set, and of course, their fandom ARMY.

They're the first Korean artist to place #1 on Billboard's HOT 100 and the first to be nominated for the Grammys. They have set multiple records as the first to achieve various accomplishments.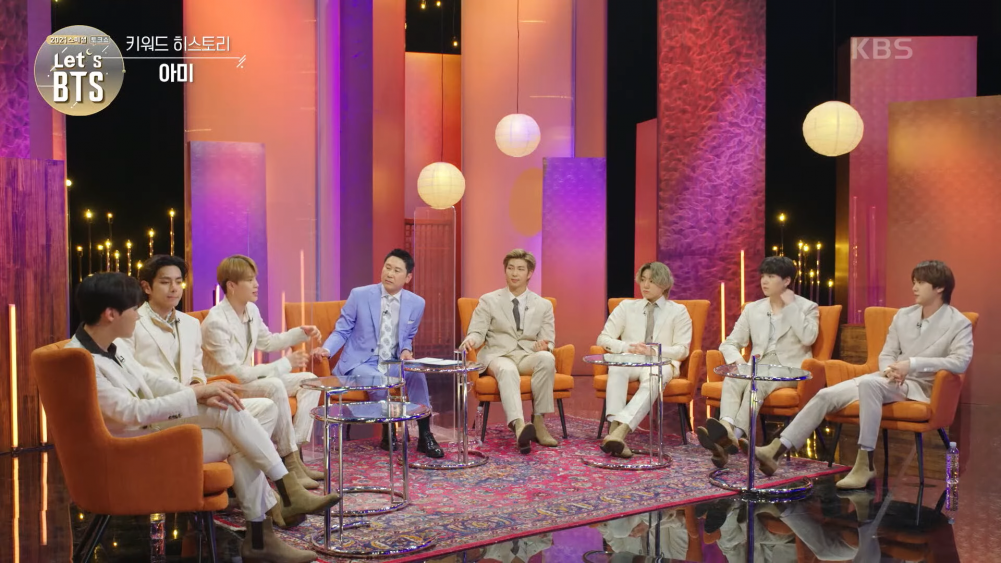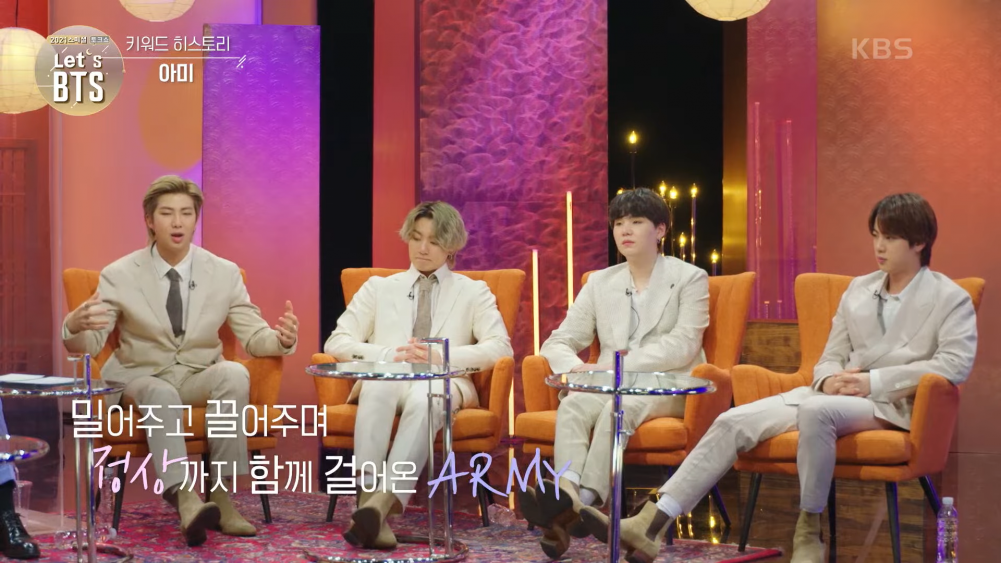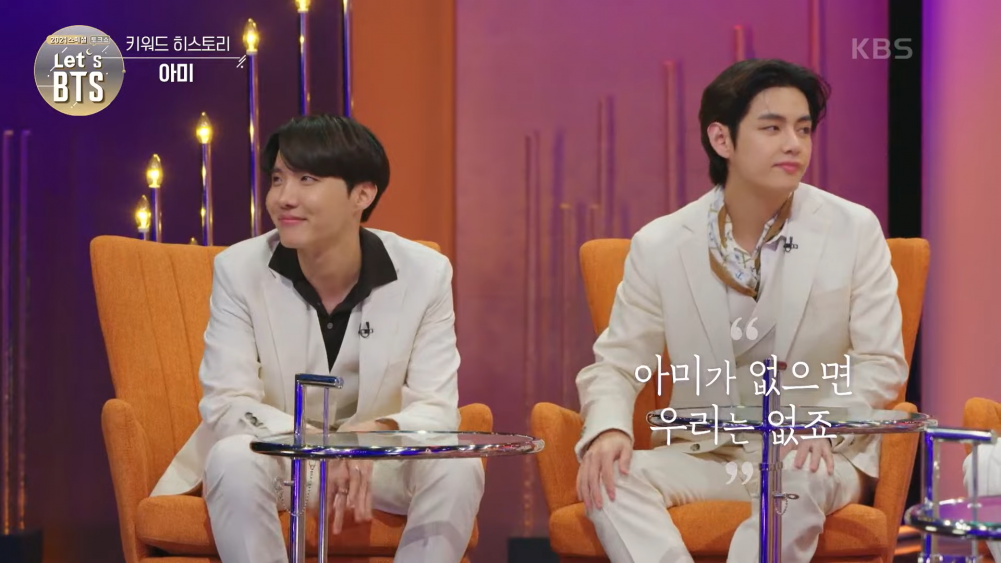 J-Hope explained, "It's a different feeling. During the process and achievement, our members and ARMY were always beside me. They are all part of the happy memory."

RM added, "It was the most amazing moment of my life. To be honest, I thought it would be difficult to be nominated, but then 'Dynamite' showed up. I was so surprised that I threw my phone."

SUGA explained, "We are now able to feel less overwhelmed and are able to enjoy this, but we were so dumbfounded when we first went to the States. There were so many great news reports, and we felt like we became national athletes when we just worked hard on the music that we liked. So we felt pressured a bit."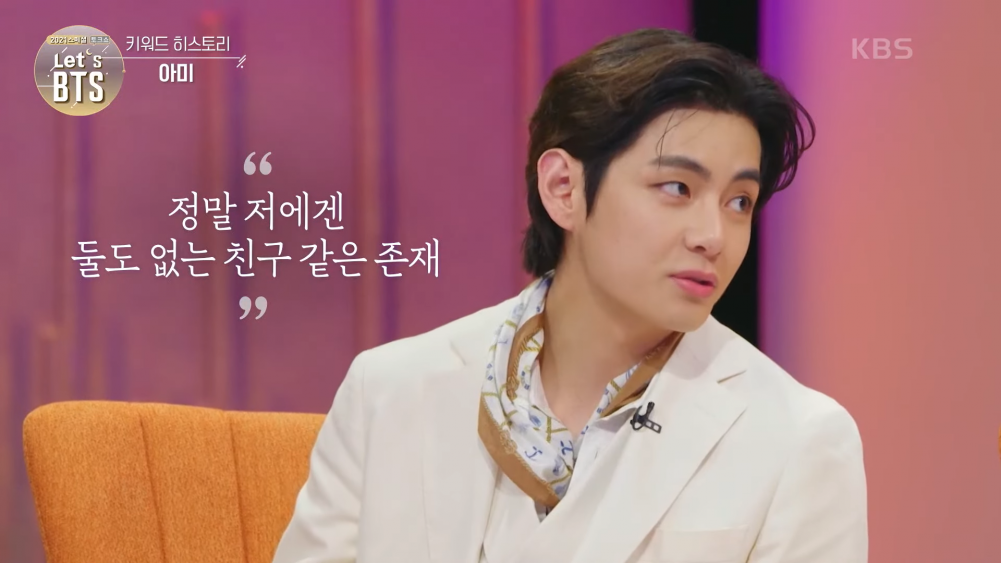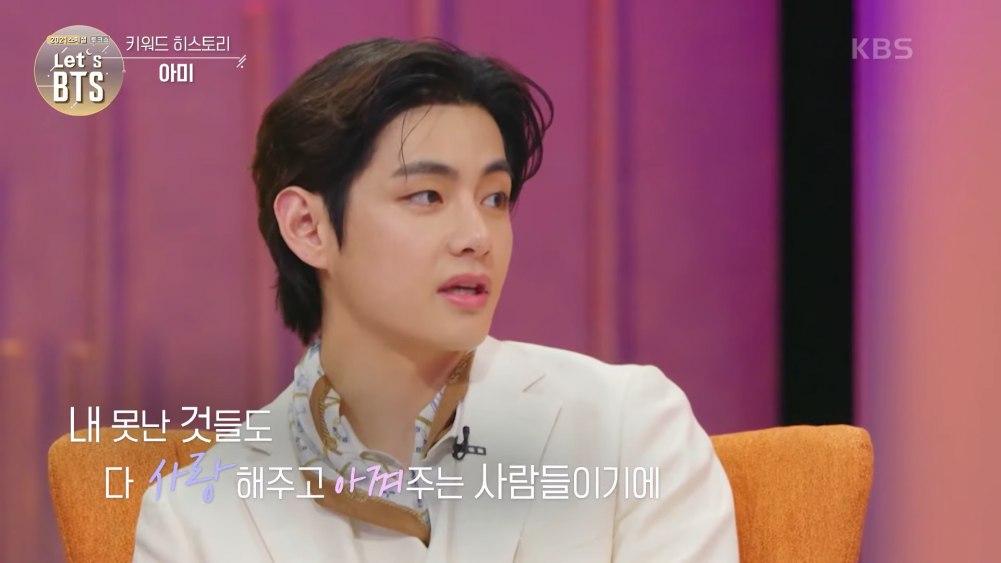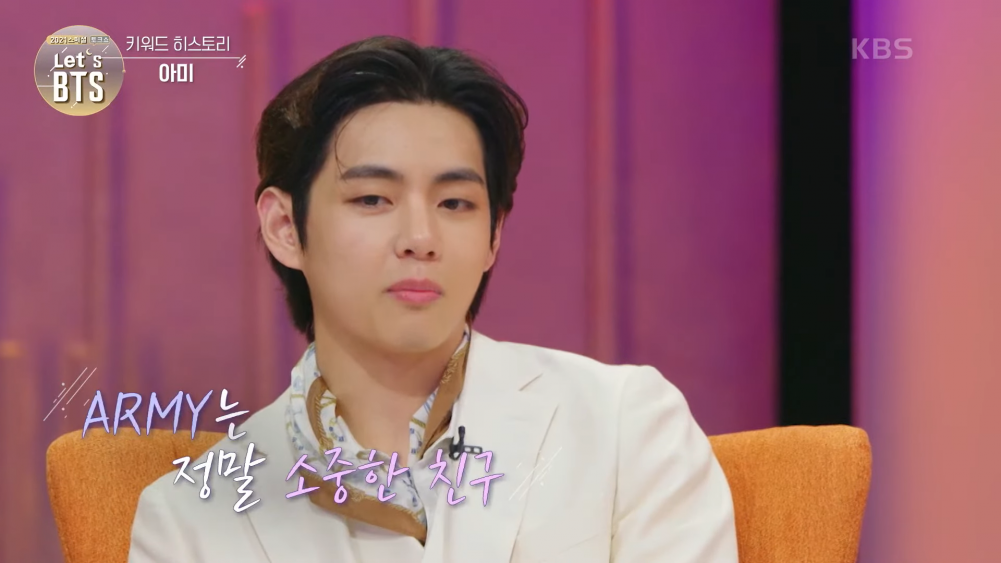 Meanwhile, BTS never forgot to thank their fans, who helped them become who they are today. RM explained that there are fans who have loved them since their debut when they were at the bottom. He explained that he feels a different bond with the ARMY who were with BTS since the beginning.

In particular, each member explained what ARMY means to them when asked, "What does ARMY mean to you?" V replied, "They are my precious friends who can't be replaced. They are the people who love and cherish me even at my worst."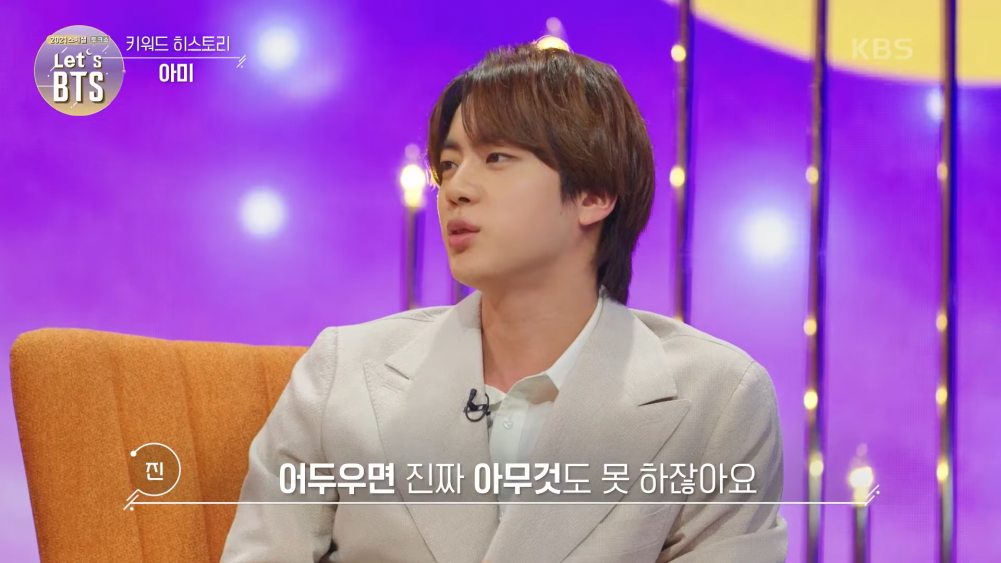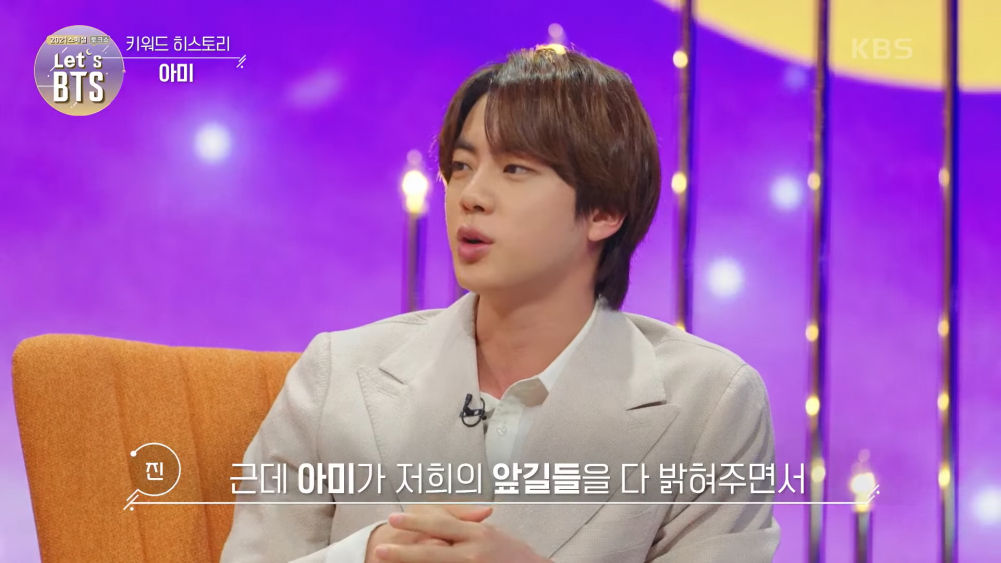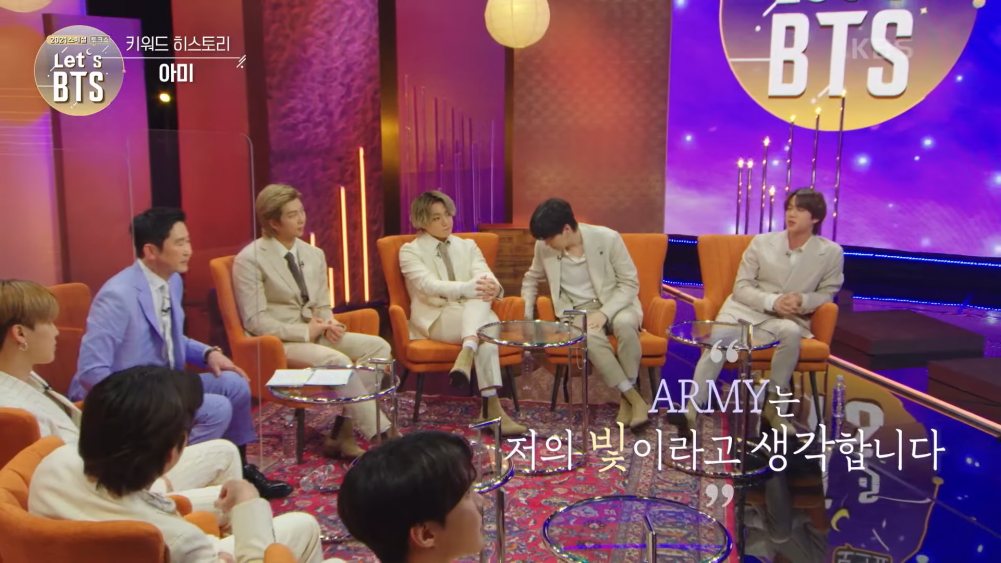 Jin answered, "If it's dark, you can't do anything. ARMY are the ones who are like the light that shines our path so that we are able to take a step forward. To me, ARMY is the light."

J-Hope said, "They are like my Achilles heels. They are the ones that are the only sole strength to make me move forward. They are the ones who motivate me to move."